James Gunn Calls Josh Hawley a 'Complete Moron' as Celebs Pile on Senator
James Gunn has called Senator Josh Hawley a "complete moron" for complaining after his publisher canceled the release of his forthcoming book following this week's riots at Capitol Hill.
The Guardians of the Galaxy and Suicide Squad director blasted the Missouri politician for seemingly misunderstanding the concept of a book deal after he ranted that "only approved speech can now be published."
"Uh, yeah, that's kind of how a book deal works, you complete moron," Gunn tweeted. "Simon & Schuster is a book publisher in BUSINESS, & they don't have anything to do with your First Amendment rights. If you want to support the constitution, READ IT."
He added: "By Hawley's definition of the First Amendment, Simon & Schuster is required to publish the thoughts of every single American."
Thursday saw Hawley threaten Simon and Schuster with legal action after the publisher canceled the deal. Hawley has backed baseless claims that the election was stolen and refused to back President-elect Joe Biden leading to Hawley being widely accused of fuelling the violence by pro-Donald Trump extremists.
Hawley and Sen. Ted Cruz were the only senators to launch complaints during the certification process this week.
Gunn's sentiments were echoed by Congresswoman Alexandria Ocasio-Cortez who mocked Hawley for "crying over a book deal."
"You fist-pumped insurrectionists and baselessly attacked our elections," Ocasio-Cortez tweeted in response to Hawley threatening to sue the publisher. "Your actions fueled a riot and you fundraised in the chaos. Five people are dead. Even your GOP colleagues have distanced from your acts. Yet here you are crying over a book deal. You should be expelled."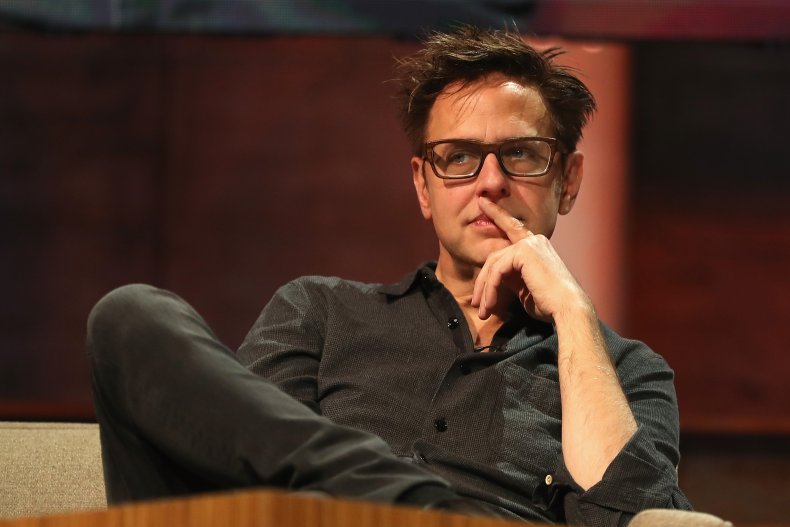 "This could not be more Orwellian," Hawley wrote in the statement, which was posted to Twitter. "Simon & Schuster is canceling my contract because I was representing my constituents, leading a debate on the Senate floor on voter integrity, which they have now decided to redefine as sedition. Let me be clear, this is not just a contract dispute. It's a direct assault on the First Amendment. Only approved speech can now be published. This is the Left looking to cancel everyone they don't approve of. I will fight this cancel culture with everything I have. We'll see you in court."
A number of other famous faces have piled on Hawley in recent days.
Fervent critic of the Trump administration, Bette Midler called Hawley a "flaming a******."
She tweeted: "No, they canceled your contract because you are a flaming asshole and they don't want your dung on their hands."
Addressing both Cruz and Hawley, Charmed star Alyssa Milano wrote: "By inciting this violent attack on our Capitol, you've betrayed your office, our country, and the will of the people. I am calling on you to resign immediately. #RemoveOrResign."
"@TedCruz and @HawleyMO 5 dead from your actions, insinuations and words. #RESIGNCRUZ #ResignHawley," said Avengers actor Mark Ruffalo.
Comedian Jim Gaffigan, who has also been highly critical of the GOP, added: "I hate when a show introduces a new villain at the end of the final season. This Josh Hawley has blood on his hands and everyone should know. He is a liar, an opportunist and used this moment to do a stump speech. @HawleyMO."
Meanwhile, former Republican Missouri Senator and United Nations Ambassador John C. Danforth has said he regrets his endorsement of Hawley during the 2018 midterm and one of his megadonors has called for the censure of the lawmaker.