How Cardi B, Alyssa Milano and Others Reacted to Trump's COVID Diagnosis
As the world gears up for the 2020 U.S. presidential election, Donald Trump has tested positive for coronavirus.
The news has rocked both the political and entertainment world as the Trump administration scrambles to get tested and endless hot takes, memes and conspiracy theories circulate online about the diagnosis.
Although more than 200,000 Americans have died from COVID-19, it seems that few expected the incumbent president to contract the virus at this stage in the campaign.
Legions of celebrities and famous faces have responded publicly to Trump's positive coronavirus result, with some wishing him a speedy recovery, others basking in schadenfreude and yet more questioning whether he is lying.
Taking to Twitter Thursday night, the President shared the news with the public, tweeting: "Tonight,@FLOTUS and I tested positive for COVID-19. We will begin our quarantine and recovery process immediately. We will get through this TOGETHER!"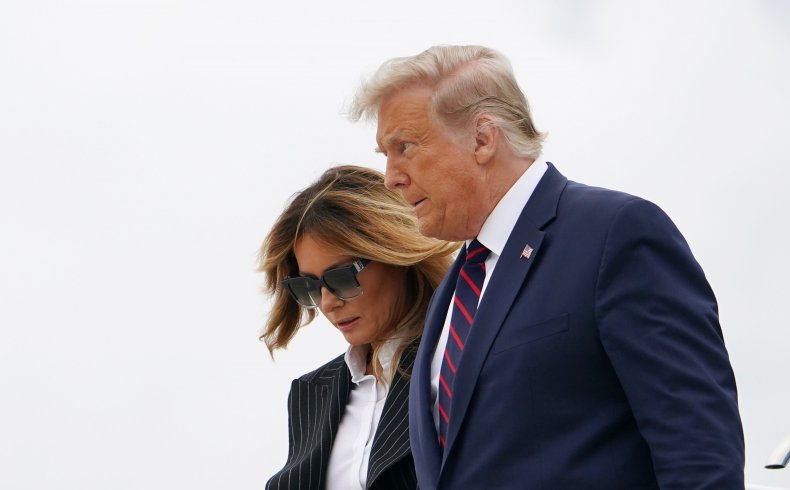 Responding to this announcement, rapper Cardi B tweeted: "'BET YOU WANNA' wear a mask now" with laughing emojis.
Prominent anti-Trump actress Alyssa Milano said she would not wish the virus on her "worst enemy."
The Charmed star wrote: "As someone who has had #COVID19 and still suffers from post-covid syndrome, I can honestly say with all that I am that I wouldn't wish this virus on my worst enemy." She added: "Please wear a mask."
Trump's niece Mary Trump had little sympathy for her uncle and tweeted: "I reserve my sympathy, empathy, and despair for those who are sick and for those who have died because they were misled, lied to, or ignored," she tweeted Friday, adding: "Wear a f****** mask."
Bette Midler questioned the timing of the diagnosis, writing: "Just learned that Hope Hicks tested positive for COVID. Timing's so interesting. I guess Trump's quarantining will mean no rallies, and no more debates. Convenient."
She added: "It's awful to always think the worst, but after four years of relentless lying? Can't be helped. No trust left."
Patricia Arquette tweeted: "They will have access to every medical support and intervention imaginable. I just hope I don't have to hear later 'it's just a bad flu.'"
Jimmy Kimmel joked about Vice President Mike Pence, tweeting: "Does anyone know why @Mike_Pence is running around in circles, throwing little pieces of Wonder bread in the air?"
U.K. presenter Piers Morgan offered support to the President and the First Lady. He wrote: "Nobody's been more critical of Trump over covid than me. But I don't want him or his wife to die from it. Those who do are despicable."
Several others have been offering their views on the situation as the story develops.