Amazon Staff Demand Jeff Bezos Stop Selling Face-Scanning Tech to Police
Amazon workers called on the firm's CEO Jeff Bezos to stop selling powerful face recognition tech to U.S. law enforcement and cease providing infrastructure to government-linked software giant Palantir, and said they "refuse to contribute to tools that violate human rights."
The letter circulated inside Amazon after it emerged that several tech companies had sold software tools to the U.S. Immigration and Customs Enforcement (ICE), the federal agency at the center of a controversial family separation practice this week. It followed a May ACLU report exposing how Amazon face-scanning tech called "AWS Rekognition" had been sold to police and government agencies.
The staffers noted Palantir, the big data analytics company founded by Trump-supporting Silicon Valley venture capitalist Peter Thiel, takes full advantage of Amazon Web Services (AWS) cloud technology to help "power its detention and deportation programs." In 2014, Palantir was awarded an ICE contact worth $41 million to build an intelligence program that could allegedly aid deportations.
"We don't have to wait to find out how these technologies will be used," the employees wrote, adding that the consequences will include the targeting of black activists, the expansion of deportation forces and the militarization of police departments in America.
"Our company should not be in the surveillance business; we should not be in the policing business; we should not be in the business of supporting those who monitor and oppress marginalized populations," the Amazon workers stated.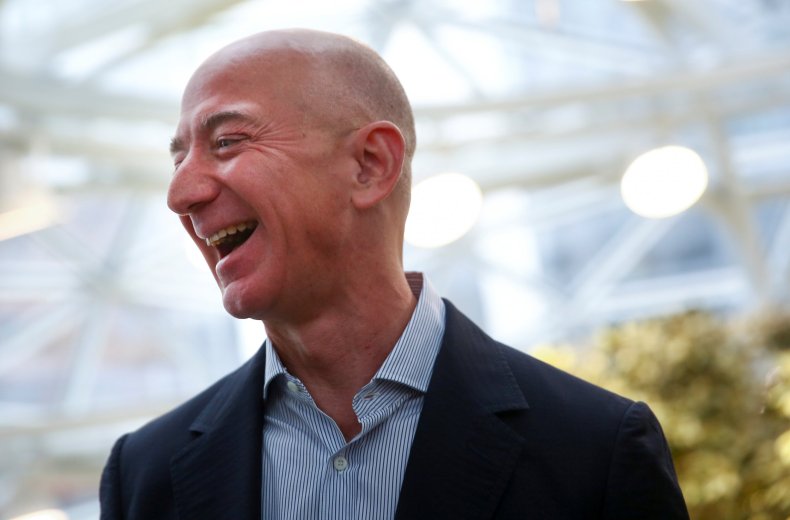 The backlash to some government contracts appears to be ongoing industry-wide.
In recent weeks, similar revolts have been happening inside Microsoft and Google, not only against the practice that resulted in children being bundled into cages, but also AI-enhanced drone programs. A petition slamming Microsoft's technology links to ICE gained hundreds of staff signatures this week.
The Amazon staffers noted that the fresh call to arms had been emboldened by Trump's immigration policies, writing: "In the face of this immoral U.S. policy, and the U.S.'s increasingly inhumane treatment of refugees and immigrants beyond this specific policy, we are deeply concerned that Amazon is implicated, providing infrastructure and services that enable ICE and DHS."
While it remains to be seen what effect the Amazon letter will have on Bezos's government contracts, if any, employees are asking for urgent changes. "We demand a choice in what we build, and a say in how it is used," they wrote.
"We learn from history, and we understand how IBM's systems were employed in the 1940s to help Hitler. IBM did not take responsibility then, and by the time their role was understood, it was too late. We will not let that happen again. The time to act is now."
It remains unclear how many people have signed the letter.
The ACLU has previously said that Amazon's face-recognition tool, marketed at police, can recognize up to 100 people in a single image and track individuals in real time. "With Rekognition, a government can now build a system to automate the identification and tracking of anyone," it warned.
Nicole Ozer, civil liberties director for the ACLU of California, said: "While Mr. Bezos remains silent, Amazon employees are standing up and joining shareholders, civil rights groups, and concerned consumers to call out Amazon's face surveillance technology for what it is: a unique threat to civil rights and especially to the immigrants and people of color under attack by this administration.
"We stand in support of these employees' call on Mr. Bezos to do the right thing. Amazon must stop providing dangerous face surveillance to the government," Ozer said. Representatives for Amazon and Palantir did not respond to request for comment. The full letter can be read on Gizmodo.