Amazon Boss Jeff Bezos Raises Minimum Wage to $15 After Bernie Sanders Criticism
Amazon will raise its minimum wage to $15 for all full-time, part-time, temporary and seasonal employees from November 1, the company said today.
The hourly $15 minimum wage will benefit more than 250,000 Amazon employees, as well as over 100,000 additional employees who will be hired this holiday season, Amazon said.
The move comes after heavy criticism from U.S. senator Bernie Sanders, who has spoken out against Amazon and its CEO, Jeff Bezos. Sanders introduced a bill last month—the Stop BEZOS Act—which he designed to help employees who rely on federal benefits by taxing corporations.
"We listened to our critics, thought hard about what we wanted to do, and decided we want to lead," read a short statement attributed to Jeff Bezos, the world's wealthiest man. "We're excited about this change and encourage our competitors and other large employers to join us."
The company will now be advocating for an increase in the federal minimum wage, according to Jay Carney, senior VP of Amazon Global Corporate Affairs. "The current rate of $7.25 was set nearly a decade ago," he said. "We intend to advocate for a minimum wage increase that will have a profound impact on the lives of tens of millions of people and families across this country."
The company said employees will continue to receive industry benefits including health care, disability insurance, up to 20 weeks paid parental leave and internal career training courses.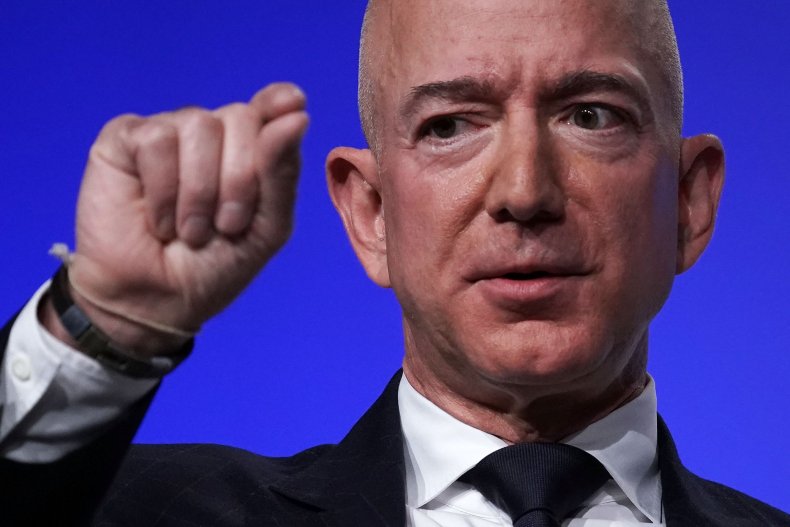 According to The Sacramento Bee, Amazon employees filed a class-action lawsuit in November last year, claiming they had been denied breaks and wages, including for working overtime. The firm has been hit with negative reports from warehouse employees in recent months, including claims from some staff that they have resorted to urinating in bottles because work demands are so heavy.
Sanders has been one of Amazon's most vocal critics. In September, after it emerged that the business hit a landmark market valuation, the politician tweeted: "Amazon is worth $1 TRILLION. Jeff Bezos is worth $155 BILLION. Thousands of Amazon workers have to rely on food stamps, Medicaid and public housing to survive. That is what a rigged economy looks like." He slammed the company yet again on August 24.
On August 29, Amazon responded, calling Sanders's claims inaccurate and misleading. "Senator Sanders continues to spread misleading statements about pay and benefits," it said.
"Senator Sanders claims that Amazon's median U.S. salary is $28,446, despite the fact that we've made clear that this number is global and includes part-time employees," a company blog post continued. "In fact, the median U.S. salary for full-time Amazon employees is $34,123."
According to CNBC, Target is set to raise its minimum hourly wage for employees to $15 by 2020, while rival outlet Walmart said it is also planning to boost its minimum wage to $11.
Senator Sanders did not immediately respond to a request for comment.