TikTok Lawyer: Amber Heard May Have to Declare Bankruptcy if Depp Wins
A legal expert said that he believes Amber Heard may have to file for bankruptcy if her ex-husband Johnny Depp wins his defamation suit against her.
Heard could be forced into bankruptcy if her net worth is less than the amount awarded to Depp if he wins his case. Depp has sued Heard for $50 million.
"What happens if Johnny Depp wins this case for $50 million and Amber Heard doesn't have $50 million?" lawyer Mark Breyer asked his followers on Instagram.
Breyer, an Arizona-based trial and personal injury lawyer discussed the potential verdict on his TikTok account. Breyer has been sharing his expertise on the trial as the legal battle between the two exes continues in Fairfax, Virginia.
Responding to a question about the financial element of the trial, and how Heard would pay if she lost, Breyer explained that bankruptcy is a possible outcome for the Aquaman star.
"You can't get blood from a turnip," Breyer said bluntly on his TikTok, which has clocked up 432,000 views on the platform.
"That's the reality. We don't have debtors prison anymore," he said. "So what's going to happen is he [Depp] could go after all the money she had, she would probably file for bankruptcy, but certain things would be protected in bankruptcy. But the reality is that's the problem with laws where people aren't required to have insurance."
The Pirates of the Caribbean actor, 58, sued his ex-wife Heard for defamation over an op-ed published by The Washington Post in 2018, in which she said she was a victim of domestic abuse. While Heard didn't name her ex-husband in the piece, his legal team has argued it was obvious she was referring to him. Heard, meanwhile, has countersued for $100 million for nuisance.
As of 2022, Celebrity Net Worth estimates that Depp has a net worth of $150 million while Heard is estimated to be worth $2.5 million.
In another video, Breyer said that theoretically, both Heard and Depp could win their own lawsuits, but that this is unlikely.
"The jury could find that both sides defamed the other and there were damages on both sides," he said.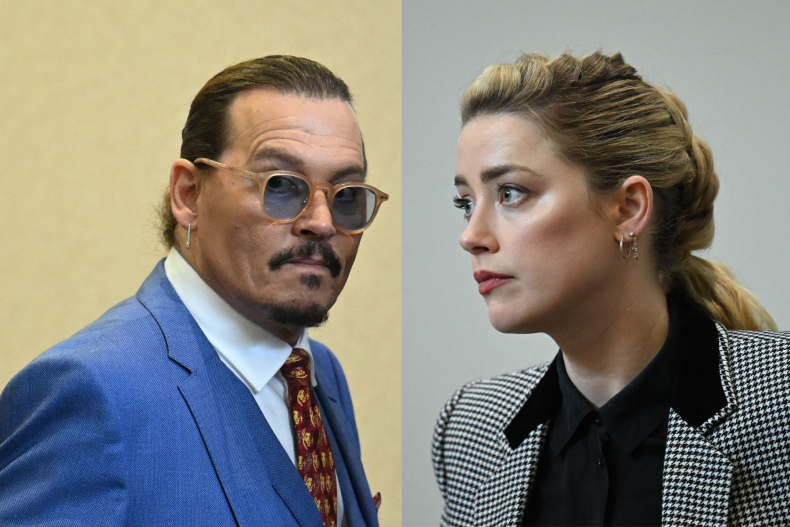 It was revealed in court this week that Heard lost possible earnings of $50 million due to the negative impact the legal battles have had on her career.
Entertainment industry expert Kathryn Arnold testified on Monday and estimated that Heard suffered $50 million in damages due to her reputational damage and compared her career trajectory before the Depp controversy to that of stars like Gal Gadot and Zendaya.
Newsweek will be covering all the breaking stories from the Fairfax County courtroom on our live blog.
Judge Penney Azcarate has confirmed that jury deliberations will begin as soon as the closing arguments are wrapped up on May 27.