Jason Momoa 'Aquaman' Salary Tripled, Amber Heard's Stalled Amid Court Woes
Jason Momoa enjoyed a $12 million pay rise for reprising his role in the second Aquaman movie, while Amber Heard's $2 million paycheck for the role of Mera stayed the same for the sequel.
Entertainment industry expert Kathryn Arnold testified in the defamation trial of Johnny Depp v. Amber Heard on Monday where she gave information about the actress's career and how it was affected by her ongoing legal battles with her ex-husband.
The witness for Heard testified that Game of Thrones star Momoa actually fought for his co-star to reprise her role in the Aquaman sequel, after the studio had expressed doubts about her return.
In her testimony, Arnold referenced Depp's attorney, Adam Waldman, who accused Heard of orchestrating an "abuse hoax" in an interview with the Daily Mail in 2020.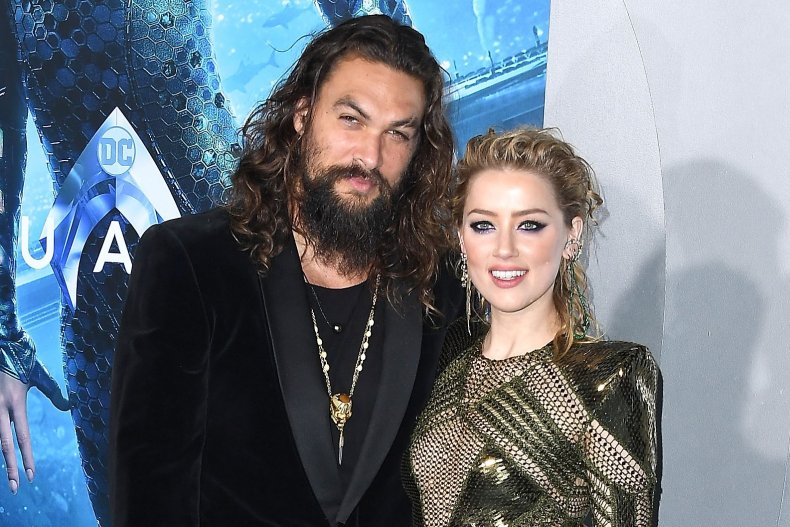 Arnold says that these "defamatory statements" prompted movie studios to be wary of working with Heard on new projects.
The expert witness went on to say that the only reason Heard reprised her role in Aquaman 2 was because Momoa and director James Wan were "adamant" about her return.
Heard previously testified that she had to "fight really hard" to keep her role in the franchise due to the negative press about her and her involvement in the previous libel trial with Depp.
Arnold said that Heard's character was slated to have a "strong romantic arc the entire film and some great action sequences" before many of her scenes were "cut out" and her role was "radically reduced" in the sequel.
In court last week, Heard's agent Jessica Kovacevic testified that she was told her client's role was reduced because of her "lack of chemistry" with Momoa. However, she believes the real reason was Heard's negative press and reputational damage.
Arnold also stated that Momoa was was given the opportunity to renegotiate his salary for the second movie up from around $3 million to a staggering $15 million, while Heard's $2 million pay was not up for negotiation when she could have been entitled for around a $4 million raise.
Newsweek has reached out to Warner Bros. for comment.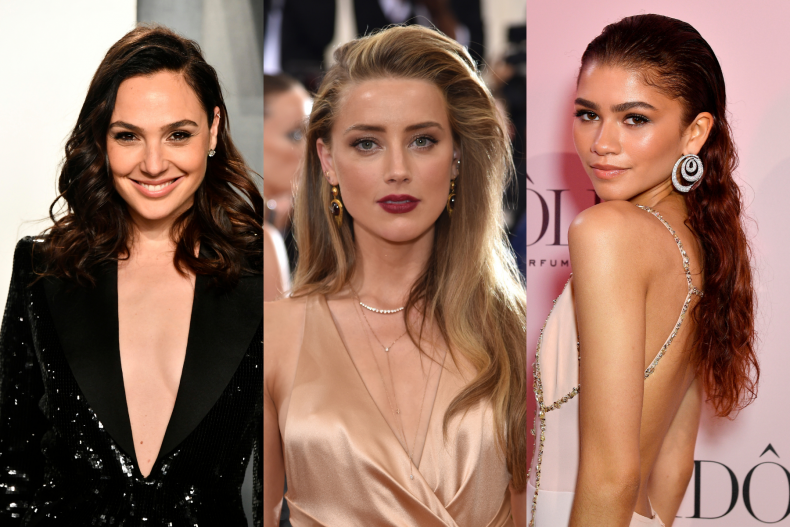 "They [Hollywood] like her work but they can't work with her because every time her name is mentioned, the negativity flares up again," Arnold said of Heard's reputation.
She estimated that Heard suffered $50 million in damages due to her reputational damage and compared her career trajectory before the Depp controversy to that of stars like Gal Gadot and Zendaya.
Depp sued his ex-wife for $50 million for loss of earnings after she wrote a 2018 op-ed for The Washington Post stating that she is a survivor of domestic abuse. Meanwhile, Heard has countersued for $100 million for nuisance.
The trial has dominated discussions on social media over the past month and hundreds of clips from the proceedings have gone viral as millions of people tune in every day to watch the live stream from the Circuit Court in Fairfax County, Virginia.