Jason Momoa, Amber Heard 'Lack of Chemistry' Loomed Over 'Aquaman 2' Talks
A lack of chemistry between Amber Heard and Jason Momoa was cited in court as the reason for the uncertainty over her role in Aquaman 2.
The actress' agent Jessica Kovacevic testified during the Johnny Depp defamation trial and said that Warner Bros. was considering recasting Heard in the role of Meara due to the lack of chemistry with her co-star, and not due to the bad press she received over her legal battles with her ex-husband.
In a pre-recorded deposition played for the jury, Kovacevic answered questions about Heard's career on Thursday.
Kovacevic stated that Heard was offered $2 million per the original contract to return for the Aquaman sequel but discovered that her role had been significantly pared back.
When asked about why the role was reduced, the talent agent said Warner Bros. said it was due to a "lack of chemistry between her and Jason."
The studio never mentioned Heard's split with Depp as a reason for her role being stripped back but Kovacevic testified that in her opinion, they didn't "want to hire someone who has bad press."
"No one wants that association," she said.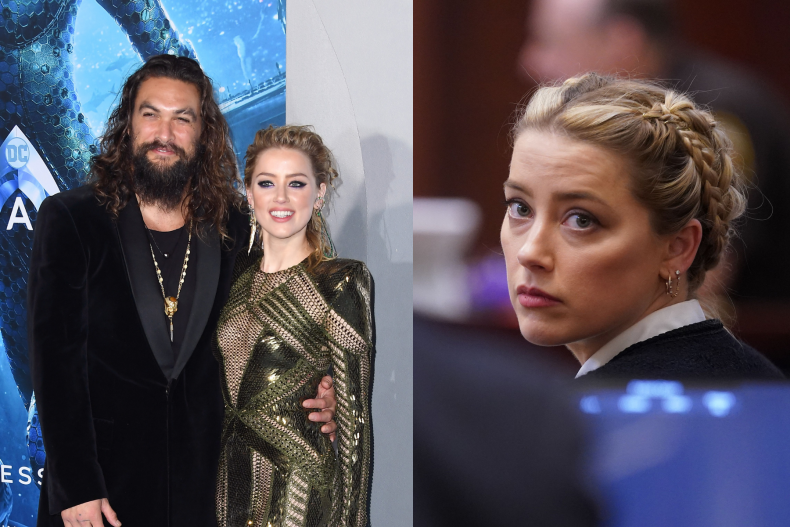 Earlier this week while on the stand herself, Heard said the publicity surrounding her and Depp had led to her fighting to keep her role in the franchise.
When asked if she had been replaced in Aquaman 2, Heard responded: "They released me from my contract. And I fought to stay in it, and they kept me in it. I just don't know how much I'm in, actually, of the final cut."
She went on to say: "I don't know if I will even be in the final cut or how much I will be. It was difficult to stay in the movie."
The 36-year-old confirmed that even though she filmed scenes for the movie, it was a "very pared-down version of that role."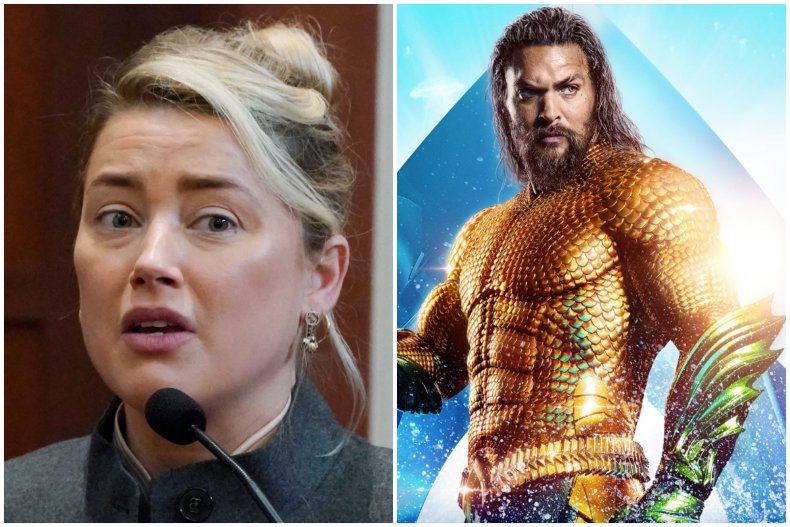 "I was given a script and then given new versions of the script that had taken away scenes that had action in it," she said.
"That depicted my character and another character—without giving any spoilers away, two characters fighting with one another. They basically took a bunch out of my role. They just removed a bunch."
She added: "I fought really hard to stay in the movie. They didn't want to include me in the film."
Heard's potential recasting in Aquaman has made headlines over the past few weeks as a Change.org petition calling for her to be fired from the movie amassed millions of signatures.
Depp, 58, is suing his ex-wife Heard for $50 million over an op-ed she wrote in The Washington Post in 2018, entitled, "I spoke up against sexual violence—and faced our culture's wrath. That has to change."
Depp is claiming it damaged his career, causing him to lose million in earnings.
Though Heard did not name Depp in the article, his lawyers argue it was obviously about him, and she is meanwhile counter-suing for $100 million for damages.
The trial has been ongoing for a number of weeks now in Fairfax, Virginia with both parties leveling severe allegations of violence against the other, all of which have been denied.