Petition to Fire Amber Heard From 'Aquaman' Sequel Reaches 4M Signatures
The petition calling for the removal of Amber Heard from the film Aquaman and the Lost Kingdom reached 4 million signatures on Friday as the defamation trial between herself and ex-husband Johnny Depp continues.
The petition was created on Change.org and has wracked up 4,000,640 signatures as of publication time. It originally amassed over 2 million signatures in only two weeks.
The petition has thrived amid the trial, which will enter its fifth week on Monday. The Pirates of the Caribbean actor testified that he was abused by Heard in their relationship, though Heard has accused Depp of being the abuser.
Depp filed a $50 million lawsuit against Heard for a 2018 op-ed she wrote for The Washington Post, in which she said she was a victim of domestic abuse. While the article did not mention Depp directly, his lawyers have argued that the accusations were clearly about him, and Depp said the piece led to his removal from the Pirates of the Caribbean franchise.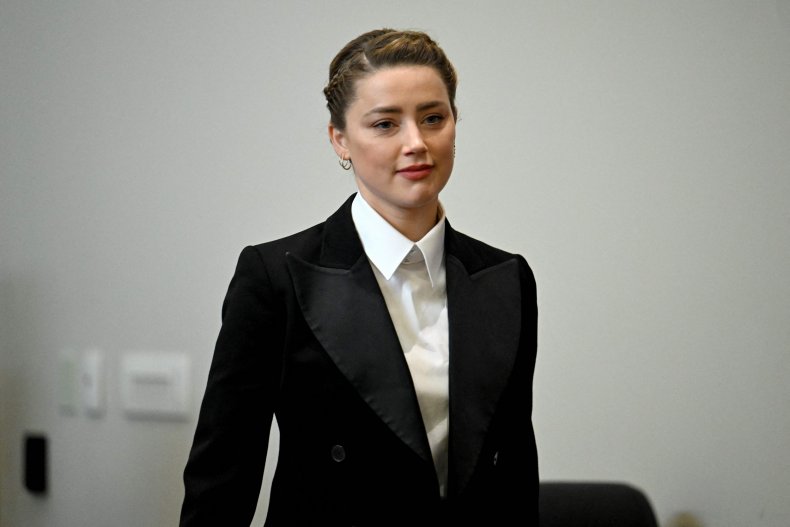 Heard is countersuing Depp for $100 million in damages, and both have accused the other of being the abuser in their tumultuous relationship. Depp famously lost his libel case in 2020 against British tabloid The Sun, which had called Depp a "wife-beater" in reference to Heard's allegations.
Depp has denied the allegations that he ever hit Heard. On the witness stand, Depp told the jury, "Though [in] the relationship there were arguments and things of that nature...but never did I, myself, reach the point of striking Miss Heard in any way. Nor have I ever struck any woman in my life."
The creator of the petition to remove Heard from the Aquaman franchise, Jeanne Larson, wrote, "Amber Heard has been exposed as a domestic abuser by Johnny Depp."
"Johnny Depp describes many incidents of domestic abuse that he suffered at the hands of his [then] wife Amber Heard, including one incident where she punched him twice in the face and another where she shattered his finger with a vodka bottle, and his finger had to be surgically reattached. He will bear the scar from that for the rest of his life," Larson said.
The petition concluded, "As Amber Heard is a known and proven domestic abuser, Warner Brothers and DC Entertainment should and must remove Heard from their Aquaman 2 film project. Men are victims of domestic abuse, just like women. This must be recognized, and action must be taken to prevent a known abuser from being celebrated within the entertainment industry."
The trial is set to continue on May 16.
Newsweek reached out to Warner Bros. and a representative for Amber Heard for comment.