Petition to Pull Amber Heard From 'Aquaman' Sequel Has Over 2M Signatures
A petition calling for Amber Heard's removal from the upcoming Aquaman sequel has received over 2 million signatures, amid the continuing trial involving herself and her ex-husband Johnny Depp.
Created on Change.org, the petition has received 2,147,614 signatures as of publication time. The creator of the petition, Jeanne Larson, wrote that Heard, who starred in the Aquaman movie in 2018, should be removed from the film's upcoming sequel, Aquaman and the Lost Kingdom, because the actress "has been exposed as a domestic abuser by Johnny Depp."
The petition comes amid the ongoing defamation trial between Depp and Heard. Depp, best known for his role in the Pirates of the Caribbean movies, filed a lawsuit against Heard, accusing her of damaging his career for a 2018 op-ed she wrote in The Washington Post about sexual violence. While Heard did not explicitly name Depp in the op-ed, the 58-year-old actor said that the accusations in the piece led to his removal from the Pirates of the Caribbean franchise.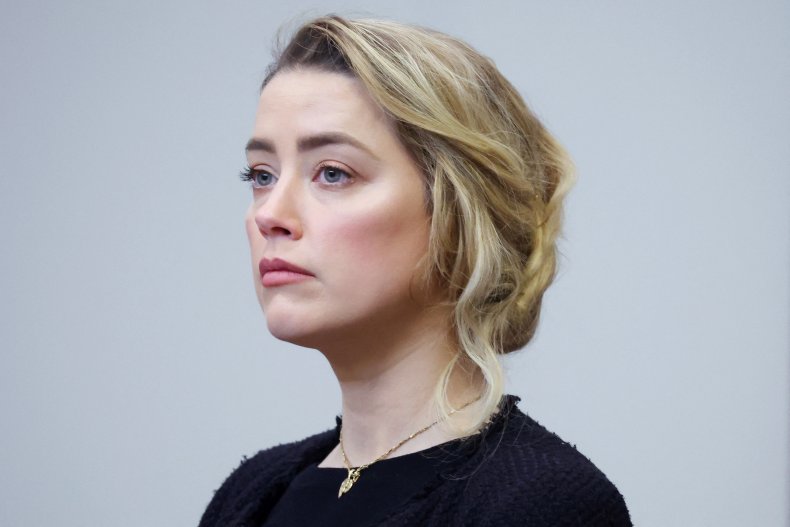 In response to Depp's lawsuit, Heard is countersuing her ex-husband for $100 million. Throughout the trial, the two have accused each other of physical violence during their marriage from 2015 to 2017.
The petition stated that since Heard's divorce from Depp, "she has systematically crusaded to ruin Depp in Hollywood, repeating multiple accounts of fake incidents in which she had actually abused Johnny Depp, but lied and created false accounts of him being the abuser."
The petition continued: "As Amber Heard is a known and proven domestic abuser, Warner Brothers and DC Entertainment should and must remove Heard from their Aquaman 2 film project. They must not ignore the suffering of Heard's victims, and must not glamorize a domestic abuser."
Newsweek previously reached out to the petition's creator for comment.
During the trial earlier this week, a recording was played that captured Heard admitting that she struck Depp while on the sleeping pill Ambien.
"You didn't get punched, you got hit... I'm sorry I hit you like this, but I did not punch you. I did not f**king deck you," Heard said in the recording. "I f**king was hitting you. I don't know what the motion of my actual hand was. But you're fine. I did not hurt you. I did not punch you. I was hitting you."
Depp has also disputed allegations Heard made that he physically hit her during their marriage.
"Nothing of the kind had ever happened," the actor said last week. "Though [in] the relationship there were arguments and things of that nature...but never did I, myself, reach the point of striking Miss Heard in any way. Nor have I ever struck any woman in my life."
Newsweek reached out to DC Entertainment and a representative for Heard for comment.