'I Hit You': Clip of Johnny Depp Reacting to Amber Heard Audio Goes Viral
A clip of Johnny Depp in court reacting to the audio recording of Amber Heard admitting to hitting him has gone viral.
The actor's sullen expression as the recording of a bitter argument between him and his ex-wife is played is amassing millions of views on social media as the world watches the dramatic court proceedings play out.
The Pirates of the Caribbean actor is suing his ex-wife for defamation over an op-ed she wrote about domestic violence in The Washington Post in 2018. While Depp was not named in the article, his attorneys argue that Heard's implication is obvious.
Meanwhile, Heard is countersuing for $100 million for nuisance with her lawyers set to argue that the essay in question was a matter of public interest and she should therefore be protected from a defamation suit.
The actor gave testimony in court on Wednesday in a Fairfax, Virginia, courthouse for the second day in a row and his lawyers played a number of audio recordings of arguments between the former couple.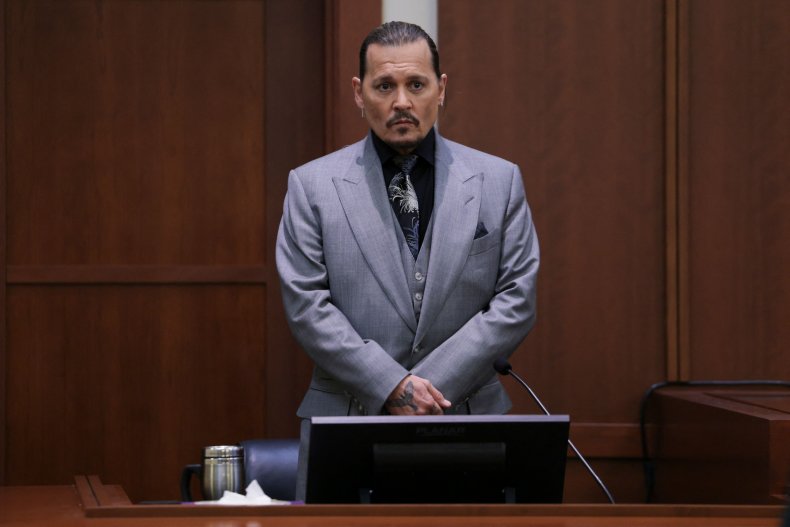 "You told me to do it. You told me 'go do that'," Heard is heard saying on one of the longer recordings.
"You punched me in the f****** thing," Depp responds in the viral clip.
Shared by Twitter user @johnnyhellodepp, the video has racked up more than four million views on Twitter at the time of writing.
"You figured it all out," Heard added "I didn't punch you by the way."
"I'm sorry that I didn't hit you across the face in a proper slap," she added. "I was hitting you, I was not punching you. You're not punched."
"Don't tell me what it feels like to be punched," Depp said.
Heard then told her then-husband: "You know you've been in a lot of fights, been around a long time.
"You didn't get punched, you got hit," she added.
"I'm sorry. I hit you like this, but I did not punch you. I did not f****** deck you. I f****** was hitting you. I don't know what the motion of my actual hand was. But you're fine. I did not hurt you," Heard said.
"What am I supposed to do? Do this? I'm not sitting here bitching about it, am I? You are—that's the difference between me and you. You're a f****** baby," she added.
Depp then begins to respond before Heard continues: "You are such a baby, grow the f*** up, Johnny."
The actor asked her if she started a "physical fight" to which Heard responds: "I did start a physical fight."
Depp responded: "Yeah, you did, so I had to get out of there," before Heard added: "You did the right thing. The big thing. You know what—you're admirable."
Depp described this tone as sarcastic to the court.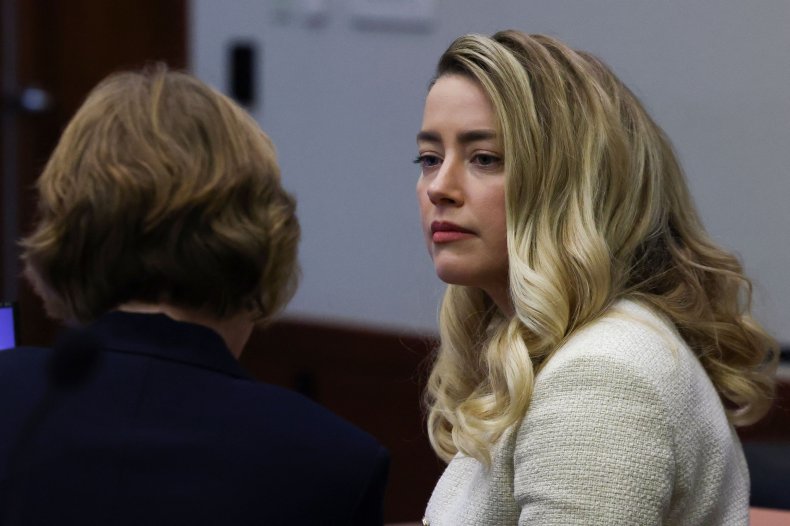 During his testimony, Depp also explained how the tip of his finger was severed during a brutal fight while the couple was in Australia in what has become a key anecdote in the trial.
"I was looking directly at my bone sticking out—and the meaty portion of the inside of your finger—and blood was just pouring out."
Depp then said that this is when he started to experience what he felt was similar to a nervous breakdown.
"I think I went into some sort of ... I don't know what a nervous breakdown feels like, but that's probably the closest that I've ever been," he said. "Nothing made sense."
Jurors were shown a graphic photo of Depp's sliced finger in court.
Another viral moment from the trial this week has been Depp alleging that Heard defecated on their marital bed.