A petition calling to remove Amber Heard from her role in the movie Aquaman 2 has amassed almost two million signatures amid the ongoing Johnny Depp defamation trial.
The Change.org petition appears to have been started back in December 2019, months after the Pirates of the Caribbean star first sued his ex-wife over an op-ed she wrote about alleged domestic abuse.
However, the petition, which is simply titled "Remove Amber Heard from Aquaman 2," has been receiving renewed support as the former couple's tumultuous relationship and ugly details about their marriage are aired in the courtroom.
Depp's career suffered when he was accused of domestic abuse by Heard, leading to him being partially shunned from Hollywood and recast in the Fantastic Beasts franchise.
Meanwhile, there have long been calls for Heard to be recast in the Aquaman franchise amid allegations of abuse against her too.
The 35-year-old is lined up to reprise the role of Meera in the sequel, Aquaman and the Lost Kingdom alongside Jason Momoa.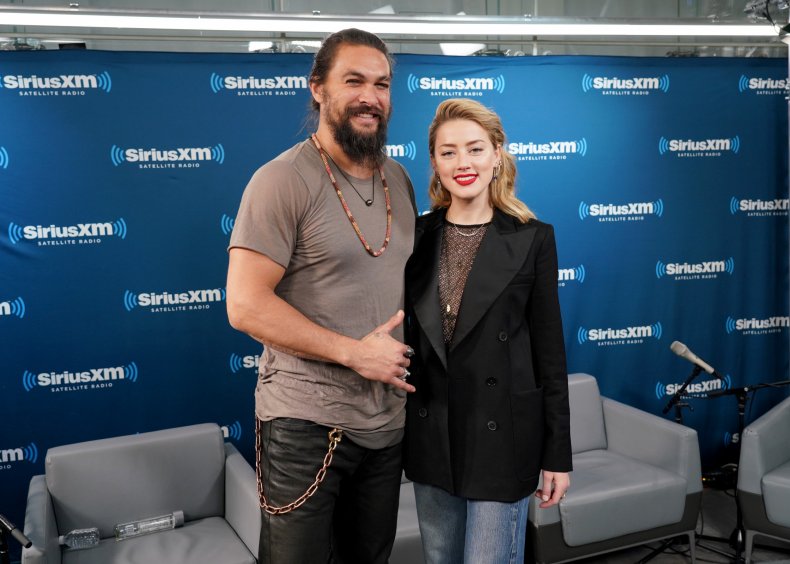 In court last week, an audio recording of Heard admitting to hitting Depp went viral, while reports show that public sympathy on social media is leaning in favor of Depp over Heard.
"Men are victims of domestic abuse, just like women. This must be recognized, and action must be taken to prevent a known abuser from being celebrated within the entertainment industry," the petition's description reads.
"Do the right thing. Remove Amber Heard from Aquaman 2."
The petition currently has 1,942,393 signatures at the time of writing.
Tweets sharing the petition date back to March 20, 2019, and by December of that year 2019 it had reportedly garnered 42,300 signatures.
Newsweek has reached out to the petition's creator for comment.
Despite the petition dating back to 2019, the current court proceedings have seen a renewed interest with it being shared widely on Twitter this week.
Actress ​​McKenzie Westmore tweeted the petition on Monday, writing: "I have to share this. I think it's atrocious what's happening....DC Entertainment: Remove Amber Heard from Aquaman 2 - Sign the Petition!"
While another Twitter user also shared a screenshot of the petition and received almost 7,000 likes.
Another tweeted: "The petition to remove Amber Heard from aquaman 2 now has more than 1.9m signatures and still counting."
Over the past few weeks, many tweets have called for Heard to be fired from the Aquaman movies and dropped as a L'Oréal spokesperson. Hashtags like #JusticeForJohnnyDepp and #AmberHeardIsAnAbuser are being widely used.
During his testimony, texts sent by Depp to a Dr. Kipper about Heard following his finger injury in Australia show he was concerned that his then-wife cared more about her career than him.
Depp wrote that Heard's "obsession with herself" is far more important than her love for him.
"She is so f*****' ambitious," he wrote. "She's so desperate for success and fame. That's probably why I was acquired."
Heard has yet to take the stand in this defamation trial which is taking place in Fairfax, Virginia.