House Manager Finds Depp's Fingertip, Recalls Blood Across Home
Depp's former Australia house manager says he found the actor's severed fingertip in the bar area, as blood was found in rooms across the three-story home along with "extensive damage."
Depp and Heard were staying at the residence on the Gold Coast where Depp was filming Pirates of the Caribbean in 2015. One of Depp's assistants called King to the home on Sunday, March 8, he arrived around 2, 2:30 p.m. Upon walking inside, he recalls Amber Heard "hysterical, crying a lot, uncontrollably," he said on the stand Monday.
King found Depp's doctor David Kipper in the kitchen searching through a bin. Kipper said Depp's had an injury and he was looking for a "severed" fingertip. King began to aid in the search. He walked downstairs, where he found extensive damage. He detailed damage to the marble staircase and bar top, a broken ping pong table collapsed on the floor and glass and cans strewn across the room. He said there were drips of blood across the floor and bar. He also found puddles of what smelled like alcohol, several drinking glasses a vodka bottle along with wall damage and the mirror behind the bar smashed.
"Nothing was really in tact," King recalled.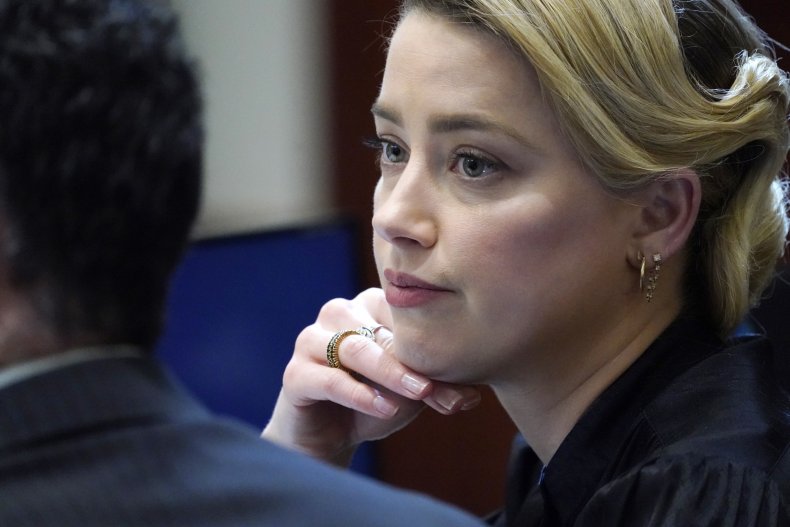 King noticed "kitchen paper" with "lots of blood" in the bar area, Depp's fingertip was inside. He took to it upstairs to alert Dr. Kipper, placed it in a bag and on ice. Dr. Kipper was "keen" to get the fingertip to the hospital quickly to see if it could be reattached.
King then went to observe the rest of the residence, cleaning was among his duties. He describes blood and damage across the home. There were broken glasses and soda cans on the kitchen floor and blood on cushions. The TV was cracked with "remnants of a coffee cup" and coffee splattered on the floor and wall. The art studio floor was covered with paint and blood.
There was also blood across the floor in the master bedroom, writing on the sinks in the master bathroom, he said. The other two bedrooms on that third floor had blood on duvet covers, broken lamps and Depp's guitar was "blood-stained."