Amber Heard Confirms She Was Released from 'Aquaman' Contract Due to Trial
Amber Heard has testified that she was initially let go from her Aquaman 2 contract amid the negative publicity surrounding her relationship with ex-husband Johnny Depp.
Heard's tumultuous, ill-fated marriage to Depp has been the focus of an avalanche of headlines in recent years, thanks to a libel court battle that took place in London back in 2020 and their ongoing defamation trial in Fairfax, Virginia.
Their court proceedings arose after Depp, 58, filed a $50 million lawsuit against Heard, 36, accusing her of defamation over an op-ed published by The Washington Post, in which she said she was a victim of domestic abuse.
While Heard did not name Depp in the article, his lawyers argued it was clear she was referring to the star. Heard is countersuing for $100 million for nuisance.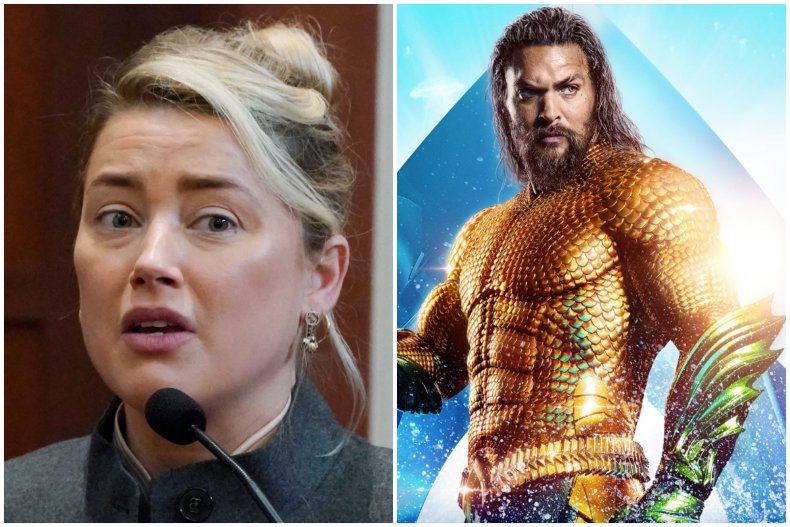 During proceedings at the Fairfax County Circuit Courthouse, each star has accused the other of domestic abuse. Depp and Heard have each denied the other's allegations of violence during the relationship.
On Monday, Heard returned to the stand, where she discussed how the publicity surrounding her had led to her fighting to portray Mera once again, a character she originated in the 2017 film Justice League and reprised in 2018's Aquaman.
When asked if she had been replaced in Aquaman 2, Heard responded: "They released me from my contract. And I fought to stay in it, and they kept me in it. I just don't know how much I'm in, actually, of the final cut."
She later went on to state in the courtroom: "I don't know if I will even be in the final cut or how much I will be. It was difficult to stay in the movie."
Texas native Heard said that while she ultimately filmed scenes for the movie, it was a "very pared-down version of that role."
"I was given a script and then given new versions of the script that had taken away scenes that had action in it," she said. "That depicted my character and another character—without giving any spoilers away, two characters fighting with one another. They basically took a bunch out of my role. They just removed a bunch."
She added: "I fought really hard to stay in the movie. They didn't want to include me in the film."
Newsweek has contacted representatives of DC Entertainment for comment.
Heard's testimony that she was initially released from her contract for the next installment in the billion dollar Aquaman franchise comes after a fan petition calling for her to be removed from the film clocked up more than 4 million signatures.
Fans have cited Depp's allegations that Heard was violent toward him during their relationship as reason for wanting her ousted from the big-budget project.
In November 2020—several months before production had started—Heard denied rumors that she would not be returning for the upcoming movie, whose full title is Aquaman and the Lost Kingdom.
She told Entertainment Weekly: "I'm super excited about the amount of fan love and the amount of fan appreciation that Aquaman has acquired and that it has garnered so much excitement for Aquaman and Mera that it means we'll be coming back. I'm so excited to film that."
"Paid rumors and paid campaigns on social media don't dictate [casting decisions] because they have no basis in reality," Heard added. "Only the fans actually made Aquaman and Aquaman 2 happen. I'm excited to get started next year."
Production on the movie started in June 2021 and concluded in January 2022.
Such is the passion from a faction of Depp fans to see Heard removed from the franchise that a number of misleading videos have started appearing on YouTube, falsely stating that the actress has been ousted from the Aquaman sequel.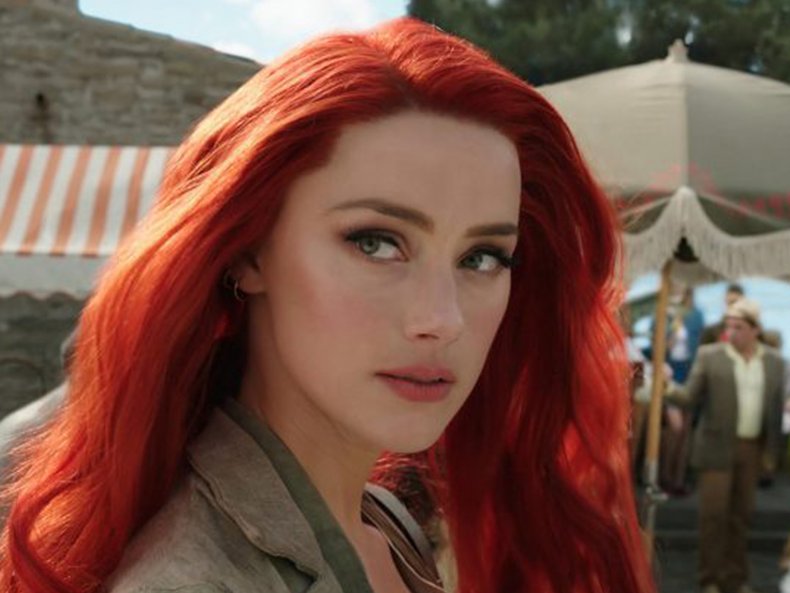 While Heard has said that the negative headlines in recent years have negatively impacted her career, Depp has also testified that he was profoundly affected by the fallout.
Depp famously lost a 2020 libel case against British tabloid The Sun, which had labeled the actor a "wife-beater" in reference to Heard's allegations of domestic abuse.
Heard accused Depp of domestic abuse during their divorce proceedings in 2016. The Rum Diary co-stars, who wed in 2015, had their union officially dissolved in January 2017, several months after Heard filed for divorce from Depp.
While Depp had vehemently denied ever having been violent to Heard during the three-week trial in London, the judge found that the U.K. newspaper's claims that the actor was abusive to Heard were "substantially true."
Depp, who was dropped from the Pirates of the Caribbean franchise in 2018, was "asked to resign" from Fantastic Beasts 3 following the 2020 verdict. He was subsequently replaced in his role as Gellert Grindelwald by Mads Mikkelsen.
The actor lost some $40 million in expected earnings following Heard's op-ed for The Washington Post, forensic accountant Michael Spindler testified earlier this month.
Depp's talent manager, Jack Whigham, had previously testified that losing his role as Captain Jack Sparrow in the sixth installment of Pirates of the Caribbean resulted in an instant loss of $22.5 million. Whigham said that before the op-ed, Depp's "typical" earnings were around $17.5 million annually.
The trial continues.