Jason Momoa Dragged Into Amber Heard 'Aquaman 2' Rumors on YouTube
Amber Heard has become the focus of a barrage of misleading videos on YouTube, trotting out false claims that she has been fired from Aquaman 2.
Heard, 36, is currently in the midst of a court battle with her ex-husband Johnny Depp, who has filed a $50 million lawsuit against her over a 2018 op-ed for The Washington Post in which the actress said she was a domestic abuse survivor.
While Depp, 58, was not named in the article, his lawyers have argued that it was clear Heard was referring to him. Heard has countersued for $100 million.
In their testimonies, Depp and Heard have accused one another of domestic violence. Both have denied the allegations.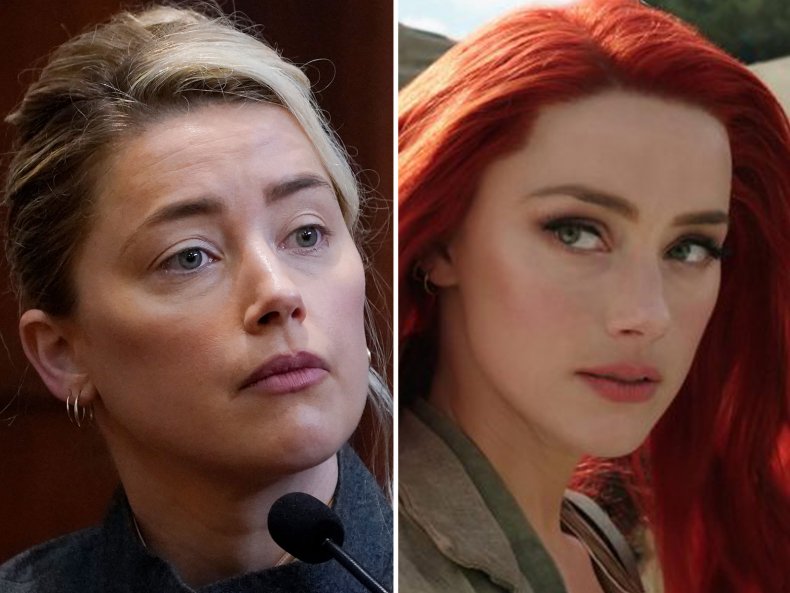 Amid the legal proceedings, a change.org petition to have Heard removed from the sequel to the 2018 DC Comics movie Aquaman has gathered pace, with the signature count last week soaring past the 4 million mark.
Fans have cited Depp's allegations that Heard was violent toward him during their ill-fated relationship as reason for wanting her ousted from the big-budget project.
Such is the passion to block Heard from reprising her role as Mera that a slew of YouTube videos have popped up in recent days, falsely declaring that she has been dropped from the franchise, which stars Jason Momoa as the titular character.
"Jason Momoa Speaks On Firing Amber Heard From Aquaman," declares the title of one video on the platform, which adds that the actor is "SICK OF HER LIES."
Despite there being no statement of the sort in the video, it has clocked up more than 3 million views in the two weeks since it was uploaded—and has attracted a flood of anti-Heard comments from viewers seemingly unbothered by the blatant false advertising.
"'Justice' Jason Momoa Speaks On Amber Heard Being Fired From Aquaman 2," promises another splashy title alongside a colorful accompanying thumbnail.
Again sparking impassioned conversation among those pledging their allegiance to Depp, commenters appeared hellbent on questioning Heard's credibility, all while overlooking the fact that they were drawn to click under false pretenses.
However, amid the sea of critiques, assertions and more false allegations, one viewer wrote: "Save 8 minutes of your life. There is absolutely nothing about Jason saying anything in this video."
Newsweek has discovered several more videos that continue in the same vein, cashing in on what has proven to be a voracious appetite for any and all things attached to the ongoing trial, no matter how tenuous the link.
As well as being misleading, the anti-Heard sentiment repeatedly expressed in the videos is an overwhelming factor that unites all of them.
Being the lead star of the Aquaman films, Momoa's name and image have been used in the uploads on numerous occasions, with false quotes attributed to the actor.
Evan Nierman, CEO of international crisis PR agency Red Banyan, recently told Newsweek that despite the content being grossly inaccurate, there's a low likelihood that any of it will be removed.
"At present, there is no feasible way for the platforms to eliminate or even rein in opinion content masquerading as journalism," Nierman said. "Moving forward, schools and parents will need to invest heavily in teaching children how to evaluate the information they receive to separate fiction from fact."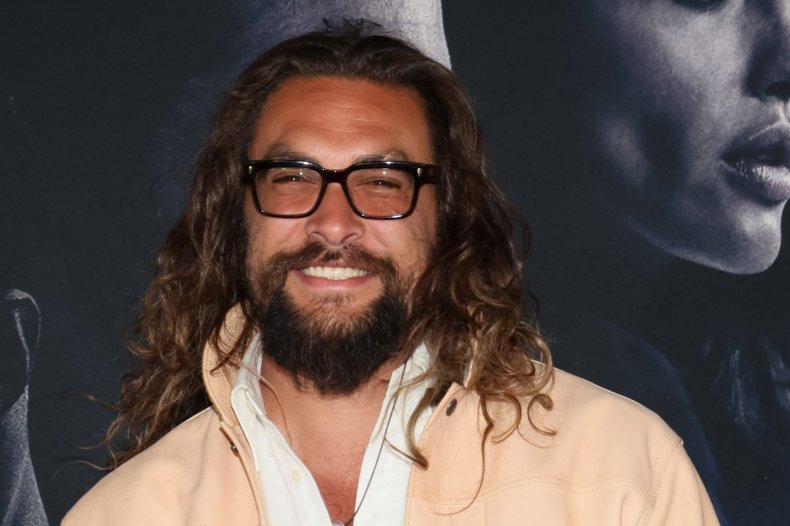 On Monday, Heard testified in Virginia's Fairfax County Circuit Court that her role in the Aquaman sequel was almost scrapped amid her controversy with Depp.
The star said that while she ultimately filmed scenes for the movie, it was a "very pared-down version of that role."
"I was given a script and then given new versions of the script that had taken away scenes that had action in it," Heard said. "That depicted my character and another character—without giving any spoilers away, two characters fighting with one another. They basically took a bunch out of my role. They just removed a bunch."
She added: "I fought really hard to stay in the movie."
Newsweek has contacted representatives of Momoa, YouTube and DC Entertainment for comment.
Depp famously lost a 2020 libel case against British tabloid The Sun, which had labeled the actor a "wife-beater" in reference to Heard's allegations of domestic abuse.
Heard accused Depp of domestic abuse during their divorce proceedings in 2016. The stars, who wed in 2015, had their union officially dissolved in January 2017, months after Heard filed for divorce from Depp.
While Depp had repeatedly denied ever having been violent to Heard during the three-week trial in London, the overseeing judge found that the U.K. publication's claims that the actor was abusive to Heard were "substantially true."
Depp, who was dropped from the Pirates of the Caribbean franchise in 2018, was "asked to resign" from Fantastic Beasts 3 following the 2020 verdict. He was replaced in his role as Gellert Grindelwald by Mads Mikkelsen.