Amber Heard Doesn't Compare to Jason Momoa, A-List Stars: Hollywood Expert
A Hollywood expert and entertainment lawyer testifying in the Johnny Depp v. Amber Heard defamation trial said on Tuesday that Heard's career was not comparable to her Aquaman co-star, Jason Momoa.
Depp sued his ex-wife Heard for $50 million for defamation over an opinion piece she wrote in 2018 stating, without naming Depp, that she was a victim of domestic abuse. Depp's team claimed the op-ed damaged his career and forced him to lose several projects.
Entertainment lawyer Richard Marks testified on May 2 that the op-ed harmed Depp's reputation.
On Tuesday, Marks was called back as a rebuttal witness to discuss Heard's career as it pertained to the trial, saying that Heard would not have been able to receive $4 million for any movies she made after Aquaman 2, which had been previously discussed.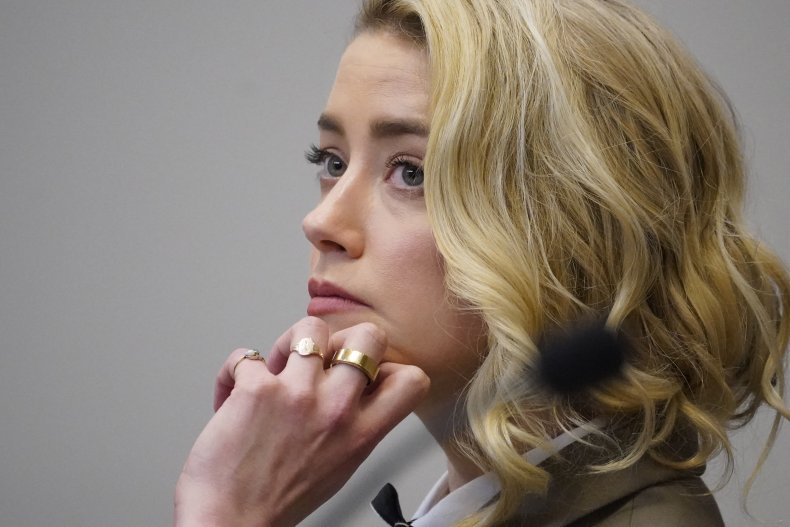 He added that entertainment industry consultant Kathryn Arnold's testimony on Monday, when she claimed that Heard's career was comparable to many big-name celebrities before the lawsuit, was false.
"Jason Momoa is not a comparable actor. He's been in a series where they shot 78 episodes, 44 episodes, 21 episodes. He played Conan the Barbarian, he was in Game of Thrones," Marks said.
Marks continued to disagree with Arnold's testimony, saying that Heard received a deal for a television show in 2018 that paid her $200,000 an episode.
"Miss Arnold is, from somewhere in a glib way, saying she [Heard] got a couple of series' in a million each, and I can tell you, as someone in the trenches, rarely, rarely does an actor get a million dollars for a series episode.
"If you were to believe Miss Arnold and somehow Jason Momoa's agent broke their confidentiality agreement, and he had a series at a million dollars an episode...Jason Momoa has had a series with 78 episodes, with 44 episodes, with 21 episodes...again, there's not a comparableness there."
Heard's career has been widely covered during the trial. She testified that her career has been hurt because of Depp's alleged "smear campaign" against her.
Arnold testified that Heard's role as Mera in the 2018 film Aquaman was a "star-is-born moment," and Heard testified that she had to fight to keep the role after the trial began.
"It would have been very reasonable to believe her career would have been on an upward trajectory of those other actors if not for the hoax allegations," Arnold said.
The other actors Arnold compared Heard to were Wonderwoman star Gal Gadot and Spiderman and Dune actress Zendaya.
Heard's attorneys asked Marks on Tuesday: "You would agree that for all of the actors Miss Arnold listed as comparables, their career trajectory went up after their breakthrough, correct?"
"I'll take your word that all those unrelated actors in unrelated films, except for Jason Momoa, they went up," Marks replied.
On Arnold, Marks added: "She calls herself an expert, but she's not. She doesn't have the background. She doesn't have the day-to-day knowledge and her testimony that I heard did not back up her bottom line."
Closing arguments are expected on Friday. Follow Newsweek's live blog of the trial.
Newsweek reached out to Arnold for comment.
Update 5/24/22, 1:05 p.m. ET: This story was updated with additional information.