Johnny Depp's Career Damaged By Amber Heard Op-Ed, Lawyer Testifies
An entertainment lawyer testified on Monday that the op-ed written by Amber Heard damaged Johnny Depp's career.
During the trial in which Depp is suing Heard, his ex-wife, for $50 million over an op-ed she wrote in 2018, Richard Marks, an expert witness, took the stand and was asked about the op-ed in the Washington Post that detailed her experiences with domestic violence.
"My general opinion is that the op-ed damaged Mr. Depp. Created a cancel situation, if you will," Marks said. "Harmed his reputation and his ability to get work in the Hollywood industry."
Marks was identified as an expert witness in the trial and said that prior to forming his opinion on the op-ed, he reviewed a "voluminous" amount of documents, such as the op-ed and depositions.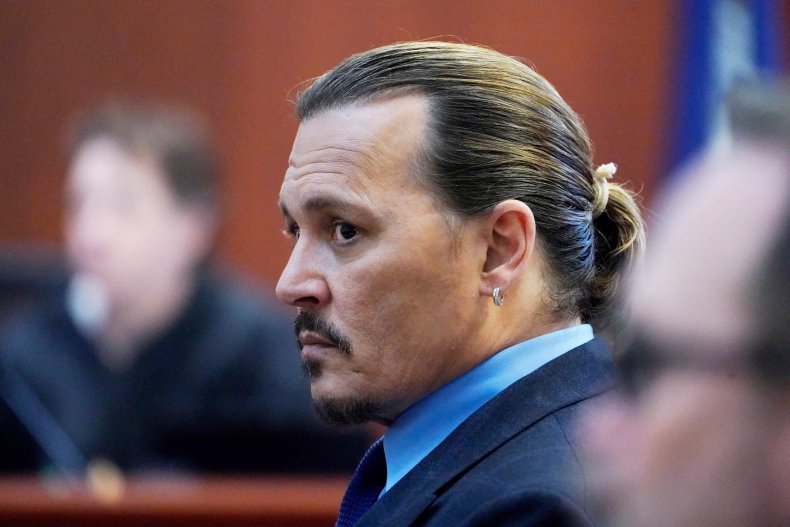 Marks' comments were made during the fourth week of testimony in the trial. The Pirates of the Caribbean actor sued Heard, claiming that the op-ed damaged his career and made it difficult for him to find roles in movies, despite Heard never explicitly naming him. Heard filed a countersuit against Depp for nuisance.
During the testimony, Marks also spoke about how an actor's reputation can affect their chances of being selected by a company to either star in a film or be a spokesperson.
"That actor is synonymous with the product," Marks said. "When hiring that actor or actress, you want a reputation that supports the value that you spent on creating that product, especially in the last five years, with the #MeToo movement, you wouldn't want negativity hiring an actor who quote-unquote had been canceled.
"Right now, the pinnacle of negativity in Hollywood is being accused of domestic abuse, sexual abuse, violence and what we've seen is almost immediately terminations and cancellations."
When further asked about the impact the op-ed had on Depp's career, Marks said, "it's devastating. It's the type of claim, the #MeToo claim of sexual violence, domestic abuse, that has canceled a list of actors."
Prior to Marks' testimony, Depp's talent manager, Jack Whigham, made similar comments, discussing the op-ed and Depp's career.
"After the op-ed, it was impossible to get him a studio film," Whigham said. "It became a death-knell catastrophic thing for Mr. Depp in the Hollywood community....It was a first-person account coming from the victim."