A juror who has been selected for the Johnny Depp and Amber Heard defamation trial had a text from his wife calling the actress "psychotic."
Depp's multimillion-dollar defamation lawsuit against Amber Heard is getting underway today as the actor is suing his ex-wife for $50 million, alleging that she defamed him in an opinion piece that was published in the Washington Post in December 2018.
The former married couple are set to battle it out against one another in court this month in Fairfax County, Virginia and a jury of eleven people, including four alternates, has now been selected to hear Depp's case.
This is the second time Depp and Heard are heading to court for a libel trial after the Sweeney Todd star famously lost a defamation case in the U.K. in 2020 against British tabloid The Sun regarding the domestic violence claims in Heard's article.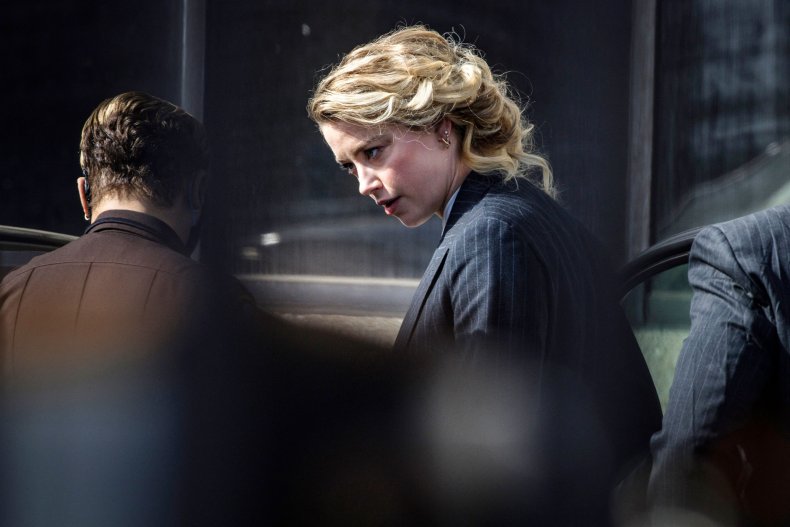 Although Heard's op-ed does not name Depp, his legal team argues that it is clear who she is talking about and that the article led to him losing out on work.
The jury selection process took place on the trial's opening day on Monday with both Depp and Heard present in the courtroom.
Potential jurors were asked about their prior knowledge of the famous couple and were questioned on various aspects of their high-profile relationship by attorneys from both parties, according to Deadline.
Judge Penney Azcarate then instructed the chosen jurors to take notes or rely on their memory because testimony transcripts will not be read back to them during deliberations.
One problem with high-profile cases like this is the publicity surrounding the trial and how it can influence potential jurors.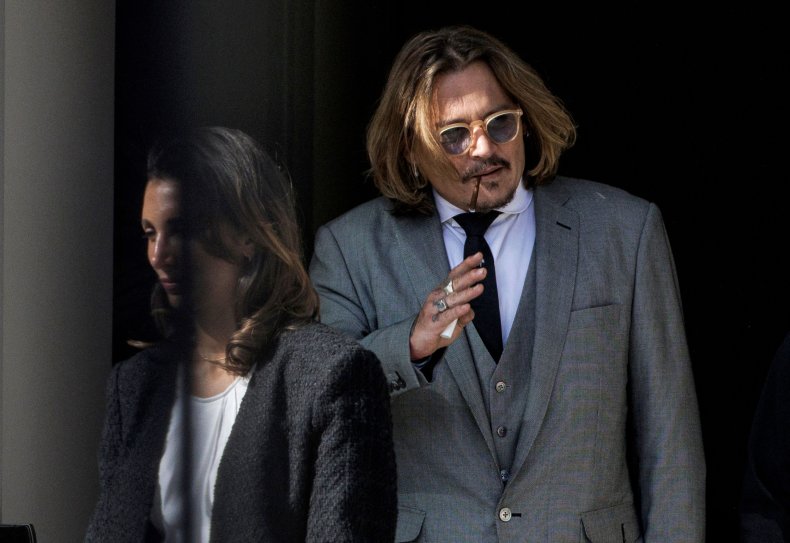 During questioning, one man revealed that he had texted his wife about potentially being selected for the Depp-Heard jury.
Under questioning from lawyers, he read out his wife's response which was: "Amber is psychotic. If a man says a woman beat him, they never believe him."
The man was asked if he could remain impartial despite this message from his wife and he said he could and told lawyers of his spouse: "She tends to exaggerate."
When asked if his wife would be upset with him if he sided with Depp he responded, "She gets mad at me all the time" but would ultimately be understanding. This man was left in the jury pool.
California First Amendment attorney Jeff Lewis, founder of Jeff Lewis Law, told Newsweek he was "shocked" to learn that this juror remained on the panel.
"If true, I am shocked that Heard's lawyers let that juror remain. Or perhaps there was an objection that was overruled to that juror," Lewis said.
Another man was dismissed after he said Depp "was beating her and lying about things." He said he'd "try to" remain impartial, but was ultimately let go.
Meanwhile, another woman was kept in the pool after she revealed she walked away from a discussion about the trial with her co-workers knowing that she has upcoming jury duty.
"It was just more of the excitement of a Hollywood trial," she told attorneys, per Deadline.
Both Heard and Depp are set to testify during the trial which will see a number of high-profile celebrities including Elon Musk and James Franco called to the witness stand. The trial is expected to last six weeks.
This article was updated to include a quote from attorney Jeff Lewis.