Did Amber Heard Commit Perjury? Hollywood Lawyers Weigh In
Amber Heard's misuse of the words "donation" and "pledge" angered many viewers of the current defamation trial with Johnny Depp, but did it amount to perjury?
Depp is suing Heard for $50 million in loss of earnings after Heard wrote a 2018 op-ed stating that she was a survivor of domestic violence.
Under cross-examination by Camille Vasquez, Depp's attorney, this week, Heard told the court she had donated her $7 million divorce settlement to charitable causes, but it was pointed out that she had in fact not done that. Heard then said she had "pledged" to do so and uses those terms interchangeably. The clip of the exchange went viral, with multiple TikTok videos and Twitter takes being shared across social media.
Newsweek spoke to legal experts to get their take on the incident, and to find out how severe a mistake it could be for Heard's case.
"Every opportunity the Depp team has to expose Ms. Heard as an unreliable witness should be seized," Halim Dhanidina, a lawyer and former California state judge, said. "Especially where it is on a subject that is likely to make her less likable to the jury. It also may support their theory that Ms. Heard has less than altruistic motives in this case."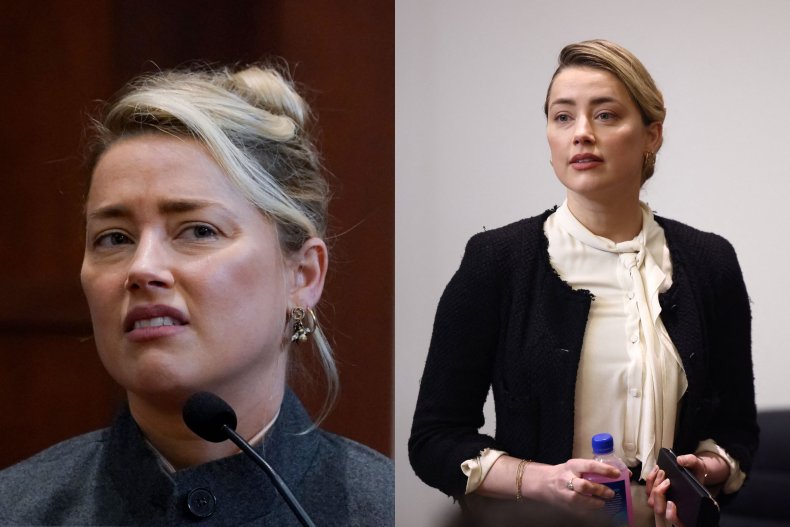 Attorney Jeff Lewis, founder of California-based Jeff Lewis Law, agreed that Heard's reliability was at stake. "In every case involving sexual or domestic violence, a 'he/said she/said' case, credibility is king. The donation issue is irrelevant except it is highly relevant to Heard's credibility," he told Newsweek.
The California First Amendment attorney continued, "Depp's legal team's theory of the case is that Heard's story about the violence has 'evolved' over the years. How do they prove that Heard is liar? Not only by disproving that the violence occurred but also proving Heard lied."
During Monday's exchange at the Circuit Court of Fairfax County, Virginia, Vasquez pointed out that Heard still had not donated the $7 million she received from her divorce from Depp to charity. Heard said this was "incorrect" and that she had "pledged the entirety."
Clips of the exchange have been viewed millions of times across YouTube, TikTok and other social media platforms.
While Heard's credibility can be called into question with the donated/pledged mix-up, it is unlikely to amount to perjury, on account of that charge being hard to prove.
"The crime of perjury requires that a person lie about something material while under oath," Dhanidina, who is part of the California defense firm Werksman, Jackson & Quinn LLP, told Newsweek, "Making the statement earlier in her testimony was clearly under oath, [but] you would still have the problem of proving that she knew that her statement was false at the time she made it.
"It would be a heavy lift to establish that the truthfulness of her donation to charity could somehow affect the outcome of this trial." He added, "Perjury is difficult to prove and prosecutions for perjury are extremely rare."
Lewis agreed that perjury is unlikely, but there is still a risk to Heard's case. "She is not at real risk of being prosecuted criminally or sued civilly for perjury. But her credibility with the jury is on the line," Lewis deduced.
As the cross-examination of Heard began this week, Depp's attorney Vasquez received widespread praise across social media for her line of questioning. In the moment in question, both Lewis and Dhanidina believe Vasquez performed admirably.
"Camille's cross so far is stellar," Lewis said in his assessment. "She sometimes sticks to her script too much rather than listening to the answer she just received. But overall in terms of pacing, tone and substance, Camille's cross is top notch. Look at Heard's body language during the hard questions. That's a mark of a good cross."
Dhanidina agreed, "I think Ms. Vasquez did a good job of pinning Ms. Heard down on whether she actually donated the settlement to charity. She did not allow Ms. Heard's apparent attempt to dodge the issue to frustrate her or to prevent her from getting a concrete answer to her question. She handled the exchange professionally and effectively."
The trial continues on Wednesday. Newsweek's live blog will bring you all the breaking revelations from the Circuit Court of Fairfax County, Virginia.