What Amber Heard Needs to Prove for Successful Appeal
A lawyer has provided insight on a possible appeal process for actress Amber Heard after a jury in Virginia awarded her ex-husband Johnny Depp $15 million after a high-profile, weekslong defamation trial.
In a response to Newsweek, Mark Litwak, founder of Mark Litwak & Associates, stated that Heard must first prove that the "judge made a serious error that made the trial unfair to her" as part of any possible appeal. He also said that an appellate court does not review facts, or the credibility of the witnesses, and "does not second guess the jury's determination as which testimony is credible or not."
On Wednesday, the jury ruled largely in Depp's favor, awarding him $15 million in damages—$10 million in compensatory damages with the other $5 million for punitive damages. Judge Penney Azcarate later lowered the punitive award to $350,000 per Virginia's legal maximum.
However, Heard did score a partial win in the case. The jury awarded the Aquaman star $2 million as part of her counter-defamation claim.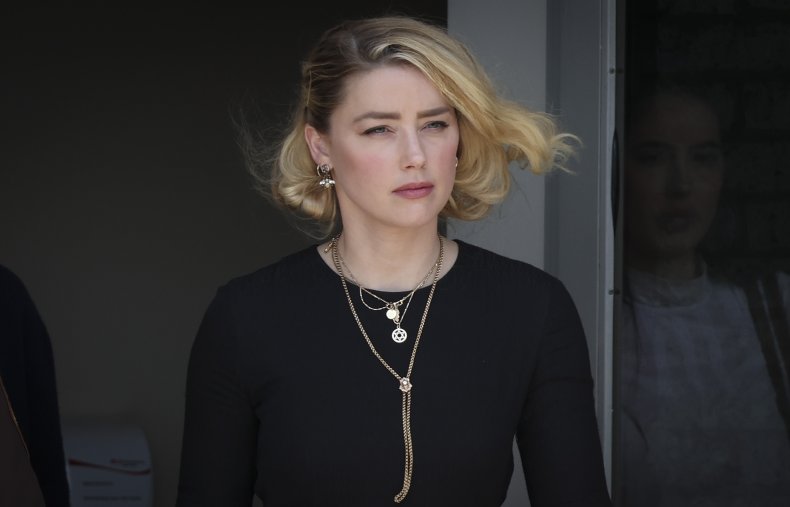 According to Litwak, an appellate court would review the judge's actions and rulings during the case. If the court were to find that the judge "improperly excluded evidence that affected the outcome of the case, that might lead to overturning the decision, and ordering a new trial," Litwak said.
He added that "if a judge did not properly interpret the law," that could be grounds for an appeal
Depp, star of the successful Pirates of the Caribbean film series, had been seeking $50 million, claiming Heard defamed him in a 2018 op-ed published in The Washington Post. In her article, Heard wrote about domestic abuse but did not name the actor. However, Depp claimed that his reputation, as well as his career, took a hit as a result.
In a statement following the jury's ruling, Heard said that the "disappointment I feel today is beyond words" and that she was heartbroken that "the mountain of evidence still was not enough to stand up to the disproportionate power, influence, and sway of my ex-husband."
Heard's statement went on to mention how the ruling could have repercussions.
"I'm even more disappointed with what this verdict means for other women. It is a setback. It sets back the clock to a time when a woman who spoke up and spoke out could be publicly shamed and humiliated. It sets back the idea that violence against women is to be taken seriously," she said.
Depp, in an Instagram post after the ruling, stated that the "jury gave me my life back" after six years and that he was "truly humbled" by the decision.