Amber Heard's Alleged Abuse of Ex-Partner Resurfaces Amid Depp Trial
A video of actress Amber Heard facing allegations of domestically abusing her ex-partner Tasya van Ree resurfaced this week amid the recent defamation trial with her former husband Johnny Depp.
The video, which was viewed over 130,000 times, showed Heard testifying about the matter on August 13, 2016, the same year the actress filed for divorce from Depp. It is unclear whether the testimony occurred during a trial session related to Depp at the time.
The footage shows the actress answering questions about allegedly physically abusing photographer Van Ree while they were together, something both deny. Heard was asked during her 2016 testimony whether she was "previously arrested for committing domestic violence" against Van Ree.
The question stems from Heard arguing at an airport with her then-girlfriend in 2009, then being arrested after she allegedly hit Van Ree in the arm, USA Today reported in 2016. However, Van Ree issued a statement claiming that the incident was "misinterpreted" and that Heard was "wrongfully" accused.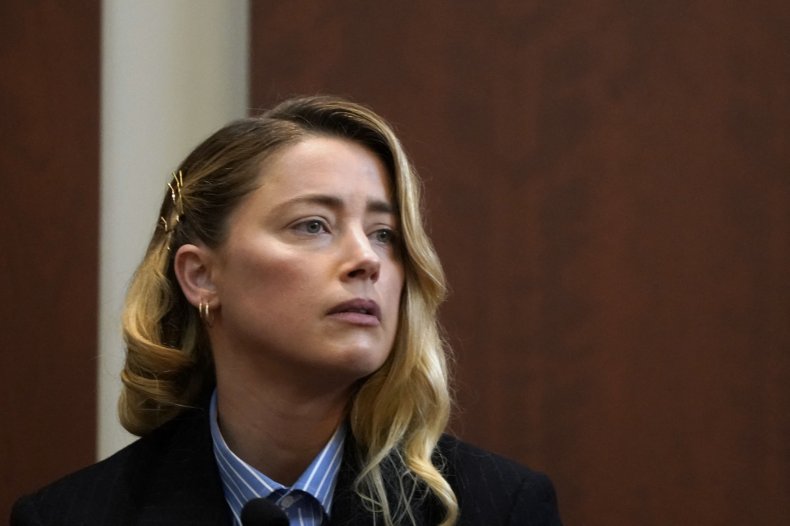 "I (recall) hints of misogynistic attitudes toward us which later appeared to be homophobic when they found out we were domestic partners and not just 'friends,'" Van Ree said in the statement, according to the news outlet.
"It's disheartening that Amber's integrity and story are being questioned yet again. Amber is a brilliant, honest and beautiful woman and I have the utmost respect for her. We shared 5 wonderful years together and remain close to this day," Van Ree's statement continued.
Heard was arrested by Port of Seattle Police on September 14, 2009, after the incident, authorities at the Seattle-Tacoma International Airport in Washington confirmed to USA Today in 2016.
However, the police were asked in November 2011 to delete the arrest information. The request cited an allowance in Washington state law to eliminate non-conviction records upon request. Non-conviction records are any records relating to an incident that did not lead to a "conviction or other disposition adverse to the subject."
Subsequently, the information was removed from the system, Sea-Tac Airport spokesperson Perry Cooper told USA Today. Cooper did not state who made the request.
Meanwhile, in the 2016 video of the actress' testimony, Heard said there was "no domestic violence within that relationship [with van Ree] and the state of Washington, where I was arrested, immediately dropped the charges because they knew the exact same thing that I just told you, that no domestic violence ever occurred and my ex has stated such."
"In fact, it was so ridiculous those charges, it was a verbal argument, it was misinterpreted [and] misrepresented," Amber added during the testimony in 2016.
"There was no no physical violence, no physical abuse, and zero domestic violence whatsoever between us," she continued.
Depp filed a $50 million lawsuit against Heard, whom he accused of defaming him in an op-ed published by the Washington Post in 2018. Their trial is in its fourth week and featured Heard testifying for the first time this week.