Amber Heard's Former Friend Testifies Actress 'Pushed or Hit' Her in Face
Raquel Pennington, a former close friend to Amber Heard, testified that she once got into a physical altercation with the actress.
Pennington said Tuesday that she met Heard around 2003, and the pair quickly became "very close." Their friendship lasted for several years and persisted throughout Heard's relationship and divorce to actor Johnny Depp. However, Pennington later testified that she ultimately "grew apart" from Heard, and said the two no longer speak because she "wanted to prioritize other relationships."
Pennington, along with her ex-husband Josh Drew, is one of several witnesses who have been called to testify about the Hollywood couple's contentious relationship after Depp filed a $50 million defamation lawsuit against Heard.
During a roughly 30-minute testimony, Pennington described the early days of her relationship with Heard and noted that the two previously lived together, and that she also lived in a penthouse next to Depp and Heard. At one point during their friendship, Pennington said she and Heard got into an argument over Thanksgiving dishes.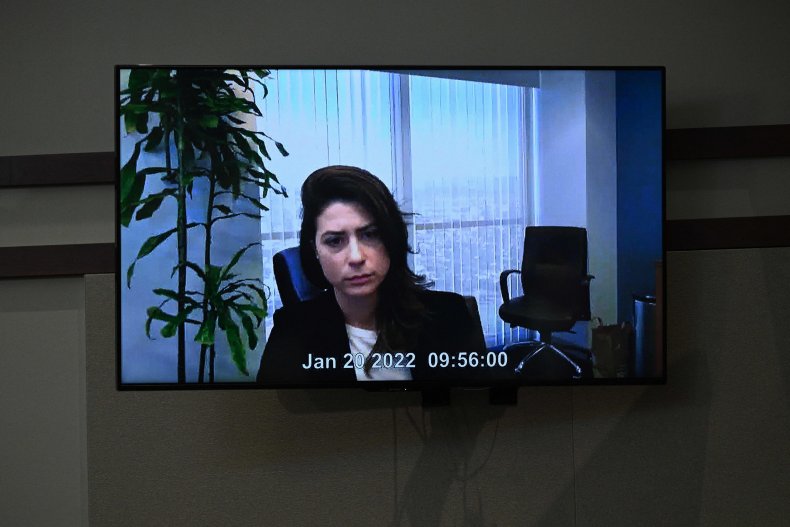 "We were setting up for Thanksgiving and we were looking for maybe some glasses or dishware and we couldn't find them anywhere," Pennington said during her testimony. "She finally found them in a place I thought I looked and we started arguing about that. She thought I wasn't looking hard enough, and I told her I thought I looked there."
Pennington then said that the argument became physical, and she testified that she pushed Heard. In response, she said, the actress "either pushed or hit me back," before noting that "it was on my cheek."
However, Pennington added that the incident marked the only time she got into a physical fight with Heard, and that she knew of "no other" examples of Heard hitting anyone else.
The latest testimony came in the fifth week of the high-profile trial. Jurors have since heard countless examples, from both sides, of purported violence and chaotic moments throughout the couple's marriage, which ended in 2017.
Depp has alleged that Heard defamed him when she penned a 2018 op-ed in The Washington Post about being a survivor of domestic abuse. Though Heard did not name Depp specifically in the article, his lawyers say it was clear she was referencing him and that it damaged his career. In turn, Heard's lawyers have argued that the article was accurate and that Depp did not suffer from it.
Among some of the biggest bombshell moments include text messages alleging that Depp once threatened to drown and burn Heard, as well as accusations that Heard defecated in Depp's bed. Depp has also testified that part of his finger was severed when Heard through a bottle of vodka at him, while Heard has stated that she doesn't believe she'd be alive now if the two remained married.
For the most recent updates on the Depp-Heard trial, visit Newsweek's blog here.