American Airlines, Other U.S. Carriers Bow to China, Delete All References to Taiwan From Their Websites
American Airlines Group removed all references to Taiwan as anything but a Chinese territory on Wednesday, amid mounting threats and pressure from Beijing. And shortly after, other U.S. airlines followed suit.
On its website, American Airlines now only has Taipei's airport code and city but does not explicitly list "Taiwan" as a country or destination, after Beijing demanded that all companies and airlines remove online references to the self-governed island as anything but a part of China by July 25.
In a statement to Newsweek, American Airlines spokesperson Shannon Gilson said: "Like other carriers, American is implementing changes to address China's request. Air travel is global business, and we abide by the rules in countries where we operate."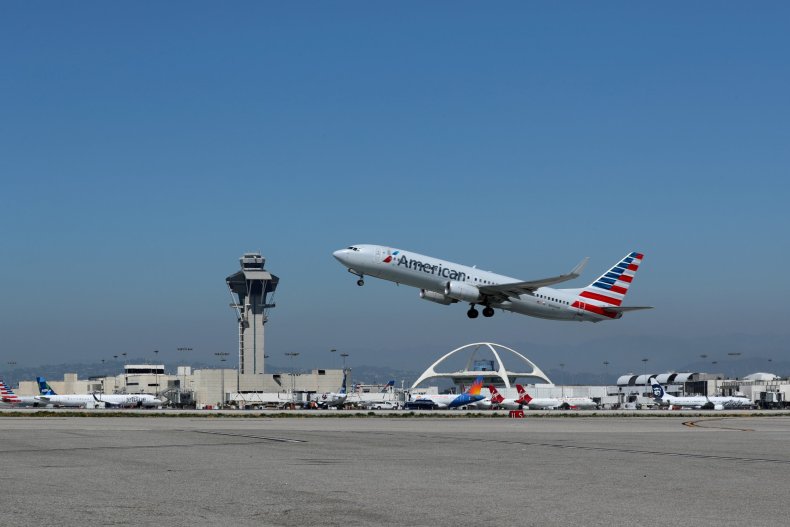 In April, China's Civil Aviation Administration sent letters to over 40 global airlines demanding that they stop listing Macau, Hong Kong and Taiwan as places separate from China by July 25 or face harsh sanctions.
Following the request, Singapore Airlines, Air France, Lufthansa and British Airways all moved to quickly list Taipei as part of China. Australia's Qantas also caved to pressures, which prompted their government to condemn China for applying such intense "pressure" to its flag carrier airline.
"Private companies should be free to conduct their usual business operations free from political pressure of governments," Australian Foreign Minister Julie Bishop said.
Although the White House dismissed Beijing's request as "Orwellian nonsense," a growing number of global non-American carriers have bowed to China's demands, including Lufthansa, Air France, British Airways and Qantas.
Hawaiian Airlines joined the growing group who have amended their website before the Wednesday deadline, set by China. On their website, flights to and from Taipei, Taiwan's capital, is now listed as "Taipei, Taipei."
Although several U.S. airlines attempted to hold out against pressure from China, United Airlines and Delta have also decided to comply before the deadline. On United Airlines' website, there are no search results for Taiwan. Instead, Taipei is now listed without a country.
China has long deterred other countries from recognizing Taiwan as an independent state by way of threats and coercion. In January, Beijing took down Marriott International's Chinese website after it listed Tibet, Taiwan, Hong Kong and Macau as separate countries.
Beijing claims sovereignty over all four of these territories, even though they each have unique historical contexts.
In 1949, former leader Chiang Kai-Shek fled to Taiwan when the Communist Party came to power, claiming self-rule. China considers Taipei to be a wayward province and has never renounced the use of power to bring it under its control.
The White House did not immediately respond to Newsweek's request for comment.
The story has been updated to include comment from American Airlines.