'American Horror Stories' Episode 1 and 2 Cast: Who Stars in 'Rubber (Wo)Man'?
American Horror Stories is now streaming on FX on Hulu. The first of the standalone stories is "Rubber (Wo)Man," a story that takes place in the so-called "Murder House" from the first season of the main show.
The story takes place over two episodes and sees a family move into the house with the aim of turning it into a grisly B&B for true crime fans. Though the episode does not see cast members from AHS season 1 like Sarah Paulson, Jessica Lange and Evan Peters return, it does see some former stars of American Horror Story return in new roles, as well as introducing some actors who not every viewer will recognize—but they will certainly know their famous parents.
Who is in the cast of American Horror Stories Episodes 1 and 2?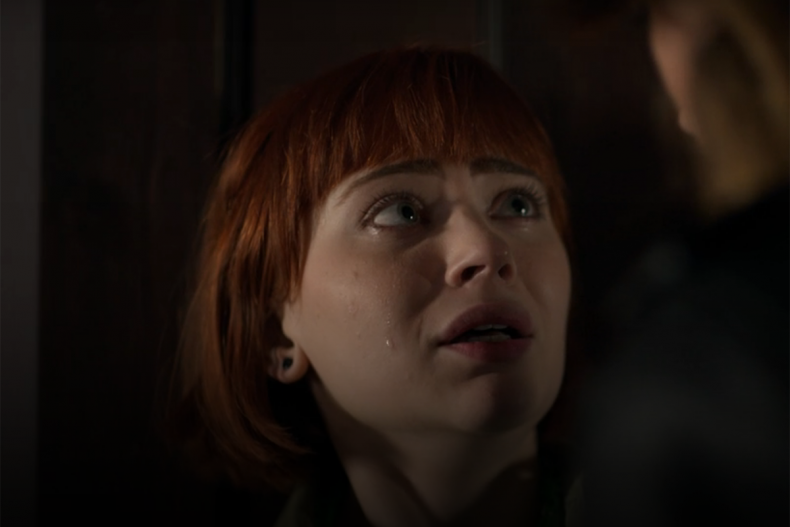 Sierra McCormick—Scarlett
Who is Scarlett: A high-school student with a passion for violent pornography who moves into the Murder House with her two dads.
Who plays her: As a child, McCormick played Emma, a nine-year-old Larry David fan in Curb Your Enthusiasm. Since then, she became a child star, starring in Disney shows like ANT Farm and Jessie.
Matt Bomer—Michael
Who is Michael: One of Scarlett's dads, who has some concerns about moving into the house.
Who plays him: Matt Bomer, former star of the Hotel season of American Horror Story. Nominated for an Emmy for starring in The Normal Heart, he also appeared in Magic Mike, Doom Patrol, Will and Grace and The Sinner.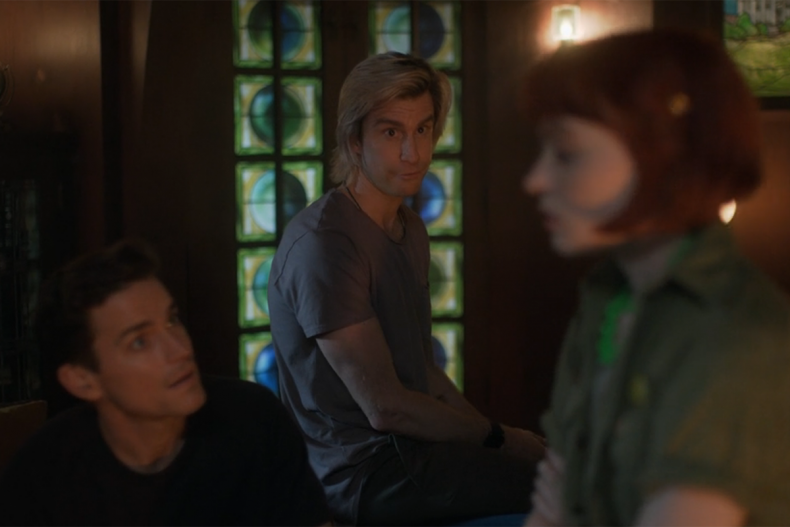 Gavin Creel—Troy
Who is Troy: Scarlett's other dad, who is cynically trying to flip the Murder House to make a quick buck—if he does not go bankrupt first.
Who plays him: Gavin Creel, the Tony-winning Broadway star of Hello Dolly! in one of his first screen roles.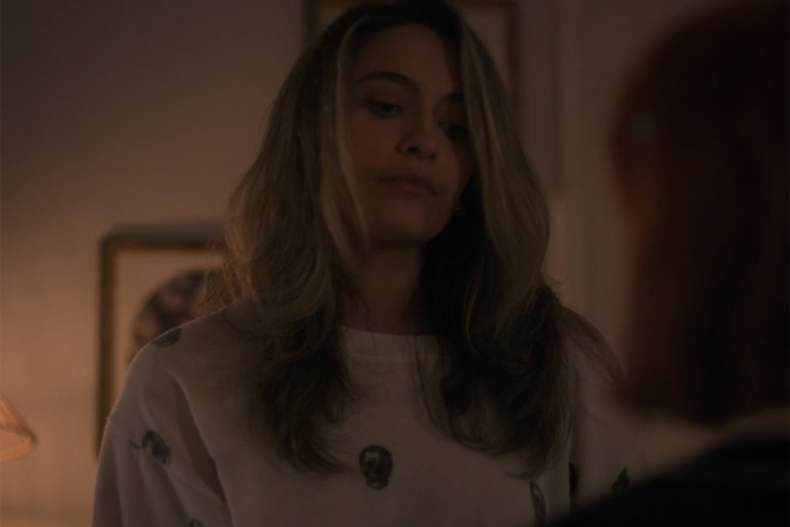 Paris Jackson—Maya
Who is Maya: Scarlett's high school crush who seems to be flirting with her—but things might not be as they seem.
Who plays her: Paris Jackson, previously seen in Fox's Star, and the movies Gringo and The Space Between. She is probably best known, however, as one of the children of Michael Jackson.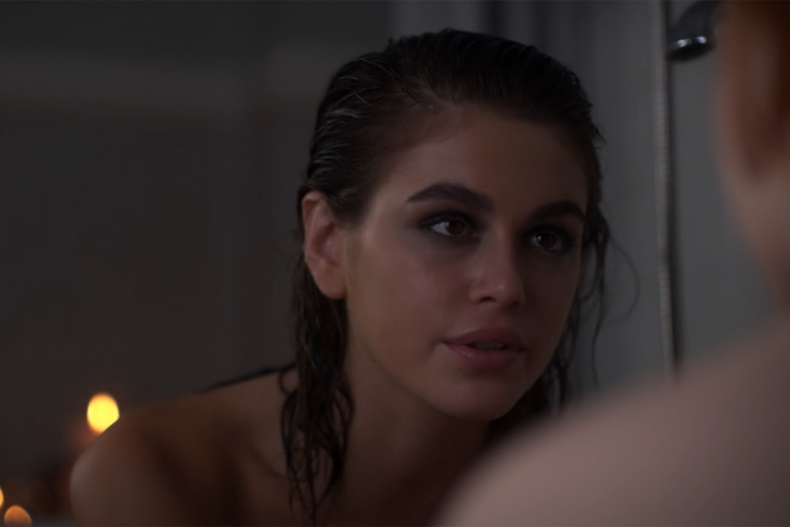 Kaia Gerber—Ruby
Who is Ruby: Introduced in Episode 2, Ruby is one of the Murder House's many murderous ghosts, and embarks on a relationship with Scarlett.
Who plays her: Kaia Gerber, the model-actor daughter of Cindy Crawford. This is the 19-year-old's first screen role as an adult after making her debut as a teen in the TV movie Sister Cities.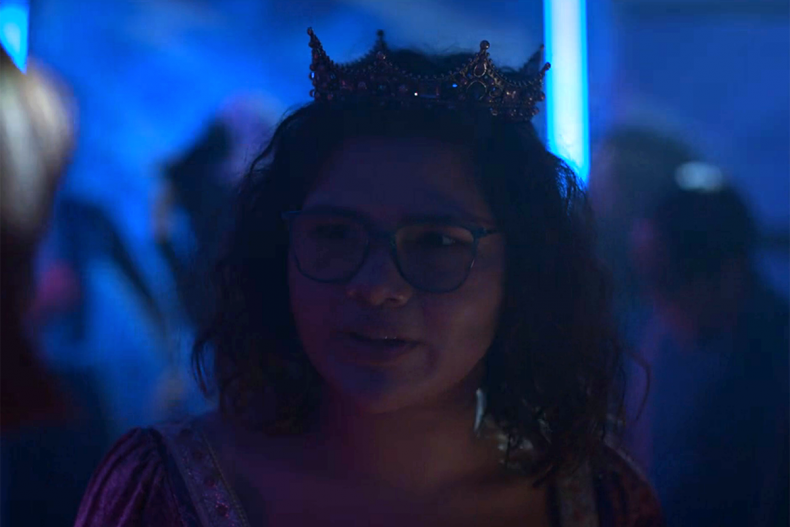 Belissa Escobedo—Shanti
Who is Shanti: Scarlett's best friend, who seems to be the only one who realizes Maya's true intentions.
Who plays her: Belissa Escobedo, who made her TV debut last year in the ABC drama The Baker and the Beauty.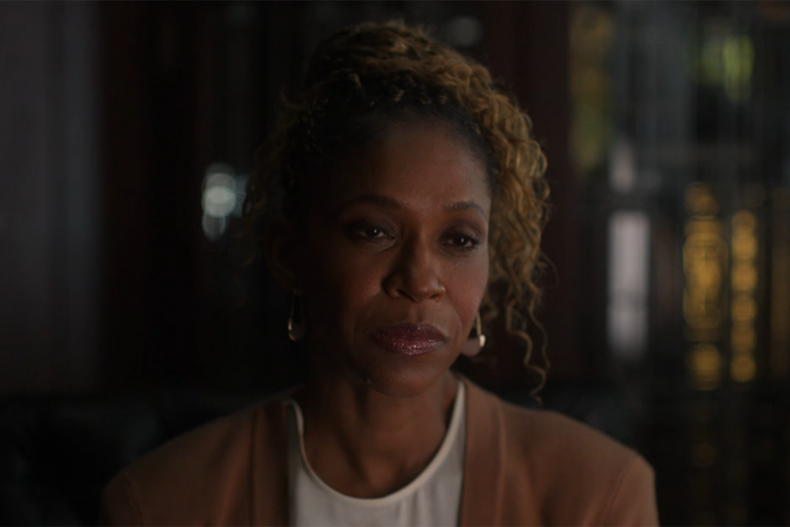 Merrin Dungey—Dr. Andi Grant
Who is Dr. Grant: Scarlett, Michael and Troy's family psychiatrist, who (spoilers ahead) is revealed to be another of the house's ghosts.
Who plays her: Merrin Dungey, probably best known as the investigating director in Season 1 of Big Little Lies. Her other credits include Brooklyn Nine-Nine (where she played Terry Crews' character's wife), The King of Queens and Alias.
American Horror Stories airs Thursdays on Hulu.