'Baker and the Beauty' Season 2: Lead Actor and Show Creator Say Show Could Continue on Netflix
Baker and the Beauty is in the strange position of having been canceled by one network due to poor ratings, only to become a big hit for a streaming service. The show was brought to an end by ABC last year after underperforming, yet since the first—and so far only—season was added to the Netflix catalog, it has been on the streamer's most-watched charts around the world.
This has left viewers, hundreds of thousands of whom signed a petition to save the show when it was axed, wondering whether Netflix may revive the show, as they did with other canceled shows like Lucifer and Designated Survivor.
Speaking to Newsweek, Baker and the Beauty creator Dean Georgaris and lead actress Nathalie Kelley both expressed openness for bringing a Season 2 to the streaming service.
"I think I can speak for everyone when I say we would love to do a Season 2," said Georgaris. "We actually had the season all mapped out, including a great guest-star character arc."
With the show's success on Netflix, this Season 2 could be closer to becoming a reality than ever before. Former Dynasty actress Kelley told Newsweek: "It's pretty miraculous that after being canceled on ABC it has shot to number one in TV shows and number two on Netflix overall—with no advertizing or press! In light of this achievement there is in fact talk of what the future could hold for our show... What I'm hearing is that if we can sustain this incredible momentum there is a chance it could make financial sense for Netflix to make a Season 2."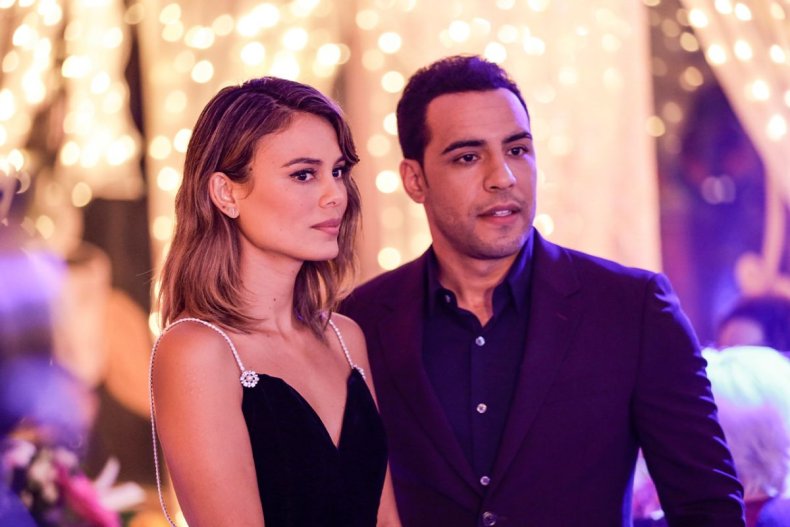 Georgaris added: "We came very close to finding a home for Baker last year after ABC canceled it. With this new insight from the Netflix response, we are all actively talking to each other (producers and studio and buyers) to see if there is a path forward."
Asked what obstacles there would be to the show returning on Netflix, the series creator said: "There are surprisingly few obstacles, given that we've been out of production for a year. I think what it will come down to is popularity and performance.
"If it continues to perform, and if the data suggests to Netflix a Season 2 could perform well everywhere—then it might become something attractive to them. The economics of them actually owning part of the show are different than just licensing it—so that's the wild card.
"It's exciting to me that we now live in a world where, at least potentially, the audience actually CAN bring shows back to life by their response. Is it a long shot? Always. But is it impossible? No.
"Ultimately, I think we are all trying to focus on the one positive right in front of us - namely that people have found the show and are responding. If that leads to more episodes, well, no one would be happier than all of us who worked on the show."
Currently, the show is streaming on Netflix in the U.S. and other territories in the Americas like Argentina, Mexico and Colombia. The show has been a hit on Netflix over the past month in these countries. In the U.S., for example, the show is the sixth most-watched of the month (per Flix Patrol, a site that measures the popularity of shows and movies on streaming sites). It also reached the top spot of the daily Netflix most-watched charts in Costa Rica, Dominican Republic, Jamaica, Panama, Paraguay, the U.S. and Uruguay.
Speaking about the success of the show, Kelley said: "I cannot tell you the thousands of grateful messages I have received from the Latino community telling me how thankful they were to see themselves represented in such a positive light. After a history of only being portrayed as maids, cops or overly sexualized vixens...One hundred percent of the main cast is Latino—including myself and Dan [Bucatinsky, who plays Lewis] who actually plays a Caucasian on the show. That's a whole other conversation!
"Plus the LGBTQ storyline had so much heartfelt realism—sending a message of acceptance and positivity to this community is yet another reason why millions of people want to see this show live on."
Baker and the Beauty is streaming now on Netflix is Argentina, Bolivia, Canada, Chile, Colombia, Costa Rica, Dominican Republic, Ecuador, Guatemala, Honduras, Jamaica, Mexico, Nicaragua, Panama, Paraguay, the U.S., Uruguay and Venezuela.