All the Main Cast of 'American Horror Story' Season 10 and Where You've Seen Them Before
American Horror Story is back after two years away on FX with Double Feature, a double bill of terrifying tales. The first half of the season is called Red Tide and sees something very fishy going on by the sea.
For this latest season, a number of big names who sat out the last season are back. Most exciting for fans, both Sarah Paulson and Evan Peters have come back, alongside long-term show stars Lily Rabe, Frances Conroy and Finn Wittrock.
Here's everyone in the main cast of Red Tide.
Meet the cast of American Horror Story Season 10 part one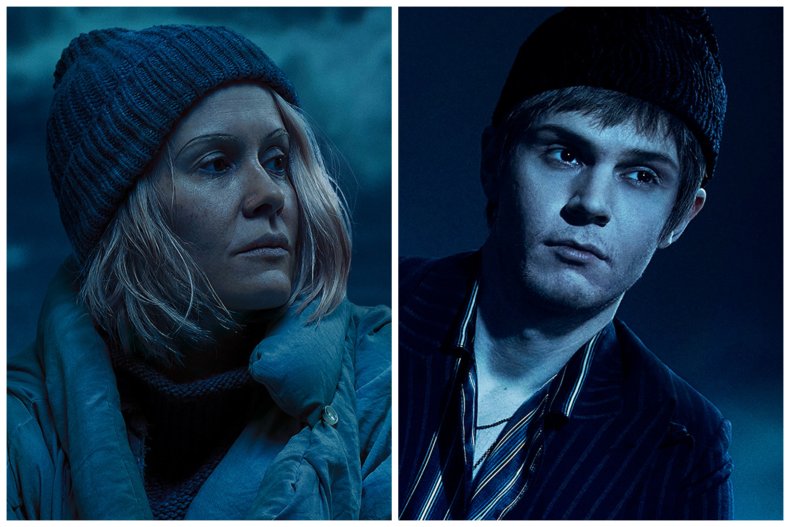 Sarah Paulson - Tuberculosis Karen
The exact details of Tuberculosis Karen (TB Karen for short) are under wraps, but Paulson summed her up to Entertainment Weekly by saying she "has some issues."
Sarah Paulson has starred in all American Horror Story seasons so far except 1984, as well as other shows from producer Ryan Murphy including Ratched and American Crime Story Seasons 1 (for which she won an Emmy) and 3. Her other credits include Mrs. America, Ocean's Eight and Bird Box.
Evan Peters - Austin Sommers
Evan Peters, most recently seen in WandaVision and Mare of Easttown, is also on his ninth AHS season—like Paulson, he skipped 1984. He is also known for playing Quicksilver in the last three X-Men movies.
Like most of the characters in the new series, we do now know much about Austin, but Peters described the character in a Gold Derby interview as "Fun. Silly. Scary." Per the trailer, he has made some sort of shady alliance with Frances Conroy's character.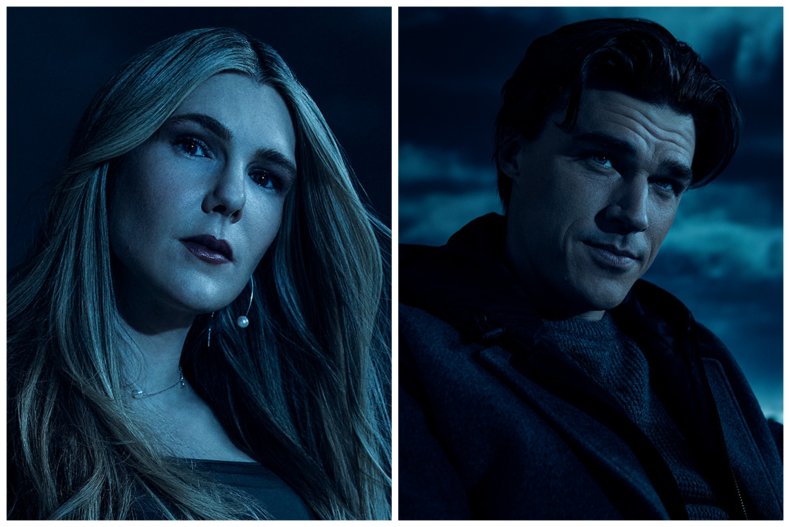 Lily Rabe - Doris Gardner
This is also Lily Rabe's ninth time in an AHS series (she skipped Cult). Since her appearance in 1984, she has starred in HBO's The Undoing and Amazon's The Underground Railroad. The Tony-nominated actor has also starred in Vice, Tell Me Your Secrets and The Whispers.
In a Collider interview, she said of her character, "the person I'm playing on this season is nothing like anyone I've played on the show before." Footage from onset has also revealed that her character is pregnant.
Finn Wittrock - Harry Gardner
In an Entertainment Weekly interview, Emmy nominee Finn Wittrock revealed he is the male lead of the new season, a "relatively normal" father married to Rabe's character. He is also a writer with a serious case of writer's block who moves to Provincetown where the show is set.
This is not the first time the pair have played lovers onscreen after they starred together in a 2018 version of A Midsummer Night's Dream. This is his fifth AHS season after Freak Show, Hotel, Roanoke and 1984.
Wittrock first made his name as a cast member of soap All My Children. Since then he has starred in American Crime Story Season 2, Ratched and Masters of Sex. He is also HBO Max's new Green Lantern.
Frances Conroy - Belle Noir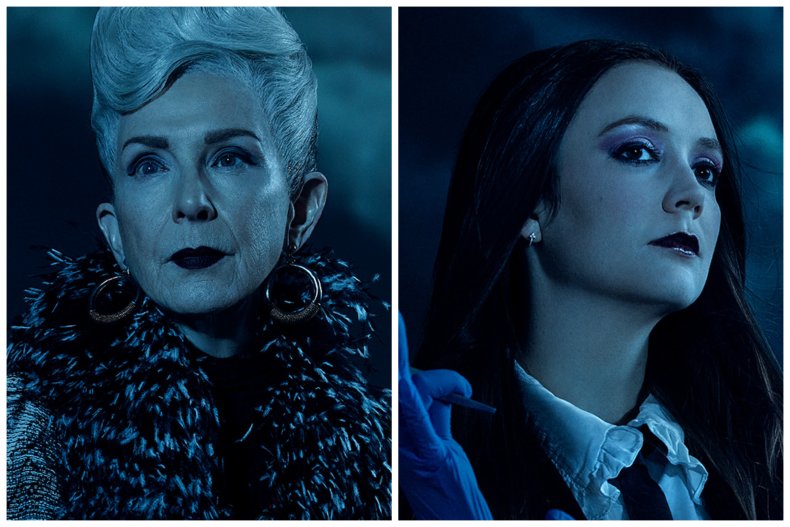 In her eighth AHS appearance (she missed Hotel and 1984), Frances Conroy plays the glamorously-named Belle Noir—a role that was originally set to be played by fellow franchise regular Kathy Bates. Per fan rumors, her character is a best-selling erotica writer.
A Golden Globe-winner for her role in Six Feet Under, the multiple Emmy nominee has also starred in Desperate Housewives, How I Met Your Mother and Joker.
Billie Lourd - Lark
Though a relative newcomer to the franchise, Billie Lourd has appeared in the latest three American Horror Story seasons as well as Hulu spin-off American Horror Stories and Murphy's other show Scream Queens. Who Lark is is a mystery, though the trailer sees her administering some pretty gruesome dental surgery to Wittrock's character.
As well as her AHS work, Lourd has starred in Booksmart and two Star Wars films in which she starred alongside her mother, the late Carrie Fisher.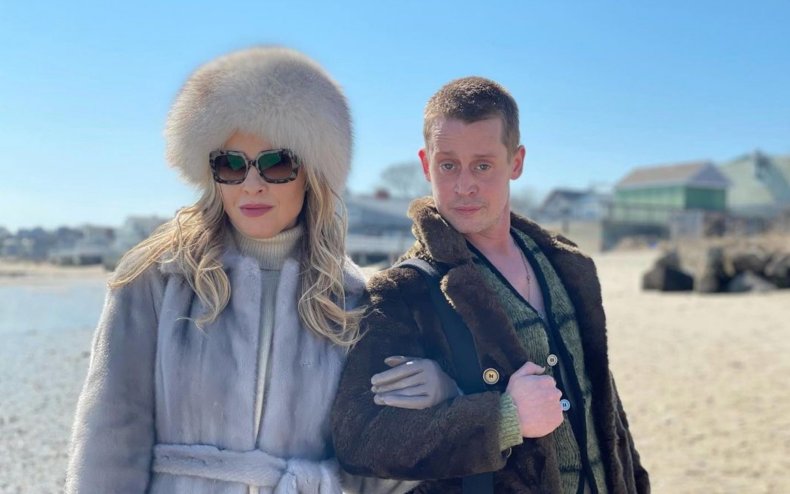 Leslie Grossman - Ursula
In her fourth AHS series (she previously appeared in Cult, Apocalypse and 1984), Grossman has worked with Murphy since she starred in his early show Popular. In the trailer, we see her trying to get to the bottom of the weird goings-on in Provincetown.
Her other recent roles have included Love Victor, Scandal and The Good Place.
Macauley Culkin - Mickey
In his first AHS role, the Home Alone actor plays a character we see breaking into someone's house in the Season 10 trailer. In the first images from Double Feature, he was arm in arm with Grossman's character.
Murphy said to E! News that Culkin signed up to the show after he was told "he has crazy, erotic sex with Kathy Bates"—suggesting he will also be connected to Conroy's character.
Also starring in Red Tide are the following:
Adina Porter — Chief Burleson
Angelica Ross — The Chemist
Ryan Kiera Armstrong — Alma Gardner
Denis O'Hare — Holden
American Horror Story Season 10 airs Wednesdays at 10 p.m. ET on FX and the next day on Hulu.