Americans Lying to Get Third COVID Shot: 'I'm Not Going to Wait Another 6 Months"
An increasing number of Americans are using dishonest means to get a third COVID-19 vaccination shot. While some vaccine makers estimate that booster shots might be needed soon, the Food and Drug Administration (FDA) has yet to officially approve any for public use.
Data from the CDC indicate that roughly 900 people across the U.S. so far have received a third vaccine dose, according to the Associated Press. The real number might be even higher, as the numbers available have been voluntarily reported.
Gina Welch, a chemistry graduate student from Maine, reportedly received a third vaccine shot by telling the clinic that it would be her first. Welch, for her part, said that she has been closely following the predictions of physicians and scientists, and did not want to wait six months for booster shots to be formally approved. She felt especially concerned for her wellbeing amid the resurgent pandemic, as she suffers from asthma and liver condition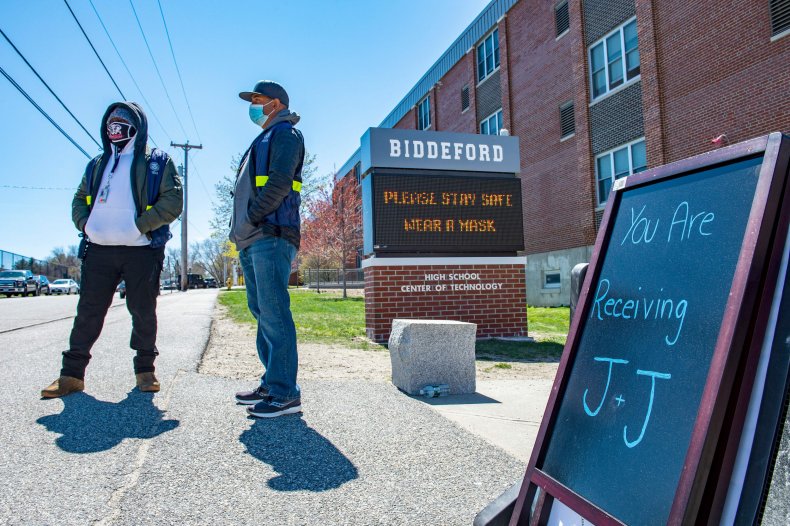 "I'm going to follow these experts and I'm going to go protect myself," Welch told the AP. "I'm not going to wait another six months to a year for them to recommend a third dose."
In another instance, a California man did something similar as Welch, and provided his passport as an alternative form of ID to his driver's license, which he furnished the first time around.
Colorado Governor Jared Polis has also shared anecdotal instances of people using fake names to get more shots.
Vaccine makers generally agree that booster shots will be needed in the near future, as new strains emerge and immunities from the current shots potentially weaken. Moderna has estimated that this could be the case by winter, and Pfizer is said to be preparing a booster shot for FDA approval soon.
However, for the time being, most providers agree that vaccinated individuals are safe without an additional shot.
Political cartoonist Ted Rall wrote about his decision to pursue a third vaccine dose in The Wall Street Journal. For him, the final straw was reading reports of millions upon millions of doses going bad in certain areas with high vaccine hesitancy. He also explained that his desire for a booster shot was due to his long history of health problems, including asthma, swine flu, bronchitis and pneumonia.
"I made up my mind after reading a report that states were likely to toss 26.2 million unused doses due to low demand," Rall wrote. "My decision had no effect on policy, and I saved a vaccine dose from the garbage."
News of vaccine doses being left unused is becoming increasingly prevalent. Recently, Alabama, which has consistently ranked last amongst every state and territory for vaccination rates, reported that over 65,000 doses have been thrown away due to low demand.
"Sixty-five thousand doses have been wasted," Alabama State Health Officer Scott Harris said. "That's extremely unfortunate when we have such a low vaccination rate and of course, there are so many people in the world that still don't have access to vaccines."