Over 65,000 coronavirus vaccine doses have been wasted in Alabama due to low demand while the Delta variant continues to spread.
According to a report from State Health Officer Scott Harris, Alabama has wasted at least 65,511 doses of the COVID-19 vaccine. While that number accounts for less than 1.5 percent of the more than 5 million coronavirus vaccines doses that Alabama has received, Harris said it represents an "extremely unfortunate" reality.
"Sixty-five thousand doses have been wasted. That's extremely unfortunate when we have such a low vaccination rate and of course, there are so many people in the world that still don't have access to vaccine," Harris said, according to the Associated Press.
Alabama is one of the least vaccinated states in the country, and has the lowest amount of fully COVID-19 vaccinated residents at 34 percent. For those who have received at least one dose – or 44 percent of the population – the state ranks fifth from last, according to the AP.
Vaccine hesitancy is so prevalent that last month, attendees of a Republican fundraiser in Alabama with Representative Marjorie Taylor Greene (R-GA), could be heard cheering and celebrating the state's low vaccination numbers.
"I hear Alabama might be one of the most unvaccinated states in the nation," Greene said, to which the crowd responded by erupting in cheers and claps, according to the Alabama Political Reporter.
Alabama's low vaccination rates come at a time when the COVID-19 delta variant is sweeping through the U.S., and increasingly affecting populations of the country that are unvaccinated.
According to the Political Reporter, 97 percent of recently hospitalized COVID-19 patients in Alabama have been unvaccinated. In late July, Alabama saw a roughly 400-percent increase in COVID-19 hospitalizations.
As COVID-19 cases sore across the state, Republican Governor Kay Ivey said last month that it was "time to start blaming the unvaccinated folks."
"The new cases of COVID are because of unvaccinated folks," Ivey said as her state continued to grapple with low vaccination turnout. "Almost 100 percent of the new hospitalizations are with unvaccinated folks. And the deaths are certainly occurring with the unvaccinated folks. These folks are choosing a horrible lifestyle of self-inflicted pain."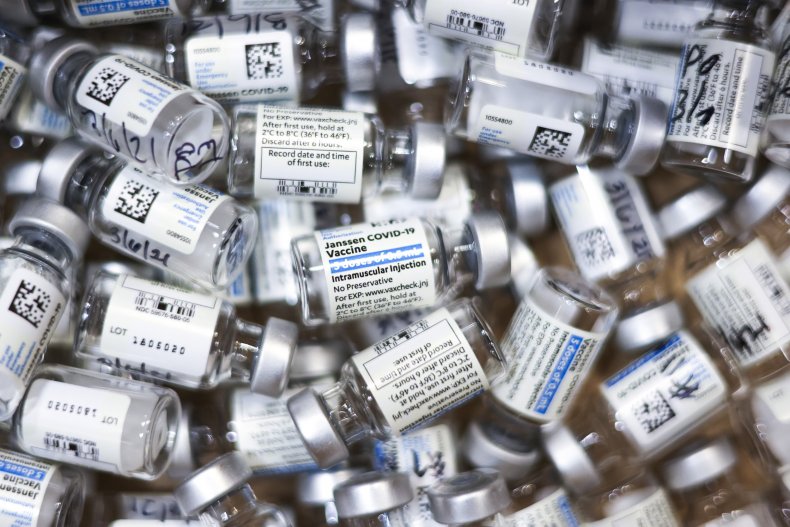 Trailing the state at the bottom of the vaccination rate chart are Louisiana (37 percent); Arkansas (36.7 percent); Wyoming (36.5 percent); and Mississippi (35 percent). Along with Florida, those states are now reporting the highest new cases of COVID-19 in the country.
In neighboring Mississippi, state health officials warned this week that the Delta coronavirus variant is "sweeping across Mississippi like a tsunami," and accounts for 90 percent of all new cases.
Alabama is now recording an average of 3,304 new cases and 1,747 hospitalizations a day, according to a database from The New York Times.
University of Alabama at Birmingham's (UAB) Dr. Michael Saag said during an interview last month that he was horrified by the state's poor vaccination rate.
"To my surprise and horror, people are not lining up to get the vaccine that's offered to them free and that works extraordinarily well," Saag said.
"People are choosing to remain in harm's way, but worse, when they get infected, they put people who are vaccinated at risk, at least those who are immunocompromised who could get very sick from this," he added.