America's Got Talent: Extreme has come to the end of its first season and has crowned its first death-defying winner.
After contestants like drone drivers Verge Aero and aerial performer Cyndel Flores were eliminated, NBC was left with a top two who fought it out for the title of the AGT spin-off's first winner. That top two were wheelchair motocross rider Aaron Wheelz and stunt performers Alfredo Silva's Cage Riders.
After the two performed one last time, the audience voted, and host Terry Crews announced who had won the grand prize.
That grand prize was $500,000—though exactly how much of that the winner will receive is up for debate.
Who won America's Got Talent: Extreme?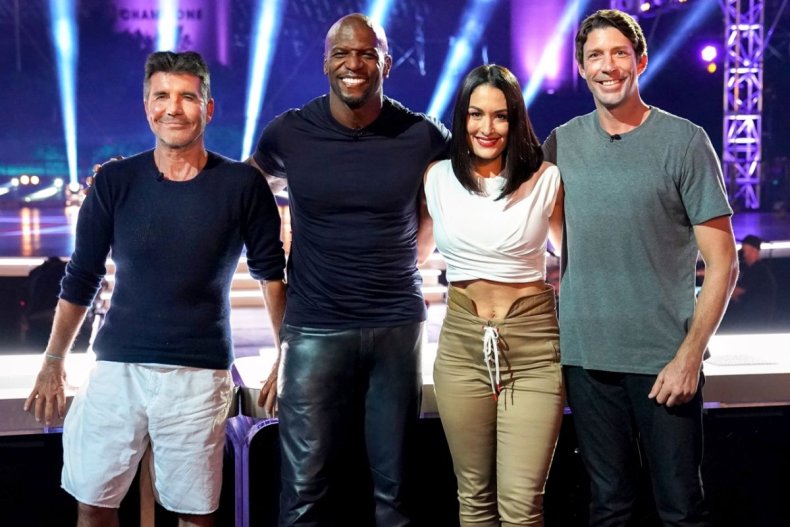 The first winner of the NBC show was Alfredo Silva's Cage Riders, who took the prize after ecstatic praise from the judges for their act.
Simon Cowell summed up the judges' critiques when he said: "In my opinion, your audition was a 10, and tonight you went to 11. I don't believe there is anything more you could have done tonight to give yourselves a chance at winning."
Travis Pastrana said he was "on the edge of my seat" throughout their entire act, while fellow judge Nikki Bella had to invent a new word to describe how she felt about the performance, calling it, "finalesque."
Silva, a third-generation circus performer, said of the victory: "Making the top two was amazing because of how big of a fight it was to get here. It wasn't easy. It took years and years and years of training and hard work. This is our passion. Winning means $500,000 and with that we can start our own show but it is about more. It is about honor; it is about representing my family. I want to make them proud."
What does the winner of AGT: Extreme get?
As Silva alluded to, the grand prize for the America's Got Talent is $500,000—half of that won by each winner of the original show.
If that prize is anything like the original show's one, however, the winner will not receive all half a million dollars.
For one, all competition winnings are subject to federal taxes. How much a winner is taxed will depend on their total income, but they will lose at least 12 percent (and maybe as much as 35 percent) to the IRS.
Many America's Got Talent winners get a much smaller prize than the $1 million advertised. This is because they are given two choices—either take a lump sum (which in recent years has been around $300,000) or take the full million as $25,000 a year over 40 years. The lump sum would push a winner into the 35 percent tax bracket, which would cut down their actual take home winnings to about $200,000. As for taking $25,000 a year over 40 years, if the annual payment pushed the winner's total income over $40,500, it would be taxed at 22 percent—meaning that they would collect about $19,500 a year of that prize.
America's Got Talent: Extreme is streaming now on Hulu and Peacock.