Terry Crews Admits Racial Slur Acronym He Tweeted Was 'Horrible'
Terry Crews is yet again facing backlash for tweeting about race—this time it's because he tweeted an acronym for the racial slur, 'c***.'
The Brooklyn Nine-Nine actor posted a tweet on Tuesday that read: "Conquer our own negativity," which appears to be an abbreviated version of the pejorative racial term, 'c***' as Twitter users quickly pointed out.
The term is an extremely offensive slur against Black people and Crews was subject to an intense grilling online as the tweet went viral.
Rapper Bobby Sessions was quick to point out that Crews posted an acronym, tweeting: "Terry Crews just made an acronym for C***. Put 2020 in rice.
"People have got to stop giving Terry Crews the attention. Just stop it!" another Twitter user urged.
While one tweet, with almost 6,000 likes states: "Me after every time I look to see why Terry Crews trending. I gotta stop doing this to myself."
One Twitter user expressed their offense to Crews's use of the word, responding: "Sir! Have You looked at the the ACRONYM Of Your message/Thought/Movement. I love your work and Family values but do not agree with You on some of Your stances, But this Acronym is Not You. It's an outdated Term used to tear each other down."
Crews responded: "I agree. That word is horrible. But I've learned to catch the lemons thrown at you, Make lemonade. Then make lemon bars. Make a lemon scented hand sanitizer, sell the rinds in the spice aisle for bbq lemon pepper wings then take the seeds and grow more lemon trees."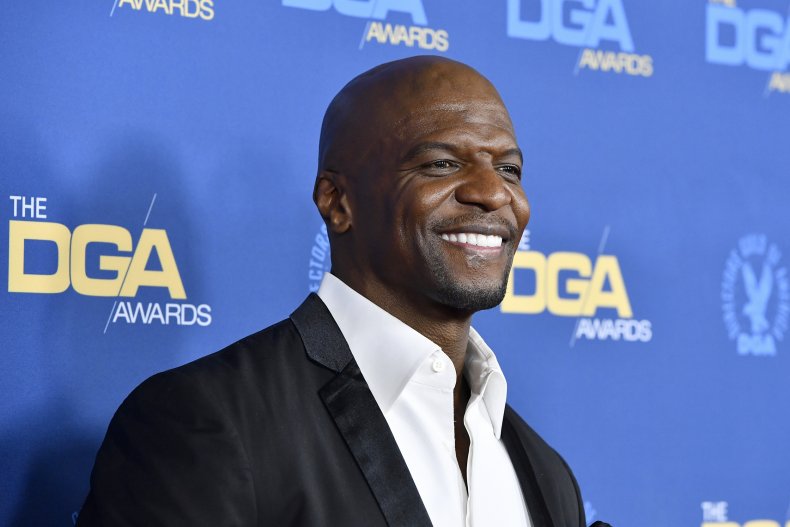 Earlier this month, Crews, 51, again made headlines for his controversial stance on the Black Lives Matter movement.
Crews tweeted on July 4: "Are all white people bad? No. Are all black people good? No.
"Knowing this reality- I stand on my decision to unite with good people, no matter the race, creed or ideology. ... Given the number of threats against this decision-I also decide to die on this hill."
This post led to the America's Got Talent host engaging in a heated exchange with CNN reporter Don Lemon in a divisive debate about black on black violence and achieving equality.
In June, Crews drew ire when he tweeted about the dangers of what he called "black supremacy."
He wrote: "Defeating White supremacy without White people creates Black supremacy. Equality is the truth. Like it or not, we are all in this together."
Inevitably, the tweet's message caused anger, with many claiming it undermined the Black Lives Matter movement which surged in wake of the death of George Floyd.