Amnesty International: Turkish Authorities Have Been Mistreating Refugees and Asylum Seekers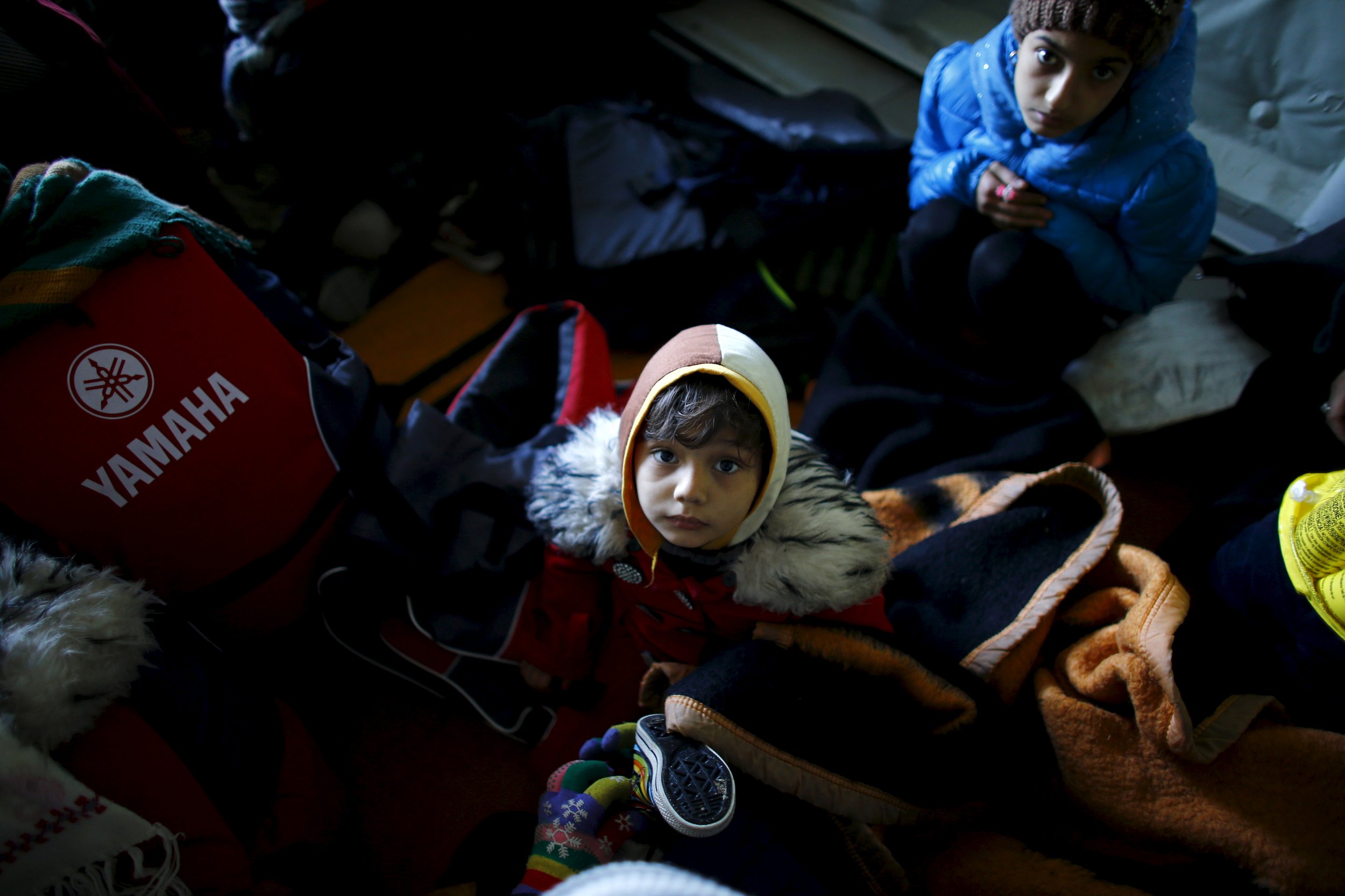 Turkish authorities have been "unlawfully apprehending", "detaining" and "pressuring" refugees and asylum-seekers to return home, according to a new Amnesty International report released on Wednesday.
The report, called Europe's Gatekeeper , documents how the European Union (EU) is in danger of being complicit in what Amnesty called "serious human rights violations" against refugees and asylum-seekers, after EU leaders signed an agreement on November 24 with the Turkish government to curb the number of refugees entering Europe.
The 28-member group vowed to provide $3.2 billion over two years to help raise living standards for 2.2 million Syrian refugees now living in Turkey. In return Turkey will assist the EU in reducing numbers via stricter border controls.
Since September—parallel to when the talks between the EU and Turkey began —Amnesty found that Turkish authorities have been rounding up "potentially hundreds" of refugees and asylum seekers from Turkey's western border provinces, including Edirne and Muola, before transporting them to isolated detention centers in the south and east of the country via bus.
Amnesty documented three cases of physical abuse in detention centres, amid numerous reports of ill-treatment suggesting more widespread abuse. Authorities have reportedly shackled and beaten at least eleven people "for days on end," keeping them for up to two months without explanation or legal grounds. In some cases, authorities denied detainees contact with the outside world, including to lawyers or family members.
A 40-year-old Syrian man, who was shackled and chained for seven days in a room alone in the Erzurum Removal Center, eastern Turkey, told researchers: "When they put a chain over your hands and legs, you feel like a slave, like you are not a human being."
Most of those detained said that they were intending or attempting to cross irregularly to the EU. Turkey hosts the largest refugee population in the world, with about 2.2 million registered Syrian refugees and approximately 230,000 asylum-seekers from other countries. Neighboring country Lebanon hosts 1 million Syrian refugees.
The EU and Turkey are holding further talks this week in the run up to the European Summit on Thursday.
While researchers have documented more than one hundred forcible returns to Syria and Iraq from Turkey in recent months, Amnesty said it fears that the actual number is far higher. Refugees and asylum-seekers told researchers that the only way they could leave the facilities was to agree to return to where they came from. In Erzurum, a three-year-old child was forced to provide his fingerprints as evidence of his consent to return to Syria, a 23-year-old Syrian man told Amnesty International.
Amnesty is calling on Turkey to put a stop to the ill-treatment in detention centers and deportations. It is also calling on an independent monitoring body to review the EU-Turkey plan and the use of EU funds for migration-related detention purposes.
Anna Shea, a researcher who compiled the report with another colleague, told Newsweek over the phone that Amnesty is worried that three cases of physical abuse are just the beginning. "We know of 130 people who were sent back to Syria," she says. "We've heard rumors and reports that we haven't been able to follow up on because people have just disappeared."