Former Jeopardy! champ Amy Schneider has revealed that she's now backing Ken Jennings to become the show's new permanent host.
The hugely popular quiz show has been without a permanent host since the November 2020 death of beloved presenter Alex Trebek, who had helmed Jeopardy! for the better part of 37 seasons.
A who's who of TV personalities took to the lectern to guest-host the show over much of 2021, with executive producer Mike Richards being named as Trebek's successor in August. Nine days after the announcement, he stepped down amid backlash over resurfaced sexist comments he had made on a podcast.
With all-time Jeopardy! champ Jennings sharing interim hosting duties with Mayim Bialik for the remainder of Season 38, Schneider's entire record-breaking 40-game win streak took place during his stint as presenter.
And during an appearance on CNN's Reliable Sources on Sunday, engineering manager Schneider told anchor Brian Stelter that her mind had been made up about who should be named the new Jeopardy! host.
"I think Ken Jennings should be the host. I really, I can't say enough about him," she said, per Yahoo! Entertainment. "I didn't necessarily think that before going into this, because, yes, he was a great champion, but this is a different skill set.
"But you could see the work that he put into it, and I just thought he did a really great job, so as far as I'm concerned, that's my endorsement."
Schneider's run on Jeopardy! proved to be a ratings booster for the show, as she became the first transgender woman to qualify for the Tournament of Champions, and the highest earning woman of all time with a cash prize total of $1,382,800. Her run on the show, which started in November 2021, ended in January.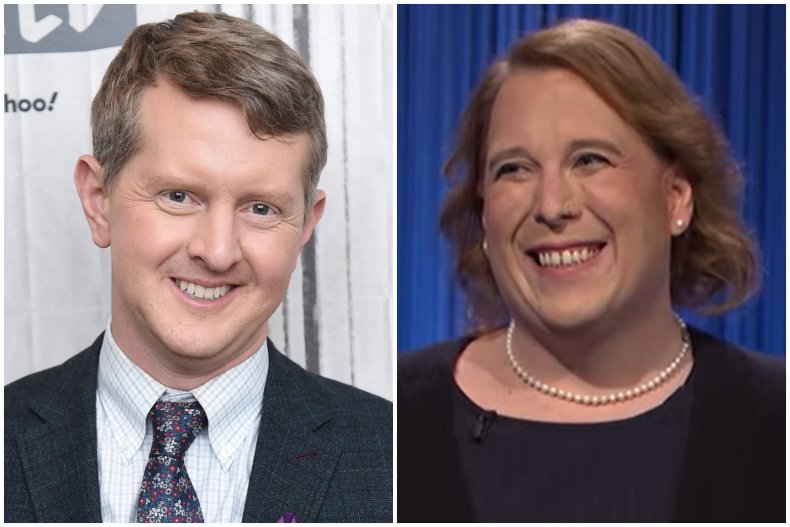 California-based Schneider also holds the record of the second-longest win streak on the show, after edging past the 38-game total clocked up by Matt Amodio in 2021. Only Jennings stands ahead of her, with a jaw-dropping 74-game total.
During her appearance on Reliable Sources, the Ohio native was asked by Stelter if she felt that her success on the show had added a dose of positivity after months of chatter over the hosting debacle.
"I've loved this show, and I've hated to see it, you know, all the kind of negative headlines about it for the last year or so," Schneider responded. "And so to see everybody talk about it for the reasons it ought to be talked about was really nice."
Schneider's endorsement of Jennings as the new Jeopardy! host comes after she told Newsweek that she was backing another favorite for the coveted role.
"I didn't actually watch a ton of the guest hosts," she said in November, days after her Jeopardy! debut was aired. "It felt really weird because everyone was in their first couple weeks hosting it, so seeing somebody new and slightly uncomfortable every time."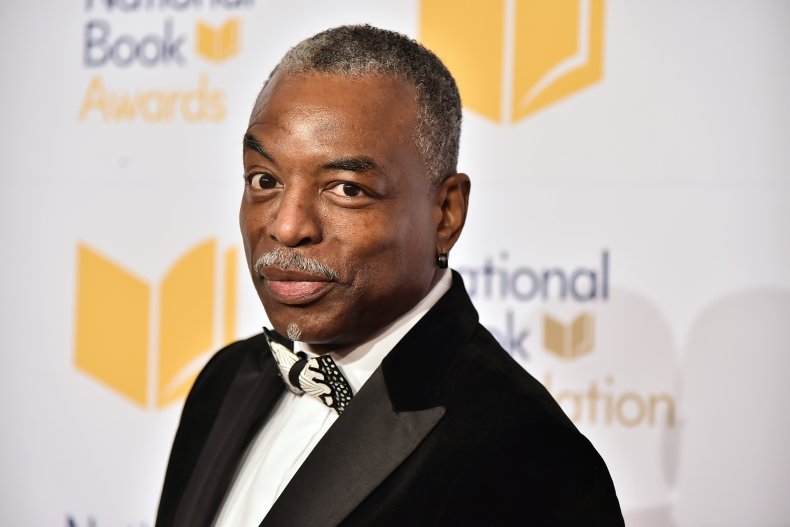 "I like Levar Burton," Schneider went on. "I had said years ago he ought to be the next host. But I understand he wasn't as solid as he and I had hoped he would be and I get that."
While Burton was a fan favorite to become Trebek's successor, his guest-hosting stint during the last week of July drew in the lowest ratings of all of interim presenters. His week at the lectern was overshadowed by the Tokyo Olympics, among other broadcasts.
Still, Schneider supported the decision to make Jennings and Bialik interim hosts in the meantime, telling Newsweek: "I will say that when they said it was gonna be Ken Jennings and Mayim Bialik for a while, I was quite happy with that decision. I like both of them."
In a January interview with the Los Angeles Times, Schneider said that she would "certainly consider" hosting Jeopardy! if the offer ever came her way.
While she praised Jennings as a "fantastic" host, she said of taking on the job herself: "It would certainly be a cool experience. It's a lot harder than it looks. Whether I'd actually even be good at it, I don't know [...] But yeah, I'd certainly consider it if somebody asked."