Andrew Cuomo Says He Would Have Won Impeachment Trial but Did 'Right Thing' for New York
Andrew Cuomo has said that he would have won any impeachment process stemming from sexual harassment allegations he faced but quit as New York governor so as not to convulse the state.
In his first interview since he announced his resignation on Tuesday after the report by state Attorney General Letitia James said he sexually harassed at least 11 former and present female staff, Cuomo said he "did the right thing for the state" by standing aside.
"I'm not gonna drag the state through the mud, through a three-month, four-month impeachment, and then win, and have made the State Legislature and the state government look like a ship of fools," he told New York magazine.
He said that "everything I've done all my life was for the exact opposite. I'm not doing that," adding, "I'm not a martyr. It's just, I saw the options, option A, option B."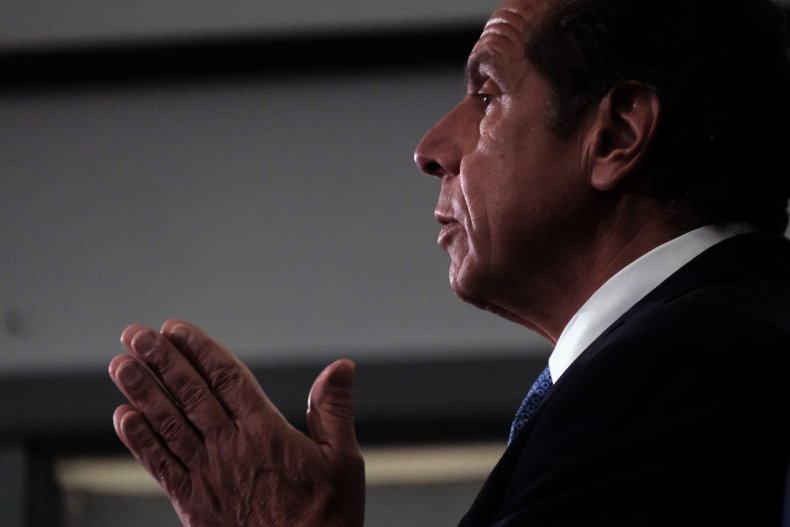 He took that option to quit after Democratic supporters deserted him in their droves in light of the report which outlined his presiding over a culture of bullying and a toxic work environment for women.
Cuomo has denied sexually harassing people but accepted some of his comments made women uncomfortable and apologized for that.
The magazine also reported that Cuomo had sought a deal with New York Assembly Speaker Carl Heastie, allowing him to serve the rest of his third term through 2023 if he did not seek re-election and the legislature did not impeach him.
However, Heastie dismissed this idea during a press conference, ending Cuomo's hopes "to leave more gracefully" a source close to the governor said.
Meanwhile, Heastie said that the New York State Assembly will suspend its impeachment investigation into Cuomo after his resignation takes effect on August 25.
This spurred Lindsey Boylan, a former aide to the governor and among the women who made sexual harassment allegations, to tweet that the decision was "an unjust cop out."
The judiciary committee advised the assembly that under the state constitution, an elected official no longer in office cannot be impeached and removed.
But by avoiding impeachment and removal, Cuomo can still run for office, including for governor, and has re-election campaign coffers of more than $18 million from the first half of 2021, CNBC reported.
When asked about his future plans, Cuomo gave a cryptic reply to New York magazine.
"I don't know what I'm gonna do," Cuomo said, "I'm not disappearing. I have a voice, I have a perspective and that's not gonna change."
Newsweek has contacted the governor's office for comment.