Andrew Garfield Says Anyone Expecting to See Him in 'Spider-Man 3' Will Be 'Disappointed'
Andrew Garfield thinks Spider-Man fans might be getting ahead of themselves with all the online speculation linking him and Tobey Maguire to the upcoming movie in the franchise, Spider-Man: No Way Home.
For months people have claimed to have known that previous web-slingers, Maguire and Garfield, would be coming back to team up with current Spider-Man, Tom Holland - but Marvel has yet to confirm anything of the sort.
Although previous Spider-Man villain Doctor Octopus (Alfred Molina) appeared in the recent internet-breaking trailer for Spider-Man: No Way Home, both former Spider-Man actors were conspicuously missing.
Speaking to Newsweek while promoting his upcoming movie The Eyes of Tammy Faye, Garfield warns that anyone expecting him to return as Peter Parker might be left "disappointed."
Addressing the rumors and speculation that's linked him to the project for over a year now, Garfield said he can understand the hype: "It's an exciting idea that people are kind of obsessing over and I would be too if I was, you know, just, out there not knowing what was going on.
"But I do know what's going on and I'm afraid it's going to be very disappointing for people," he added.
Keeping tight-lipped on exactly what he knows about the upcoming Spider-Man movie, Garfield acknowledged that people may feel it's a bit of an anti-climax, but was also quick to note that it is not his problem. "What can I do? I have to let people be disappointed. That's a big part of my recovery in my life is, I have to allow people to have their own feelings, I can't mitigate or control anyone else's experience. That's a practise of mine. So if they want to create an expectation for themselves. That's up to them."
Twitter has speculated for months, and Garfield has faced countless questions from journalists and fans, but thankfully he's not tired of talking about it yet.
He explained: "I understand. I think it's like, it's fun for people to guess at things so I fully get it. I fully fully get it."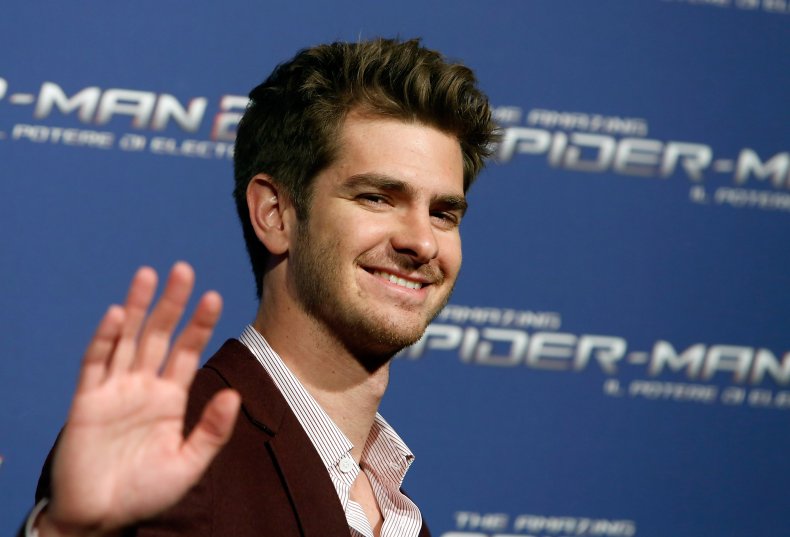 Spider-Man: No Way Home, the next movie in Phase 4 of the Marvel Cinematic Universe, is scheduled for release in movie theaters on December 17, 2021. There is likely to be at least one more trailer for the movie between now and then, which could reveal more details about the highly-anticipated movie.
Garfield has two films coming out before then: The Eyes of Tammy Faye, where he plays infamous pastor Jim Bakker, and Tick, Tick... Boom! where he plays a promising theater composer Jonathan Larson.
While promoting these movies, Garfield will no doubt be asked again about his involvement in Spider-Man, starting with an appearance on The Tonight Show starring Jimmy Fallon this evening (September 13).
The Eyes of Tammy Faye will be out in cinemas in the U.S. on Friday, September 17.