Andrew McCabe Demands Immunity for Senate Testimony on Hillary Clinton's Emails
Andrew McCabe, the former deputy director of the FBI, is demanding immunity in exchange for his testimony to a Senate committee hearing on the bureau's handling of its investigation into Hillary Clinton's use of a private server for official emails.
McCabe, who is a target of President Donald Trump's ire, potentially faces criminal charges over suspicions that he lied to internal investigators at the FBI about authorizing bureau officials to speak to the media.
U.S. Attorney General Jeff Sessions fired McCabe, saying he made unauthorized leaks to the media during the FBI's Clinton emails investigation and that he had "lacked candor" while giving evidence under oath. Now Sessions is reportedly weighing up criminal charges after receiving a report on McCabe from the Office of the Inspector General (OIG).
McCabe denies any wrongdoing and believes his firing was politically motivated, as his wife took money from a Clinton ally during her 2015 run for Senate as a Democrat, before he was made FBI deputy director. Trump publicly accused McCabe of pro-Clinton bias.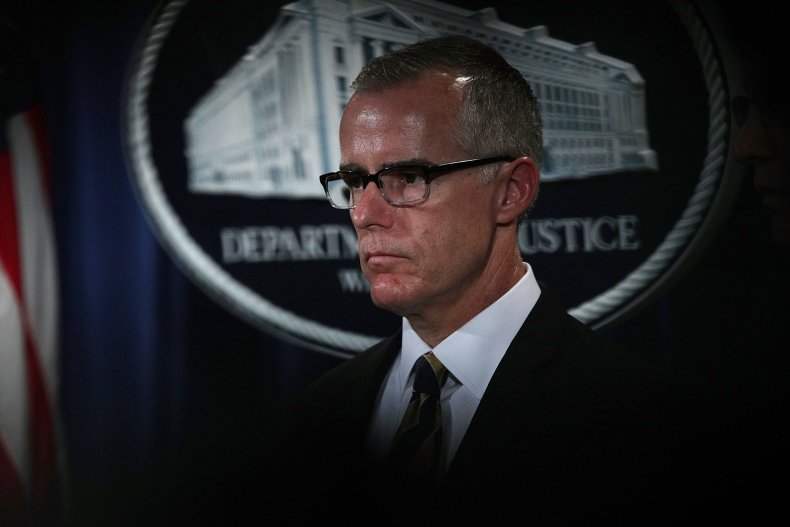 "Mr. McCabe is willing to testify," McCabe's lawyer Michael Bromwich wrote to the Senate Judiciary Committee Chairman Senator Chuck Grassley in a letter sent Monday, "but because of the criminal referral, he must be afforded suitable legal protection."
"Under the terms of such a grant of use immunity, no testimony or other information provided by Mr. McCabe could be used against him in any criminal case."
Bromwich described it as a "textbook case for granting use immunity."
"This Committee and other committees in both the Senate and House are eager to hear Mr. McCabe's testimony; Mr. McCabe is eager to give such testimony," Bromwich wrote.
"He has a legitimate fear of criminal prosecution based on the criminal referral that has already been made, the irregularities in the process by which he was terminated, and the improper command influence that continues to be exercised by the President of the United States; and if there is a criminal case to be made, which we vigorously dispute, the relevant witnesses are known and they have already given sworn testimony during the OIG's investigation."
McCabe was fired just two days before he was eligible for retirement from the FBI with full benefits after more than two decades of service. He now faces losing out on much of that entitlement.
Trump accused McCabe and his boss at the time, then FBI Director James Comey, of corruption and incompetence, which they both strenuously deny. Comey says Trump fired him for pursuing the FBI's investigation into allegations of collusion between his 2016 presidential campaign and Russia.