Android P: How to Download, What Are the New Features, Will My Phone Work?
With its next big software release, Google is promising a "simple, more approachable Android." Its mobile operating system, now a decade old, is getting a huge redesign that will incorporate artificial intelligence (AI), better battery life, Apple iOS-like gesture controls and more.
Formally known as Android P, the OS remains in beta mode—and if you have one of the devices listed below, you can get it early. The software upgrade was announced during the company's I/O developer conference this week and is set for a full release in Q3 2018.
One immediate change is the navigation system that simplifies multitasking and gives users a larger view of the apps on screen. A new feature called Slices was revealed as a "new way for your apps to provide remote content to users." For example, ordering a taxi will also bring up additional interactive information, such as prices and times. It also comes boasting machine learning-enhanced Adaptive Brightness that changes levels based on surroundings. Other updates are just as expected, such as Do Not Disturb mode and a "Wind Down" option that—the same as Apple's Night Shift—fades the screen colors to aid better sleeping patterns.
The download process is simple, so long as you have an eligible device, but users should always back up their Android phone before installing the software. Anyone who downloads Android P should be aware it could be a bumpy ride. "The updates that you'll receive as a part of this program are pre-release versions and may contain errors and defects that can affect normal functioning of your device," Google warns on its Android beta website.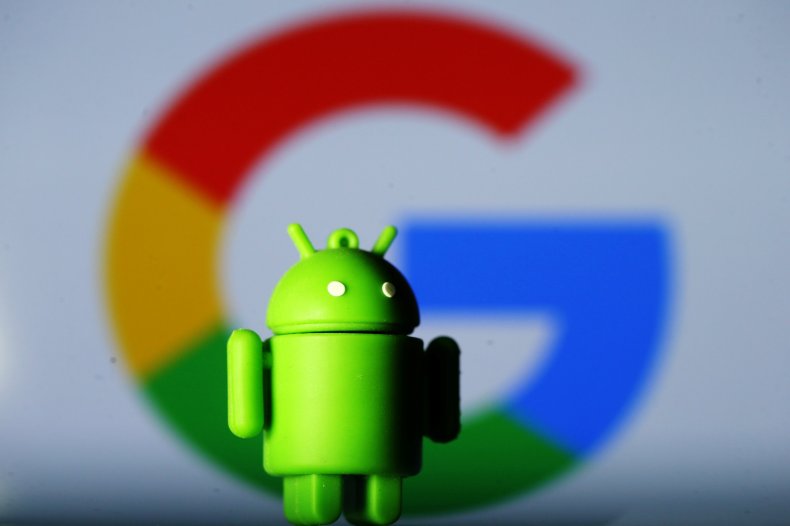 There are 11 mobile devices that are currently supported. For those not branded by Google there is no over-the-air (OTA) delivery at this time, meaning the update will have to be manually installed. While this adds a few extra steps, and could be more complicated for novices, there is a guide uploaded online for every handset. Full updates aren't always immediate and may take up to 24 hours to take effect, the company has said. If an update has taken more than 24 hours, make sure your device is connected to the internet and then check for updates by going to Settings > System > System updates. Users can expect to see between three and six updates in the coming months.
"Since we first launched Android ten years ago, we've been focused on how to build a platform for everyone," wrote Sameer Samat, VP of product at Android, in a blog post on Tuesday. "Android P is an important step toward bringing machine learning to everyone with an operating system that learns from you, adapts to you and helps you with everyday tasks." The company this week announced the testing of a new AI conversation technology known as Duplex and recently rolled out a series of upgrades to its popular Gmail product.