Voters Desert Merkel In Berlin State Poll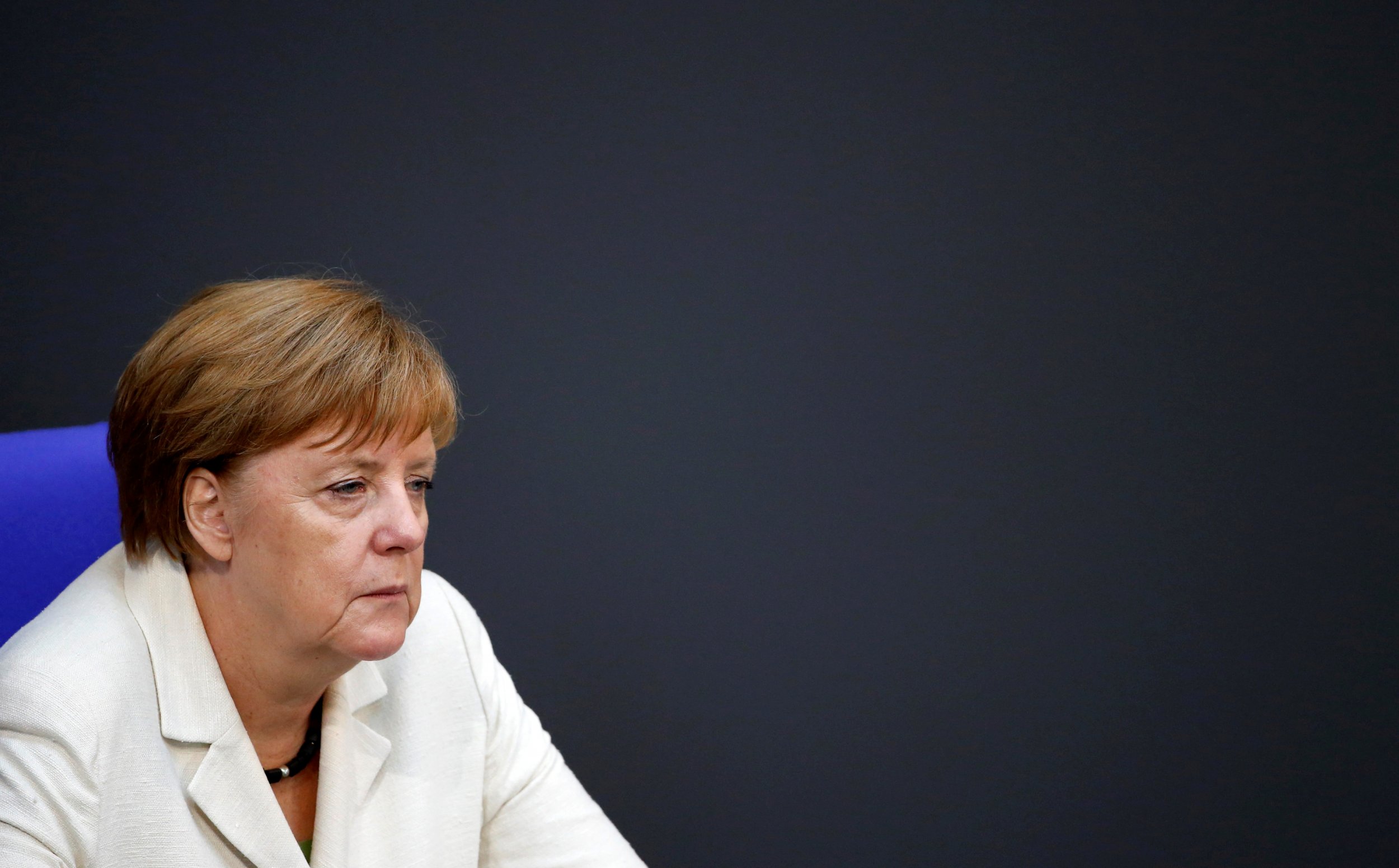 German Chancellor Angela Merkel suffered a fresh setback on Sunday as voters flocked to an insurgent far-right party in a Berlin state election.
Merkel's CDU took just 17.6 percent of the vote in elections to the Berlin state legislature, down from 23.3 percent in 2011.
The right-wing Alternative for Germany (AFD) party, meanwhile, secured 14.1 percent of the vote and entered the legislature for the first time.
The party was only formed in 2014 but has enjoyed a series of strong showings in local and regional elections.
It has sought to capitalize on discontent with Merkel's open-door refugee policy, and in particular makes capital of its opposition to Islam, which it believes is incompatible with German values.
The AFD did not only do well among its disenchanted working class core vote, Die Welt reported, but also put in a strong showing in middle-class suburban areas.
Meanwhile, the center-left SPD, which governs in a grand coalition with Merkel's party, won the poll on 21.5 percent, but the party was down 7 percent on its previous result and saw rival groups to its left including the Greens and the Linke party cannibalize its vote, taking about 30 percent between them.
Germany will head to the polls for national elections in 2017, with many on the right of Merkel's party pressuring her to tack right on immigration and other key issues to avoid losing voters.