Support for Angela Merkel's Party at Four-Year Low: Poll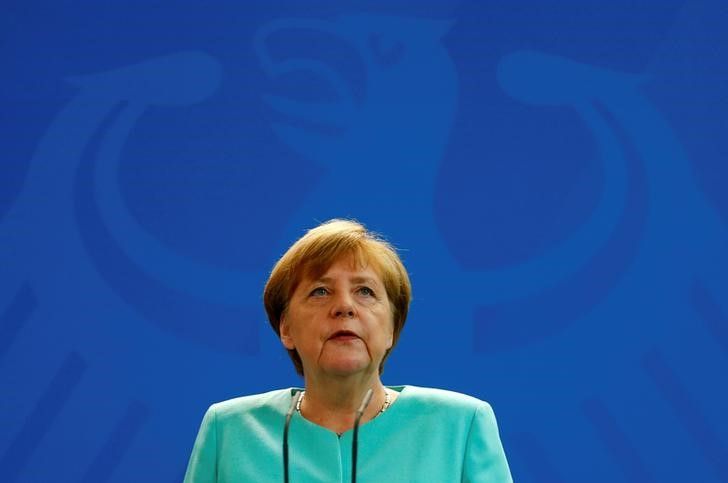 Angela Merkel's party has slumped to a four-year low in a German opinion poll.
The survey, conducted by Forsa, found Merkel's CDU/CSU union's support among voters had slipped to 32 percent, its lowest since June 2012, Die Welt reported.
The center-left Social Democrats (SPD) polled 23 percent, and the insurgent, radical right Alternative for Germany (AfD) has 13 percent support.
Merkel's party is therefore still well in the lead ahead of next year's federal elections, but the results are a further sign of the chancellor's declining popularity.
Following ongoing controversy about her open-door refugee policy of 2015, the AfD have made a series of significant gains in local and regional elections on an anti-refugee, anti-Muslim platform.
In state elections for Mecklenburg-Vorpommern earlier this month, the CDU sank into third place behind the AfD, with their vote share dropping from 23 percent to 19 percent.
Speaking at the G20, Merkel acknowledged that her party had much to do to win back voters' trust.
"Many people do not have our confidence regarding the refugee question," she said.