Merkel's Party Braced For Clash With Insurgent Rivals In State Poll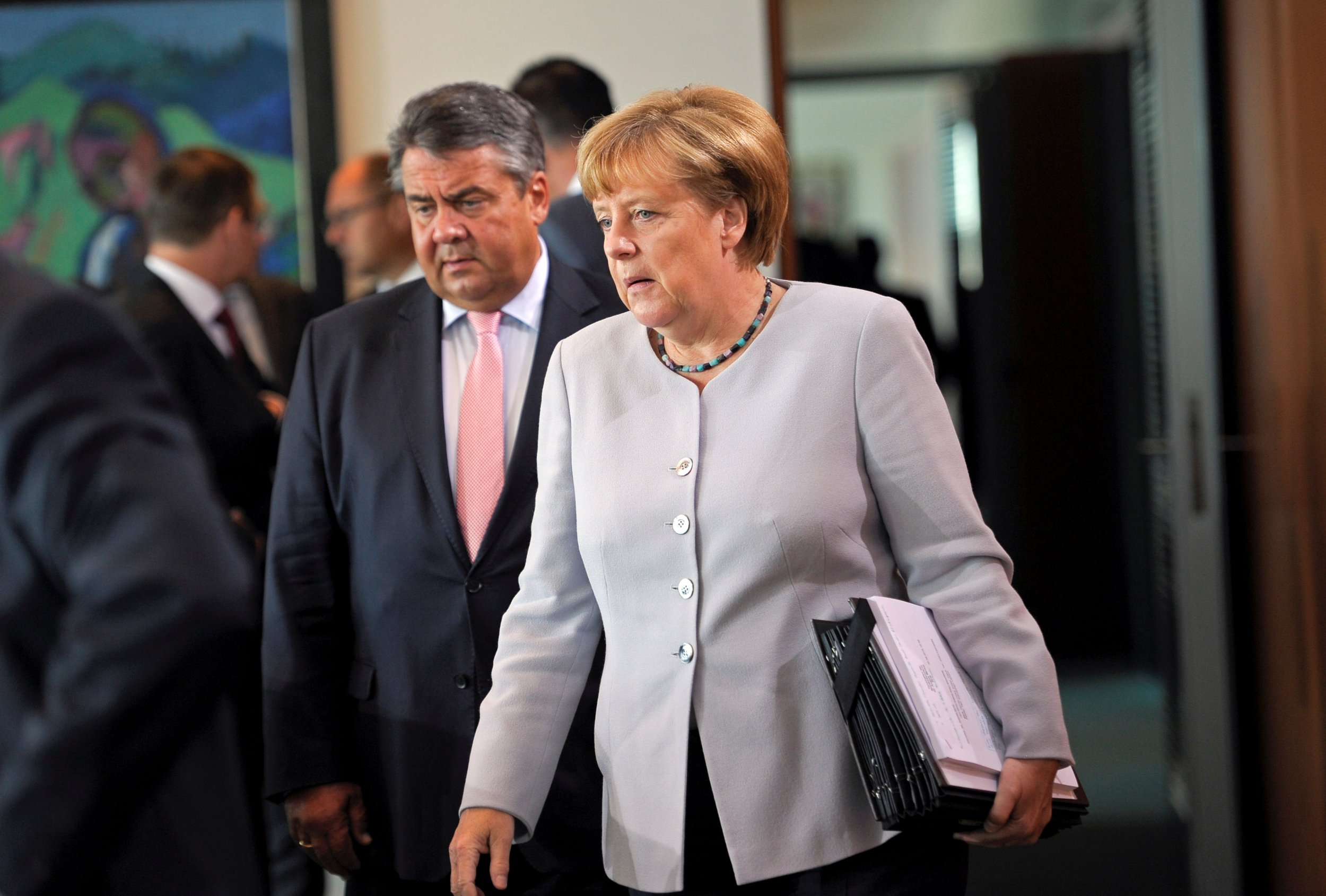 Angela Merkel is steeling herself for another clash with an insurgent right-wing rival as Germans prepare to vote in local elections in her own backyard.
The Alternative For Germany (AFD), a new radical right party that worried Merkel's center-right CDU/CSU with strong showings in state elections in March, is polling at 21 percent ahead of a vote for the state parliament this weekend in Mecklenburg-Vorpommern, where Merkel has her constituency.
Merkel's party and the center-left Social Democrats are both polling ahead of the AFD, on 22 percent and 28 percent respectively. But in March the AFD dramatically outperformed pollsters' predictions. In Baden-Württemberg, for example, opinion polls registered the party's support at around 11 percent, but it took 15 percent of the vote. Mainstream parties fear a similar upset this time.
Lorenz Caffier, Merkel's lead candidate in Mecklenburg-Vorpommern, warned Tuesday that if the AFD overtook established parties, it would be a "terrible signal" for Germany.
Whether or not the AFD beats its larger rivals, it is likely to enter its ninth state parliament in the vote, probably bringing the total to 10 in a subsequent election to Berlin's assembly.
The AFD's slow advance is particularly troubling for Merkel because it comes ahead of federal elections next year. The party has leapt on Merkel's controversial liberal refugee policy, using it as a focal point for its anti-immigrant policy stances. Leif-Erik Holm, the AFD's lead candidate in Mecklenburg-Vorpommern, has made the phrase "Merkel must go" central to his campaign stump speech.
Merkel's CDU/CSU also finds itself outflanked by the AFD on the issue of Islam, which many more conservative Germans view with suspicion and distaste. Where just over half of Germans support a complete ban on the burqa, the CDU/CSU, hamstrung by the reality of government, is unable to propose one, knowing it is almost certainly unconstitutional.
The party has compromised, saying it is exploring a partial ban, but the AFD, untroubled by any need to put its policies into practice, is able to go further, promising not only to scrap the burqa, but also minarets and the call to prayer.
As the CDU/CSU gears up for next year and decides on its strategy—Merkel has not even yet confirmed her intention to run for re-election—Sunday's elections will mark a key milestone. The stronger the AFD's showing, the more Merkel will feel pressured to move to the right.