Angela Merkel's Approval Rating Falls To Five Year Low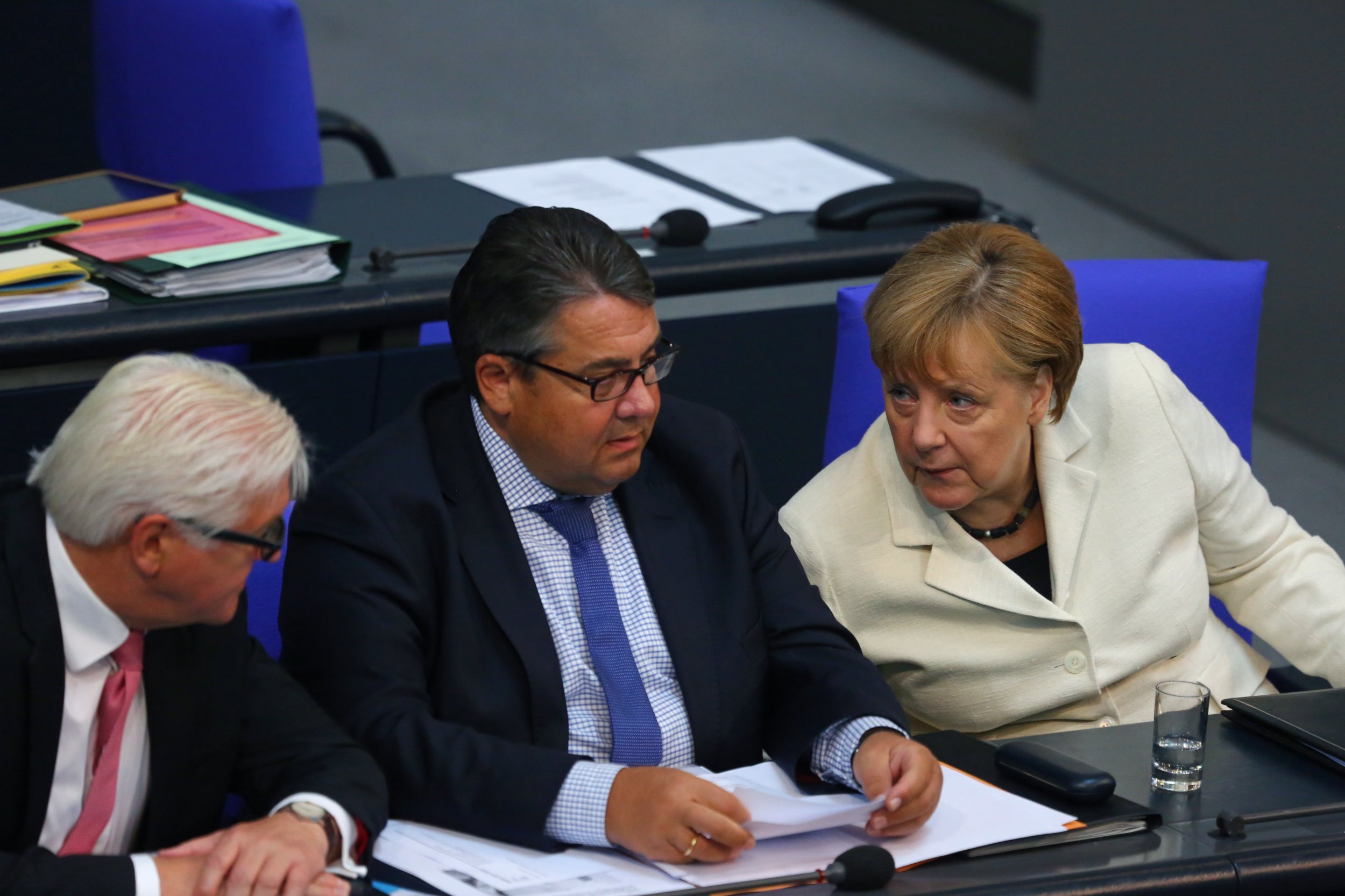 German Chancellor Angela Merkel's popularity has fallen to its lowest point in half a decade with domestic security a key topic in the country, according to a poll by Infratest dimap, public broadcaster Deutsche Welle reports.
Merkel has been a popular chancellor since first coming to power in 2005, however despite international praise for her openness to take on the largest share of refugees in Europe last summer, her nationalist opposition has persisted in questioning if her policy will not result in a security backlash. Asylum seekers and one refugee have allegedly taken part in four attacks that hit southern Germany this summer, putting Merkel's liberal policies under more scrutiny.
According to the latest poll for the ARD-Tagesthemen media company, 45 percent of Germans are satisfied with Merkel's work, her lowest poll rating since 2011.
Recently the debate in Germany has shifted to topics about restrictions on dual citizenship, a ban on burkas from public spaces and speeding up deportations, all of which have played into the rhetoric of Merkel's populist Alternative for Germany (AfD) opposition.
When asked who they would vote for if the next parliamentary elections were on Sunday, only 33 percent of Germans backed Merkel's Christian Democrats, down one point from last month. Meanwhile the AfD won two percentage points, leapfrogging the Green party as the third most popular party in the country for the second time this year, with 14 percent.
While the Christian Democrats are still the most trusted party to handle the refugee crisis, 27 percent of Germans say they feel none of the country's political parties have convincing solutions to the the problem.