Angela Simmons Says 'Justice Served' as Ex-Fiancé's Killer Gets Life
Reality TV star and fashion designer Angela Simmons has said that justice has been served following the sentencing of the man who killed her former fiancé and father of her son, Sutton Tennyson, at his garage almost four years ago.
Michael Williams was sentenced to life in prison for the 2018 murder of Tennyson on Friday, according to People, and Simmons took to Instagram to approve the verdict and shared photos showing her with Tennyson and their 5-year-old son, who is called Sutton Tennyson Jr.
"Justice served today! We got you ! We got him," wrote Simmons, former star of reality TV hit Run's House, followed by prayer and strength emojis.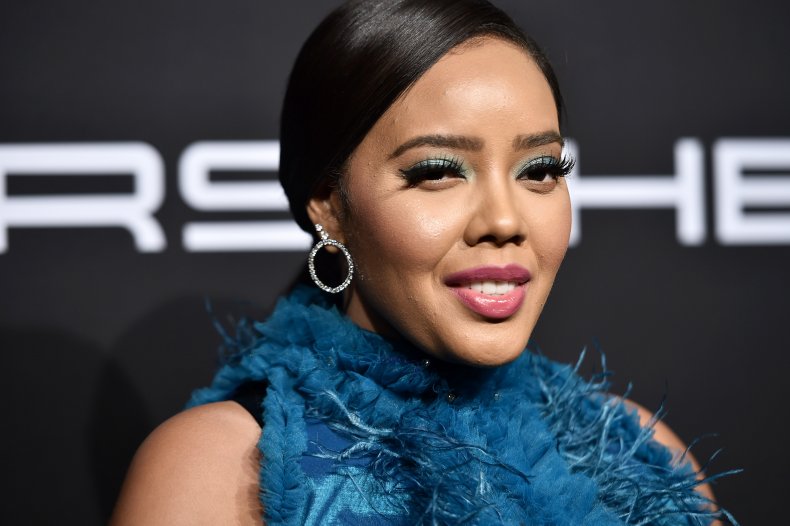 That caption accompanied a photo showing Tennyson and Simmons with their then 1-year-old son at his first birthday party. She also shared other photos, including one showing the late Tennyson holding his son.
"We got you! Justice served today," Simmons wrote again along with a heart emoji and further added "We got you" to a photo showing Tennyson apparently hugging her while she was pregnant with Sutton Jr.
Sutton Tennyson was 37 years old at the time of his death. Williams fatally shot Tennyson at the latter's garage in Atlanta, Georgia in November 2018. He suffered more than a dozen gunshot wounds and was pronounced dead at the scene when police arrived. Williams surrendered to police days later.
Simmons reportedly gave emotional testimony at the trial and told the court that her son asks for his father and that she had spent days crying over Tennyson Sr.'s death.
Williams was sentenced to life in prison for Tennyson's murder by a judge on Friday and was also sentenced to 15 years in prison for possession of a firearm by a convicted felon. He will be eligible for parole after about 30 years.
Newsweek has asked Angela Simmons for comment.
Simmons discussed the effect Tennyson's death had had during a 2020 episode of Growing Up Hip-Hop, according to The Shade Roomcelebrity and fashion news website.
"I was with my son, and super emotional right, even to talk about it," Simmons said. "He was looking out the window and he's like, 'Daddy, white car.' I question him, 'Where do you see him?' or 'Who is Daddy? What does he look like?'"
"I'm asking him. I'm like, 'Do you want to see your dad?' and he's like, 'Yes.' So he comes over and I start showing him videos and pictures and stuff, and he stopped. It's not like he's full conversational yet, so this is what kind of makes it emotional. He was like, 'Is he alive?'" she said.
Simmons announced in 2016 that she was engaged to Tennyson and pregnant, and Sutton Jr. was born in September of that year. She and Tennyson split up two months after their son's birth.
She applied for an order of protection against him in December 2017 and had reportedly accused him of domestic violence, according to Page Six. However, their relationship as parents had apparently improved before his death.