Inside Jolie's Allegations Against Pitt on Flight Fight That Ended Marriage
Details of Angelina Jolie and Brad Pitt's allegedly violent confrontation aboard a private jet flight in 2016 have been laid out in copies of FBI investigative documents obtained by Newsweek.
Pitt and Jolie announced their separation in September 2016, two years after marrying in August 2014. Jolie filed for divorce, citing "irreconcilable differences," and the pair have since been locked in a custody battle over their six children.
While it had long been speculated that a confrontation on a plane flying from France to Los Angeles led to the demise of Pitt and Jolie's marriage, a Freedom of Information Act lawsuit filed by a "Jane Doe" earlier in 2022 sought the release of the FBI documents detailing the string of allegations from the flight in question.
It was reported by Puck News that Jolie was the "Jane Doe" who had filed the lawsuit against the Justice Department, seeking a more thorough probe of government records related to the investigation.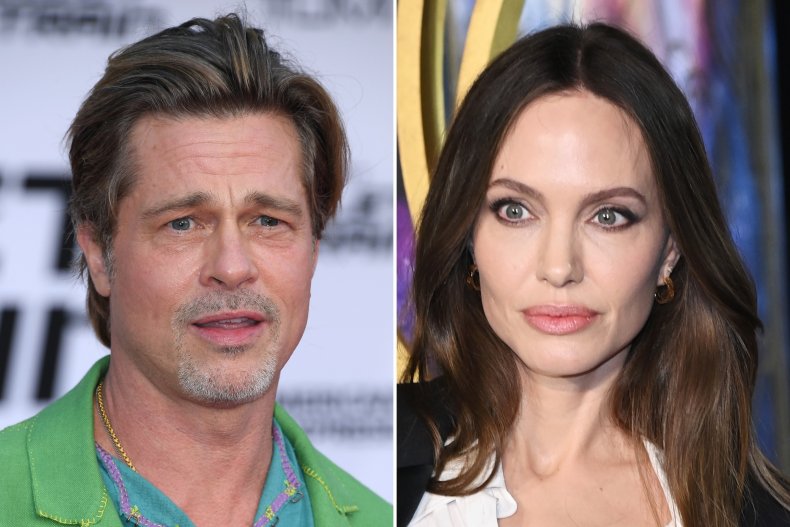 Details of Jolie's interview with FBI officials include allegations that Pitt yelled at her on the long-haul flight on September 14, 2016, "grabbed her by her head," shook her and "pushed her into the bathroom wall."
Jolie also alleged to the FBI that Pitt looked "like he was going to attack" one of the couple's children after they called him a "p***k," prompting her to place her then-husband "in a choke hold" from behind in a bid to restrain him.
In her statement, Jolie alleged that Pitt was intoxicated and argumentative, allegedly leaving their children, all of whom were minors at the time, frightened. Jolie alleged that their children were reluctant to use the restroom for fear of drawing attention from Pitt, who she said had consumed multiple alcoholic beverages.
Pitt was also accused by Jolie of pouring beer on her "and the blanket she was under," when she was lying on a bed. In all, Jolie alleged that Pitt caused $25,000 worth of damage to the plane by spilling red wine around the aircraft.
Through parts of the flight, Jolie told FBI officials that she was "frozen, scared and didn't know what to do" in reaction to Pitt, who she accused of yelling at her: "You broke up your family."
Stating that she "felt like a hostage" on the flight, she said in the documents that she told her children to gather their bags together quickly once the plane landed and wait by the door, explaining that she wanted to take the children to a hotel to sleep for 12 hours as they had not rested adequately.
"You're not taking my f****** kids," she claimed Pitt told her as they attempted to deplane, allegedly leading to another heated confrontation. Jolie estimated that Pitt kept them from disembarking for more than 20 minutes.
Jolie stated that she had sustained injuries to her back and elbow as well as a "rug-burn type wound" on her hand as a result of the alleged altercations, while Pitt had a "scratch" that she told FBI agents "could have been from her."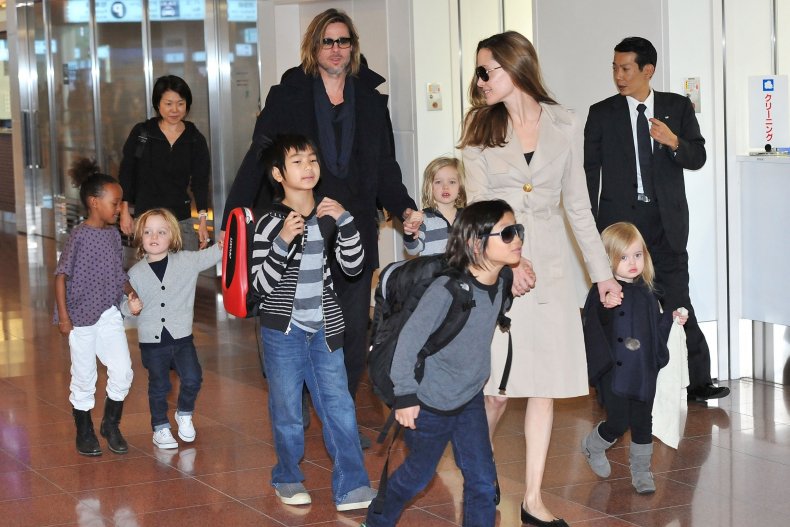 Following pages of allegations, it was revealed in the documents that Pitt had been subsequently cleared of any wrongdoing.
A statement in the FBI documents reads: "This author provided both [Assistant United States Attorneys] copies of a probable cause statement related to this incident. After reviewing the document, representative of the United States Attorney's Office discussed the merits of this investigation with the case agent.
"It was agreed by all parties that criminal charges in this case would not be pursued due to several factors."
The FBI also said in a statement at the time that no charges were filed on the matter.
"In response to allegations made following a flight within the special aircraft jurisdiction of the United States which landed in Los Angeles carrying Mr. Brad Pitt and his children, the F.B.I. has conducted a review of the circumstances and will not pursue further investigation. No charges have been filed in this matter," read the statement.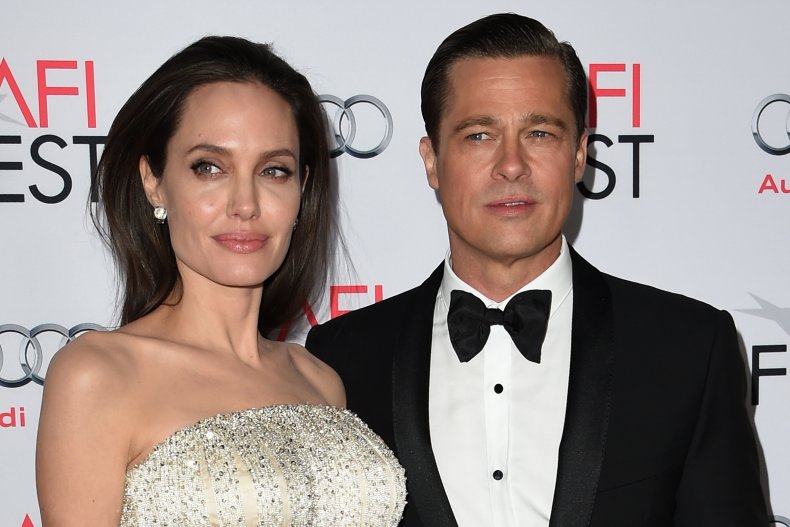 A source close to Pitt told Newsweek that all parties "have had this information for nearly six years and [it] was used in previous legal proceedings. There is nothing new here and [it] serves no purpose other than being a media stunt meant to inflict pain."
Newsweek has reached out to representatives of Jolie and Pitt for comment.
The erstwhile power couple's split was publicly announced days after the flight, with Jolie filing for divorce on September 20, 2015. Their date of separation was listed as September 15, 2016, one day after the flight, per People.
Pitt has spoken about quitting alcohol and marijuana, telling GQ in 2017: "For me every misstep has been a step toward epiphany, understanding, some kind of joy. Yeah, the avoidance of pain is a real mistake. It's the real missing out on life."
Jolie and Pitt's eldest children are Maddox, 21, and Pax 18. They also have four minors, Zahara, 17, Shiloh, 16, and 14-year-old twins Vivienne and Knox.