Angelina Jolie Wants to 'Move Forward Cooperatively' After Brad Pitt Custody Battle
Brad Pitt has suffered a major—and potentially final—loss in his lengthy child custody battle with ex-wife Angelina Jolie, after a court denied his petition to review a ruling that stripped him of joint custody.
As is common in celebrity divorces, the pair appointed a private judge, John W. Ouderkirk, to oversee their case. In May, Ouderkirk granted Pitt 50-50 custody of their five minor children.
However, in July, Jolie's legal team asked for the judge to be disqualified, stating that he had not sufficiently disclosed business relationships with Pitt's attorneys. The California 2nd District Court of Appeals agreed, calling Ouderkirk's behavior an "ethical breach."
At the start of September, Pitt's attorney told Newsweek that Pitt was seeking a review of the appeal court's decision, describing it as "dangerous" and saying it would harm the children.
The California Supreme Court has now denied Pitt's request.
Responding to the latest decision, Jolie's attorney, Robert Olson, told Entertainment Tonight that the Eternals star "welcomes" the decision and "is glad for the family to now move forward cooperatively.
"Ms. Jolie is focused on her family and pleased that her children's wellbeing will not be guided by unethical behavior. She welcomes the California Supreme Court's decision to refuse review of the unanimous Court of Appeal decision."
Olson added: "As reinforced by California's appellate courts, our judiciary prioritizes ethics and children's best interests, and won't tolerate judicial misconduct to reward the interests of a party. Ms. Jolie is glad for the family to now move forward cooperatively."
In response to the latest court development, a representative of Pitt told Newsweek: "The appeals court ruling was based on a technical procedural issue and the Supreme Court's decision not to review that procedural issue does not change the extraordinary amount of factual evidence which led the trial judge—and the many experts who testified—to reach their clear conclusion about what is in the children's best interests.
"We will continue to do everything that's legally necessary based on the detailed findings of the independent experts."
Pitt and Jolie have six children. The eldest is Maddox, 20. The five minors are Pax, 17, Zahara, 16, Shiloh, 15, and 13-year-old twins Vivienne and Knox.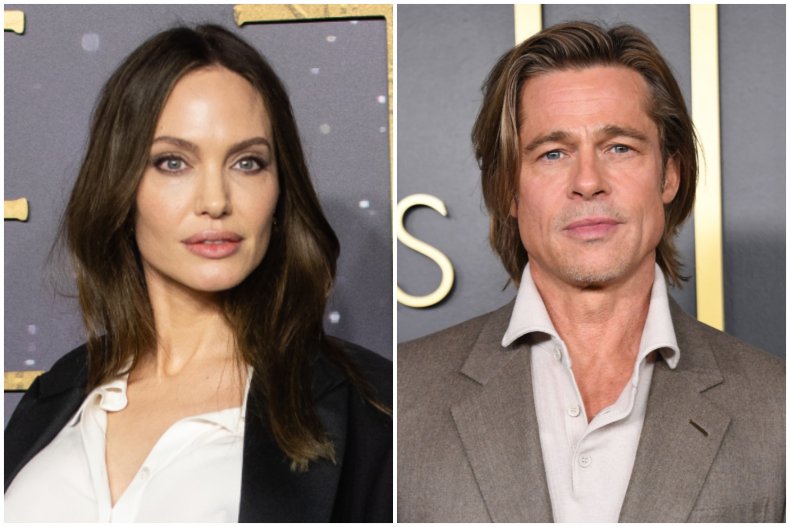 In a statement shared with Newsweek in September, the actor's lawyer, Theodore J. Boutrous Jr., said: "We are seeking review in the California Supreme Court because the temporary judge, who had been appointed and repeatedly renewed by both sides, was improperly disqualified after providing a detailed, fact-based custodial decision, following a lengthy legal process with multiple witnesses and experts."
The statement continued: "The lower court's ruling will reward parties who are losing child custody cases, and condone their gamesmanship, by allowing them to wait and see about the likely direction of the case before seeking the disqualification of the judge.
"Condoning the use of this type of strategic 'lie in wait' disqualification challenge will cause irreparable harm to both the children and families involved in this case, and other families in other cases, by unnecessarily prolonging the resolution of these disputes in an already overburdened court system.
"Allowing this kind of crafty litigation strategy will deprive parents of irreplaceable time with their children as judges are disqualified for minor reasons in the midst of their cases. The lower court's ruling is bad for children and bad for California's overburdened judicial system."
Pitt and Jolie announced their separation in September 2016, two years after marrying in August 2014. Jolie filed for divorce, citing "irreconcilable differences," and the pair have since been locked in a custody battle.
Although their divorce was finalized in 2019, the former couple have also continued to battle over their assets. Their $164 million French estate and winery, Chateau Miraval, was the focus of a court dispute in September. They have since reached an agreement on their assets, according to Entertainment Tonight.
Update 10/28/21, 11:35 a.m. ET: This article was updated to include a response from a representative of Pitt.