'Animal Crossing: New Horizons' Nook Miles Guide: How to Upgrade and Get a House
As players descend upon their own private islands in Animal Crossing: New Horizons, they'll learn that certain tasks and paths to progress require special currency.
In the past, players had money that would be used to purchase supplies and other items, but that's now been changed to Bells in New Horizons. Luckily for players, Bells are relatively easy to get.
Bells can be obtained by selling supplies to Timmy Nook, one of the children of Tom Nook. He can be found at Resident Services, which is usually in the center of your island.
Each item will sell for a different amount, so talk to him to see what can be sold and for how much.
However, there is another form of currency in Animal Crossing: New Horizons and that is Nook Miles. We've compiled this guide to explain what they are, how to obtain them and how to make the most of it.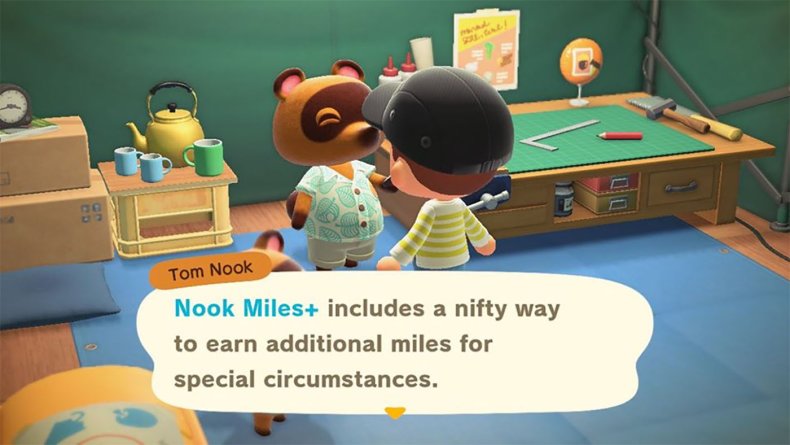 NOOK MILES
Tom Nook takes your character to their own private island, but for a price.
The island and what you need will cost you 5,000 Nook Miles. You can pay it off when you see fit, but it'll be easier for players to progress if you pay your move off as soon as possible.
Everyday activities on your island will earn you Nook Miles, and you can track your progress using your Nook Phone. By pressing the ZL button, you'll pull up your phone and go to the "Nook Miles" app.
There are 81 different activities that will get you Nook Miles in New Horizons. Some are as simple as arriving at your private island; others will take some time, like catching a certain number of fish or bugs, and others will take some skill, like catching a certain number of fish without losing one.
Each activity completed will earn you a certain number of Nook Miles, which can be used to pay off the aforementioned price to get your island, or purchase housing or more clothing options.
Inside Resident Services there is a Nook Stop, a multimedia terminal found in the bottom right corner of the tent.
Go to "Redeem Nook Miles" and you'll see clothing options and housing accessories that you can buy. Players will also see items that have "Miles+ Only" next to them. You won't be able to purchase them with the normal Nook Miles Program that you start the game with—you'll need to upgrade by purchasing a home contract, which we'll get to in the next section.
NOOK MILES+ UPGRADE
To get Nook Miles+ and other helpful items, players will need to purchase a home contract. To get this option, players will need to pay Tom Nook's initial 5,000-mile fee for the island and take out a loan of 98,000 Bells. It takes one day for the house to be built.
Once you accept (and choose your roof color) your Nook Miles app will get an upgrade as well. It'll make it easier to earn miles as you enjoy island life. Activities like Planting Flower Seeds, Selling Shells, catching certain fish and more will earn you more Nook Miles than usual.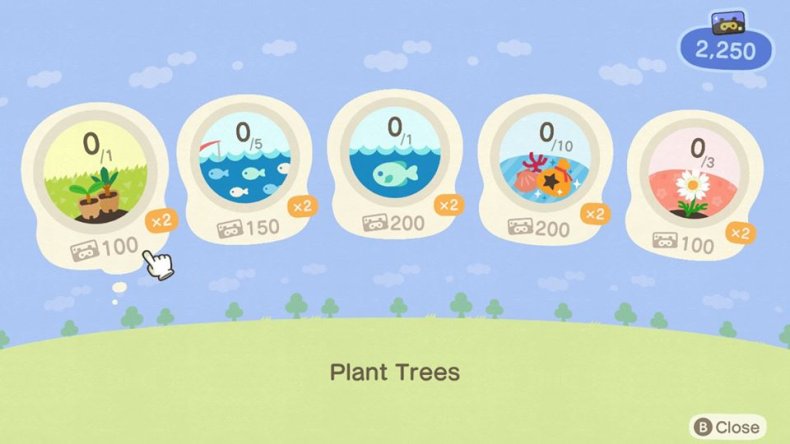 There are also special redemption options that only Nook Miles+ members get. You can get a ticket to explore other islands, more DIY Recipes, hair options and more. While the price may be steep, it's worth it to upgrade.
Animal Crossing: New Horizons is available now for Nintendo Switch.
What do you think of Animal Crossing: New Horizons? How far have you gone? Let us know in the comments section.