'Animal Crossing: New Horizons' Players Can't Recover Saves Until After Launch
A huge perk for being a Nintendo Switch Online subscriber is the ability to back up your saves to the cloud. However, it seems players won't be able to easily do this at launch with the upcoming Animal Crossing: New Horizons.
In the nearly 30-minute long online presentation, Nintendo confirmed it will not provide the option of cloud save backup for New Horizons.
This means, of course, that if something were to happen to your physical cartridge or Nintendo Switch, you won't be able to download your save file and continue your progress. Instead, players will have to start from the beginning. In a life sim like Animal Crossing: New Horizons, with gameplay dependent on consistent activity, this could be very detrimental to the overall experience.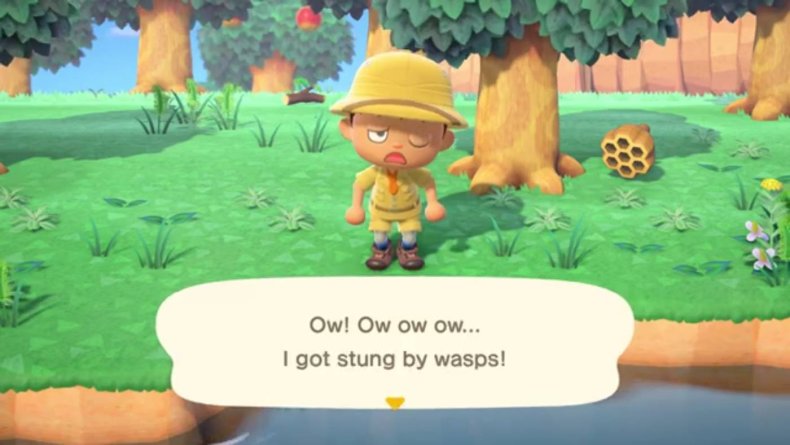 Nintendo did clarify that, while cloud save is not available, players will have an opportunity to recover their save file from Nintendo's servers. The catch is that it won't be available at launch, and Nintendo has since failed to offer a timeline for the feature's release.
The official Animal Crossing: New Horizons website explains this quagmire further - in the fine print - at the bottom of the page.
This game does not support the Save Data Cloud functionality of Nintendo Switch Online. However, a limited ability to recover Animal Crossing: New Horizons save data from the server in the event of system failure, loss or theft will be available to Nintendo Switch Online members sometime in the future. Check back for more details as they are available.

Animal Crossing: New Horizons does not support the ability to transfer your save file from one Nintendo Switch system to another.
Nintendo's fine print confirms that players will need to be a Nintendo Switch Online member to retrieve a lost save. Players will also have to be a member to use the game's online features, like visiting a friend's island.
It even confirms that players won't be able to transfer their save files from one Nintendo Switch to another. This means it won't be possible to play on your standard Switch at home while transferring that save to a Switch Lite while on the go. Your New Horizons save is essentially forever shackled to its original system without outside intervention from Nintendo.
Animal Crossing: New Horizons is scheduled for release March 20 on Nintendo Switch.
What do you think of cloud saves not being available for New Horizons? If you have multiple Switches, which one will you play New Horizons on? Let us know in the comments section.