'Animal Crossing: New Horizons' Update to Bring Save Transfers and Holiday Goodies
Animal Crossing: New Horizons is getting ready for a new update and with it comes a heavily requested feature—save transfers.
Nintendo announced Tuesday what will be coming to the popular Switch title this week, when the Winter Update rolls out. This free update will arrive in Animal Crossing: New Horizons on November 19.
The update will bring new events and features for the months of November and December.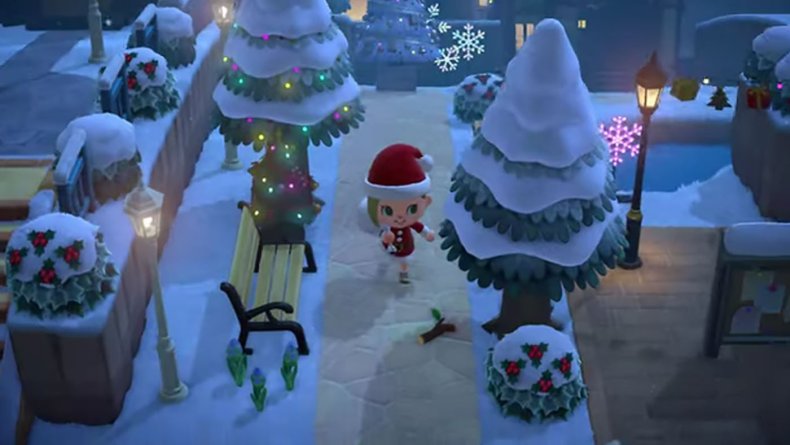 TURKEY DAY
On November 26, Franklin, the first-class chef, will arrive on your island for a special feast. Players will be tasked with gathering ingredients for Franklin to cook including green and orange pumpkins.
Players will also see Thanksgiving-inspired decor strewn up around the island.
TOY DAY
On December 24, Toy Day will arrive on your island. Jingle, the reindeer, will arrive on your island to visit. You'll be tasked with delivering presents to the villagers on your island.
Like Turkey Day, your island will have a special theme that can be seen throughout the island. Christmas trees, lights and much more will be available to players to decorate their islands.
NEW REACTIONS & HAIRSTYLES
Two new items will be available in the Nook Miles Terminal to purchase. The first is the "Hip Reaction Collection" and the other is "Top 6 Stylish Hairstyles."
The former will allow players to have new reactions including sitting down, waving goodbye, taking a picture, sniffing, working out, yoga and the "here you go" pose. There's also an excited reaction, and the ta-da reaction.
As for the new hairstyles, players can enjoy having no hair, an afro and much more.
HOUSE STORAGE UPGRADE & FILE TRANSFER
A small but meaningful update will be added to your home's storage. With the free update, you can expand your house storage from 1,600 items to 2,400.
And finally, players will be able to transfer their save files starting on November 19. Details on this feature were not given, but we'll update as soon as we learn more.
This new feature comes four months after Nintendo allowed for Island Backup. By backing up your save and island data into the Nintendo cloud, players can re-download their data onto another Switch if their original console was damaged or stolen.
Being able to transfer your save file will be helpful for players who wish to play New Horizons on-the-go on their Nintendo Switch Lite, as opposed to the bulkier original Switch system.
Nintendo confirmed that another free update will arrive in late January, so stay tuned to all of Animal Crossing's social media platforms for the latest.
Animal Crossing: New Horizons is available now for Nintendo Switch.
What do you think of the upcoming updates? Let us know in the comments section.