'Animal Crossing: New Horizons' Update Adds Museum Upgrade, Seasonal Events & More
A free update is coming to Animal Crossing: New Horizons on April 23 and it brings a lot of new features and items to help spruce up your private island in ways you couldn't before.
Data miners found many new features and items in Animal Crossing: New Horizons and a lot of what was found is coming to one of the biggest games of the year. This includes shrubs, the return of Redd and his paintings, and much more.
Nintendo is even announcing upcoming April, May and June events. Take a look at the snazzy video posted on Nintendo's YouTube below before we get into all of the deets.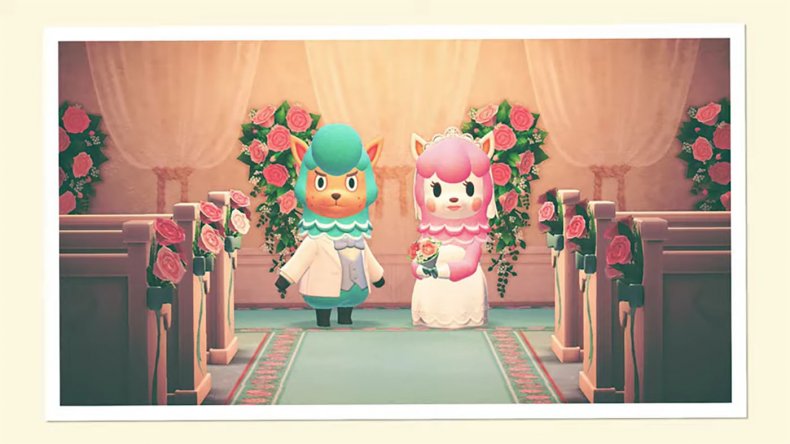 The first part of the update is Leif's Garden Shop. Leif will appear on your island periodically to sell players some decorative foliage including shrubs and flower seeds. Be sure to pick up some seeds to get your island looking exactly how you like it.
Jolly Redd's Treasure Trawler is the next part of the update. Redd will appear periodically on the island to sell in-game art, as well as furniture with unique colors. Like in past Animal Crossing games, players will have to determine which art pieces are real and which are fake.
Purchasing genuine art will allow players to donate them to the museum to open an art gallery that will display these paintings and sculptures.
As for in-game events, when players download the latest update on April 23 that will mark the start of the Nature Day event. From April 23 to May 4, special Nook Miles challenges will be available that focus on nature-inspired goals like planting trees and watering flowers.
May Day Tour will run from May 1-7, which will allow players to use a one-time May Day Ticket at the island airport to head out on a limited-time tour to an island that looks than the usual mystery island tour. There may also be a special visitor who meets you.
Then we have International Museum Day from May 18-31. To celebrate International Museum Day, players can take part in a Stamp Rally where they can enjoy viewing fish, insects and fossils while collecting stamps at the various museum exhibits to earn in-game rewards.
And finally, Animal Crossing: New Horizons is celebrating Wedding Season in June. From June 1-30 players can visit Harvey's island to meet the married couple Reese and Cyrus. You'll be able to help them arrange and take anniversary photos with them in the wedding-picture studio. Players can receive wedding-themed items for helping the newlyweds.
Animal Crossing: New Horizons is available now for Nintendo Switch.
What do you think of the upcoming update to New Horizons? Which event are you looking forward to most? Let us know in the comments section.