'Animal Crossing: New Horizons' Final 2.0 Update Patch Notes: Brewster, Boat Tours and More
Animal Crossing: New Horizons has launched its final major update, version 2.0, a little earlier than expected.
The free content was meant to drop on November 5, but was unexpectedly added to the game on the late evening of November 3.
If your copy of Animal Crossing: New Horizons has not automatically updated, then you can manually trigger it by holding down the '+' button when the game is highlighted on the Nintendo Switch homepage.
From there, select the software update option to commence the download.
Revealed during the last Nintendo Direct broadcast, Animal Crossing: New Horizons' 2.0 update introduces Brewster's café as a new spot for mingling with villagers, the ability to set sale on boat voyages and chart a course to undiscovered islands, an open market start-up, and new services from the Nook Inc development company.
The patch was supposed to launch simultaneously with the last piece of premium DLC for Animal Crossing: New Horizons, entitled Happy Home Paradise, but at the time of writing the latter is not available.
The paid expansion is presumably sticking to the original November 5 release date, although it is currently listed for pre-load on the Nintendo Switch eShop.
'Animal Crossing: New Horizons' 2.0 Update Patch Notes
While Nintendo has not released post-launch details for Animal Crossing: New Horizons' latest update, it did already issue patch notes via an earlier blog post, which tells you everything you need to know.
Here are the highlights from the new batch of content.
The Roost Is Open for Business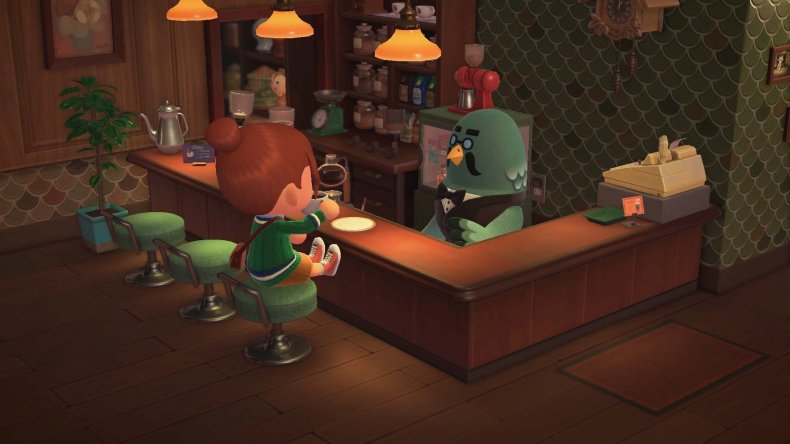 The main draw of this free expansion is the grand opening of the Roost café, owned by the laid-back pigeon, Brewster.
The absence of this coffee shop (which had previously been a mainstay of the franchise) in New Horizons was a source of contention among the Animal Crossing community, so fans will no doubt be pleased to see it finally debut.
It can be found in the corner of the museum and is a great place to meet with your villagers and bond over a cup of joe. You can also invite other characters to join you for a hot beverage by using compatible amiibo cards.
Boat Tours Are Now Available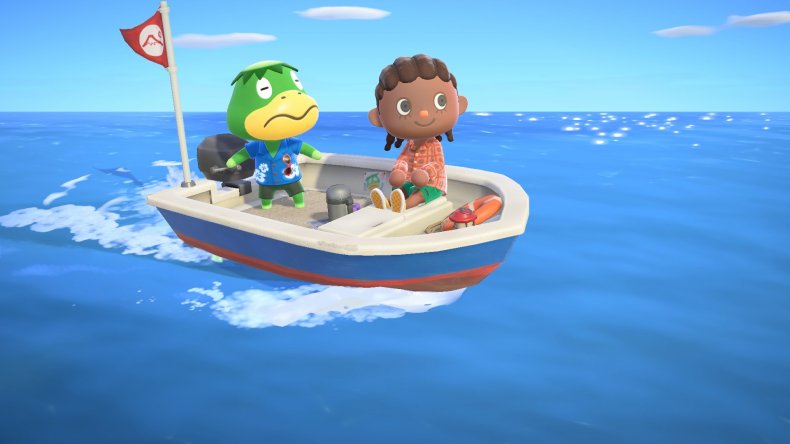 Kapp'n can now be found hanging around the pier, where he is offering boat tours. If you decide to embark on one of these voyages, then he will take you to a random island (serenading you with a sea shanty along the way).
Each of these undiscovered landmasses has its own unique flora, climate and seasonal weather for you to experience.
You Can Fundraise an Open Market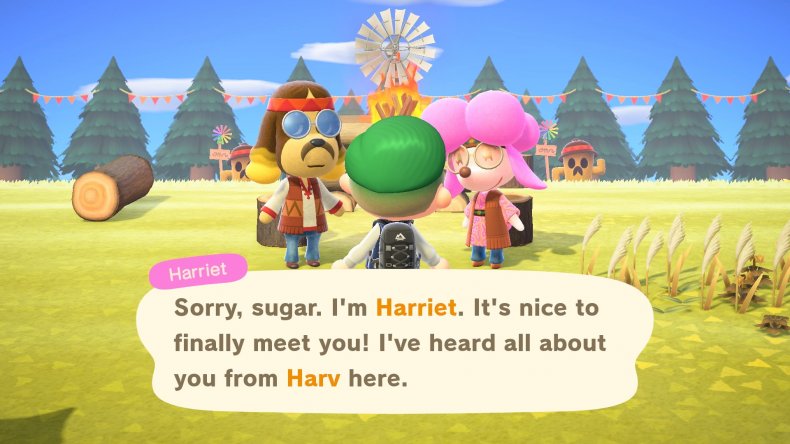 With the 2.0 update, Harvey is now trying to set up a new open market on his island. You can help this dream come to fruition by contributing bells so that the business venture can get off the ground.
As you donate more money, familiar faces will start to pitch up tents in the plaza and you will eventually have a thriving marketplace.
Reese & Cyrus's store will be selling unique furniture customization options, Harriet has got new hairstyles for you to try out, and the mystic augur Katrina will be offering daily fortune readings.
Nook Inc Services Have Been Upgraded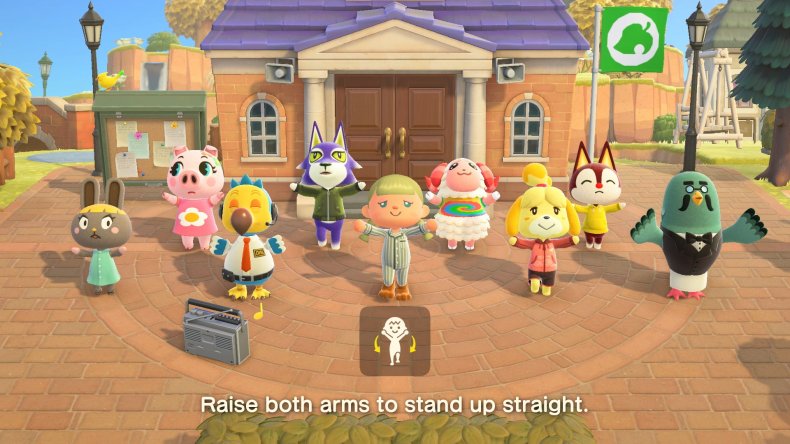 A few quality-of-life improvements have been made to Animal Crossing: New Horizons, courtesy of Nook Inc. The development company now offers more exterior options for your home, its storage capacity has been expanded (to hold 5,000 items) and the Resident Representative can now enact "ordinances".
The latter service allows you to modify certain aspects of the game to better suit your island lifestyle. For instance, you can have it so that weeds grow at a reduced rate, or so that residents get up earlier in the morning.
In addition to all of this, there is also a group stretching activity that you can initiate in the plaza. You can either use standard button presses to participate in this exercise class or you can join in yourself with the joy-con motion controls.
You Can Cook New Recipes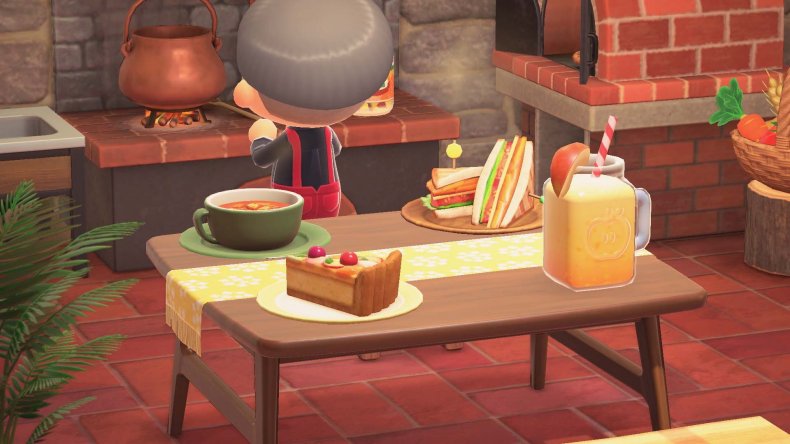 Cooking is now included in the DIY recipes menu. With this feature, you can combine homegrown ingredients (such as tomatoes, wheat, potatoes and carrots) to prepare healthy meals in your kitchen.
For those interested in refining their culinary skills, there are plenty of new dishes to experiment with here.
The Camera App Has Been Improved
The camera app on your Nook phone has been upgraded. A new handheld mode allows you to go into first-person and get close-up snaps of residents and objects. Meanwhile, the tripod setting lets you set up shots and then run into the frame yourself before taking a picture (perfect for selfies).
If you are a budding shutterbug, then this update will give you ample opportunity to capture images from new angles and perspectives.
You Can Now Unearth Gyroids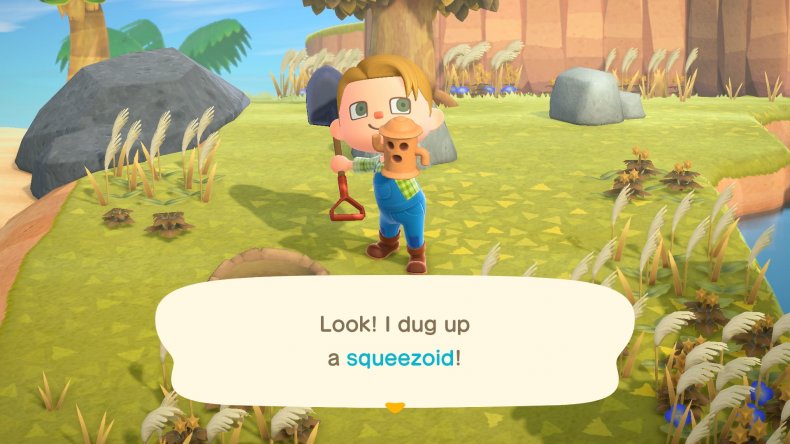 With the 2.0 update for Animal Crossing: New Horizons, you can now dig up gyroid fragments and nurture them until they are fully grown creatures.
Once they have matured, you can display your gyroids around the home, where they will make unique noises. If you get enough of them (and combine them in just the right way) you can particularly compose your own symphony.
When Is the 'Happy Home Designer' DLC Coming Out?
While the free content for the latest update launched earlier than expected, the Happy Home Designer DLC is still scheduled for release on November 5.
This paid expansion costs $24.99 if you buy it on its own. Alliteratively, it is also included as part of the $30 Switch Online 'Expansion Pack', where it will be featured alongside a collection of N64 classics.