Animal Sacrifice Sees Drunk Priest Allegedly Behead Man Instead of Goat
A drunk priest in India allegedly killed a man during an animal sacrifice for Sankranthi celebrations on Sunday (January 16.)
Local news outlets reported that the incident happened by mistake. The victim, a 35-year-old man named Suresh, was holding the goat meant for sacrifice in Valasapalli village, in the Chittoor district of Andhra Pradesh.
The accused, named Chalapathi, was supposed to carry out the animal sacrifice and cut off the goat's head.
However, the priest ended up using the knife to cut the throat of Suresh instead. Several local reports said the victim was beheaded.
The United News of India (UNI) news agency reported that Suresh left behind his wife and two children.
According to UNI, the sacrifice happened as part of the animal festival Kanuma, also known as Pasuvula Panduga, which happens on the third day of the Sankranthi in Andhra Pradesh.
It was organized at the local Yellamma temple, dedicated to the patron goddess of Andhra Pradesh.
Local reports said that according to the police, Chalapathi was drunk at the time of the sacrifice and missed his target.
Suresh was bleeding profusely and rushed to Madanpelle government hospital where he was declared dead. Local reports said that Chalapathi has been arrested by the police.
Newsweek has contacted Chittoor district police for a comment.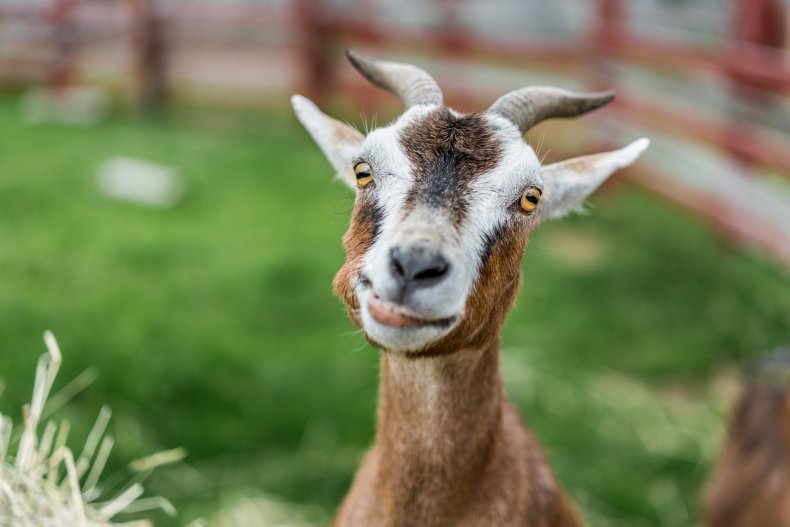 Sankranti is a Hindu festival dedicated to worship the Sun god, Lord Surya. The festival marks the day the sun transits into Makara Rashi or Capricorn zodiac.
According to the solar calendar, it falls on January 14 every year, however celebrations can continue over several days. The festival also marks the end of winter, marking longer sunlight hours, and the beginning of a new harvest season.
According to Asia Highlights, people tend to celebrate the festival by going to temples and taking a cleansing bath in the Ganges River.
According to local reports, some people in the village sacrifice animals during celebrations.
In India, unnecessary pain or harm inflicted on animals is a punishable offence, however this does not include the sacrificing of animals during religious festivals.
The sacrificing of animals in Hinduism however, is gradually becoming unpopular. The practise is beginning to be eliminated by some government policies and protests from animal welfare organizations.
The regions where animal sacrifice is still practised include states of North Eastern India such as Assam and surrounding states, West Bengal, Orissa and parts of Bihar.