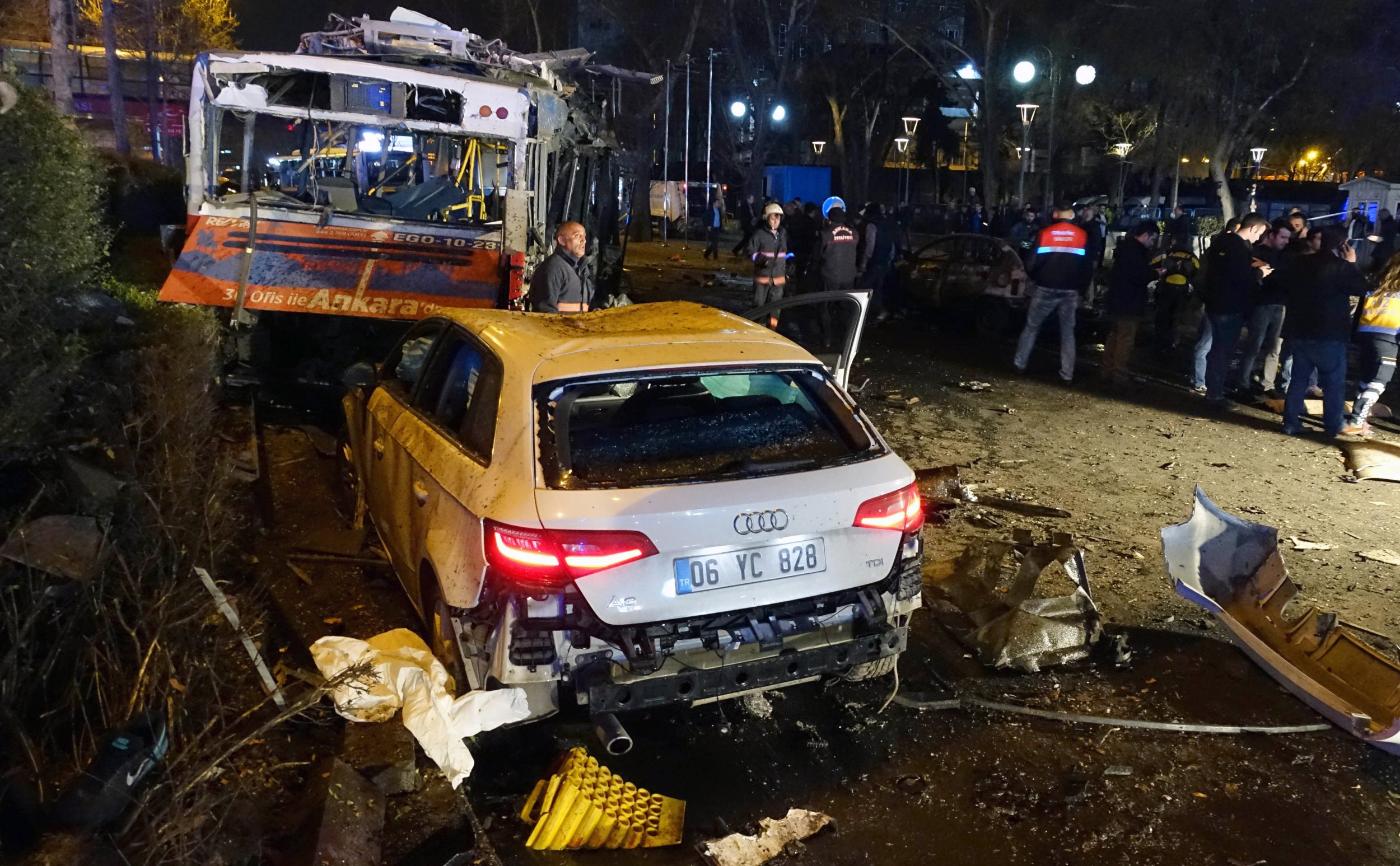 A radical Kurdish militant group with links to the outlawed Kurdistan Workers' Party (PKK) on Thursday claimed responsibility for the car bomb attack that left at least 37 people dead in Ankara.
The Kurdistan Freedom Falcons (TAK) released a statement on its website that read: "On the evening of March 13, a suicide attack was carried out... in the streets of the capital of the fascist Turkish republic. We claim this attack."
The militant group said that its bombing in the heart of the Turkish capital was in response to Turkish forces conducting a security operation in the southeastern Kurdish-majority regions of the country, where activists say forces have killed hundreds of civilians and rebels. The group also apologized for civilian casualties in the bombing.
"This action was carried out to avenge the 300 Kurds killed in Cizre as well as our civilians who were wounded," the statement said. "We would like to apologise for the civilian losses which had nothing to do with the dirty war being waged by the fascist Turkish republic."
The Ankara bomb blast was the second in under a month claimed by TAK, after a car bomb killed 29 people in the capital in February. Both attacks came after the Turkish military said it had concluded a two-month operation against Kurdish rebels in the southeastern town of Cizre.
The Turkish government, in response to the attack, blamed the PKK and ordered strikes against the group's targets in northern Iraq as well as the detention of dozens of people with suspected links to the outlawed group.
Turkish President Tayyip Recep Erdogan on Wednesday called for a redefining of the country's anti-extremism law to include those who the government claims to support such attacks, in a seeming act against pro-Kurdish politicians and academics, as well as opposition journalists.
The PKK has waged an insurgency against the Turkish government since 1984, in a conflict that has taken the lives of more than 40,000 people. The conflict resumed in July last year after the collapse of a fragile two-year ceasefire between the Turkish government and the militant group.