Erdogan Wants Turkey's Anti-Extremism Law to Include Journalists and Politicians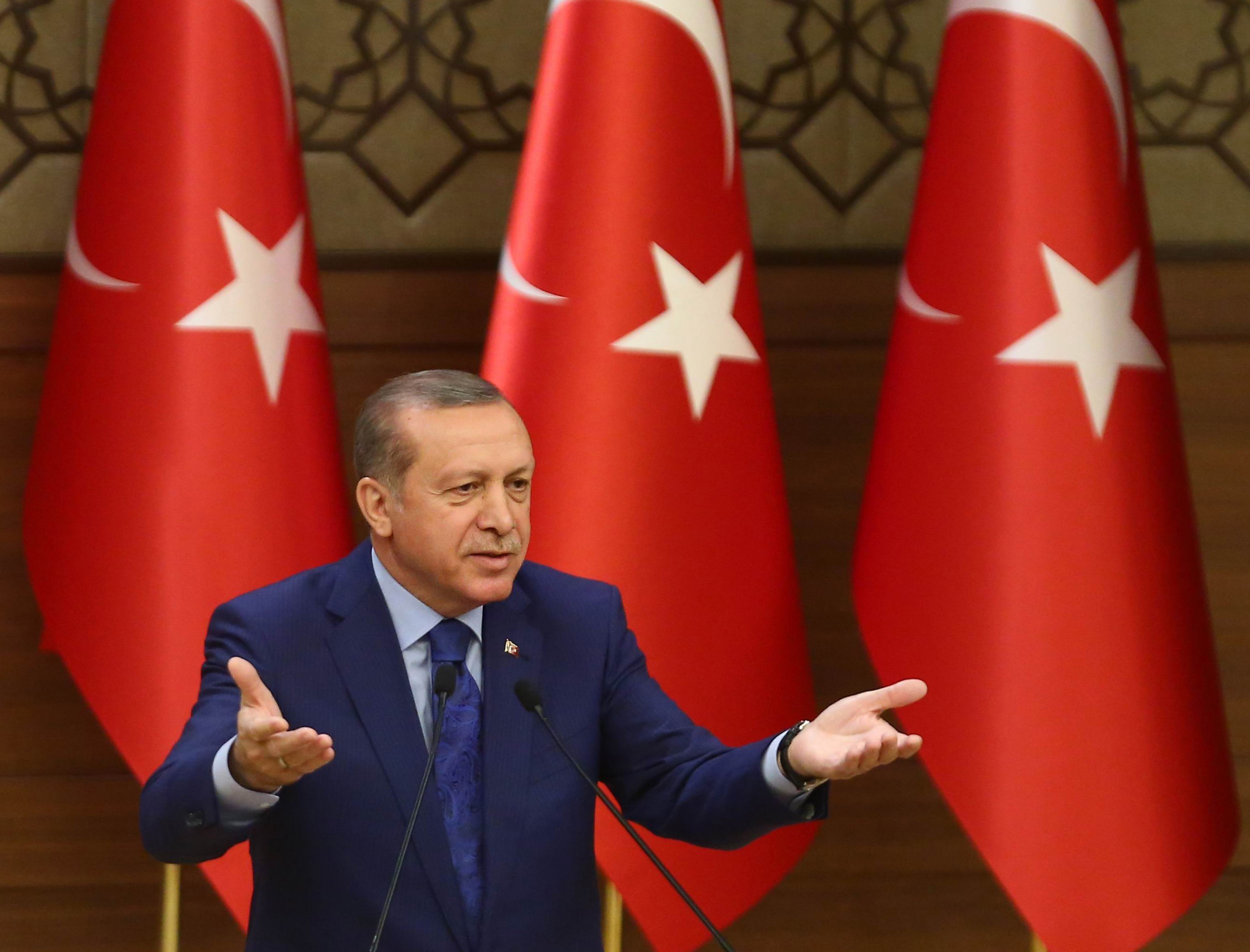 Turkey's President Tayyip Recep Erdogan called on Wednesday for the country's parliament to redefine the country's anti-extremism law to include journalists, politicians and academics.
In a speech in the Turkish capital Ankara, where a car bomb killed at least 37 people on Sunday, the Turkish leader said that pro-Kurdish politicians had been "inciting terrorism", in an apparent reference to the Peoples' Democratic Party (HDP). He called for parliament to "swiftly" end their immunity from prosecution.
"We must swiftly finalize the issue of immunities. Parliament must take steps on this issue swiftly," he said, in addition to his call for broadening the definition of extremism.
Erdogan's urging to include journalists, politicians, academics or activists under the country's anti-extremism law was a repeat of remarks he made on Monday, in which he said that "it is not only the person who pulls the trigger, but those who made that possible who should be defined as terrorists, regardless of their title."
Following the Ankara bombing, Turkey launched a crackdown on people suspected of links to the outlawed Kurdistan Workers' Party (PKK) militant group, which the government says was behind the attack.
The state-run Anadolu news agency said that authorities had detained at least 47 suspects across the country. Turkish police also detained eight pro-Kurdish lawyers on Wednesday, in addition to arresting three Turkish academics on charges of "terrorist propaganda."
The academics read out a statement that called on the Turkish government to end security operations against Kurdish militants in southeastern Turkey. The Kurds say that Turkey has placed majority-Kurdish areas under siege, creating a humanitarian crisis. Speaking to Newsweek earlier this month, HDP co-chair Selahattin Demirtas said that Erdogan is presiding over a "dictator regime" and said that "everyone is in great danger in Turkey."
Elaborating on the reasoning behind Erdogan's attempt to change the anti-extremism law, a legal expert within the ruling Justice and Development (AKP) party told Reuters: "A man may not have participated directly in terrorist acts but may have supported them ideologically. This may not be a full terror crime, but a degree of terror crime. It is planned to broaden the extent of the law."
The security situation in Turkey has deteriorated, with the Syrian conflict still rumbling on the other side of the border and a fragile two-year ceasefire with Kurdish militants collapsing last July. More than 40,000 people have lost their lives in the decades-long conflict between Turkish forces and Kurdish fighters, who are seeking autonomy for the Kurds.